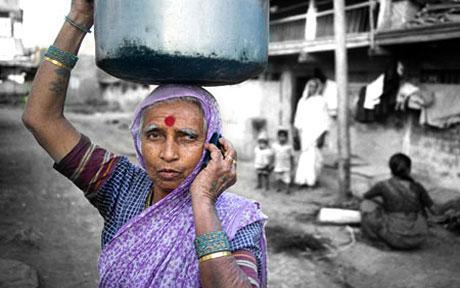 "Any sufficiently advanced technology is indistinguishable from magic."
― Arthur C. Clarke, Profiles of the Future: An Inquiry Into the Limits of the Possible
If Arthur C. Clarke is right, we live in a magical era. Since the Second World War, newer and newer technologies have burgeoned around us and slowly become integral parts of our lives. Scientific advancements and innovations shape our sense of self, our notions about our bodies, our gender identities and our sexuality. In this issue of In Plainspeak we explore our complex relationship with technology, and discuss how our desires, aspirations and also our fears and apprehensions are shaped by the innovations around us.
In the Issue in Focus, Rupsa Mallik discusses reproductive technologies, which over the last two decades have become inevitable parts of women's lives, and have "redefined 'traditional' notions of conception and procreation." She unpacks an ironic truth as she reveals how these modern innovations have often been used to further traditional norms within an otherwise conservative milieu and wonders how a feminist discourse would shape the use of these technologies. The article has also been translated in Hindi by Suminder Kumar.
Technology reminds activist and filmmaker Bishakha Datta of "Access. Privacy. Consent. Anonymity. Surveillance." In an e-interview with Shikha Aleya, she talks about how the Internet provides a space to subvert patriarchal limitations around gender identities, and create virtual spaces where people can explore their sexualities and gender identities with a little more freedom.
In the I-Column, Ragamalika Karthikeyan, poignantly describes how the Internet rescued her from a world where there is little access to information about topics that are still a cultural taboo.
Such questions about taboos, apprehensions and the pursuit of pleasure pervade the articles under Voices. Juhi Sidharth writes about young girls in Mumbai slums, who through the use of cell phones are able to overcome patriarchal fences and look for pleasure. However, she also wonders if in the absence of sexuality education, the information available to them only underlines gender stereotypes and biases. Sujatha Subramanian writes about how gender identities are shaped as young women create multiple virtual identities in order to seek pleasure over the Internet.
Pleasure has never been the same since newer and newer technologies have begun to shape our notions of our bodies and our sexualities. Unnimaya Kurup writes about changing sexual experiences in an article that explores women's complex relationships with sex toys, and the ability to enjoy fulfilling sexual lives without a partner. Meghna Bohidar explores pleasure and dance in the public space and also discusses how social media expands the ambit of the public space, by bringing 'spectacles' of freedom in the public space into our homes.
Arti Jaiman writes about Chahat Chowk, an initiative of the Gurgaon ki Awaaz Community Radio, which uses a call-in radio programme to effectively overcome stigma and resistance to discussing gender and sexuality.
Masculinities are also shaped by new technologies. In the Review, Shweta Krishnan compares a recent Bollywood Blockbuster, Tanu Weds Manu Returns (2015) to Perumal Murugan's controversial book One Part Woman to take a critical look at infertility, cultural values attached to it, and its impact on the gendered lives of both men and women.
The Video Page features Anita Sarkeesian's views on what happens to the 'damsel in distress' in modern video games. Brushstrokes features a discussion on home birth and traditional birthing methods in a modern era, where most births are conducted in hospitals. The selfie has given us new ways of recording our lives, gender and sexuality. Pallavi's photographs featured under Brushstrokes give us a glimpse of the selfies exhibited recently at the Ambedkar University in New Delhi.
Under the Blogroll, we have an article an interview with Gayatri Burgohain first published on fat-net.org 
In the Corners, we feature Kahi Ankahi Baatein an initiative to increase awareness amongst the youth on issues of health, consent, contraception and violence. It is run by CREA in partnership with TARSHI, Gramvaani and Gurgaon ki Awaaz. And in the Tech corner we feature innovative new condoms made with both safety and pleasure in mind.
Next month, we will be back with an issue on talking about sexuality.
Until then,
Happy Reading,
The TARSHI team.
Pic Source: Telegraph.uk