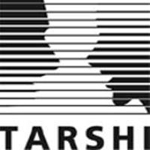 TARSHI (Talking About Reproductive and Sexual Health Issues) believes that all people have the right to sexual well being and to a self-affirming and enjoyable sexuality.
TARSHI addresses all people, especially women and young people through various programmes and is one of the few NGOs in India that works on sexuality, without restricting it to a disease-prevention, violence against women or sexual minorities' framework, but rather from an affirmative and rights-based approach.
General information:
Call the TARSHI phone info-line for free, accurate & concise information on sexuality and reproductive health issues:
All-India 24×7 Infoline: 09266021333
5090913 –  Another Infoline number for Delhi Vodafone and Tata Docomo users.