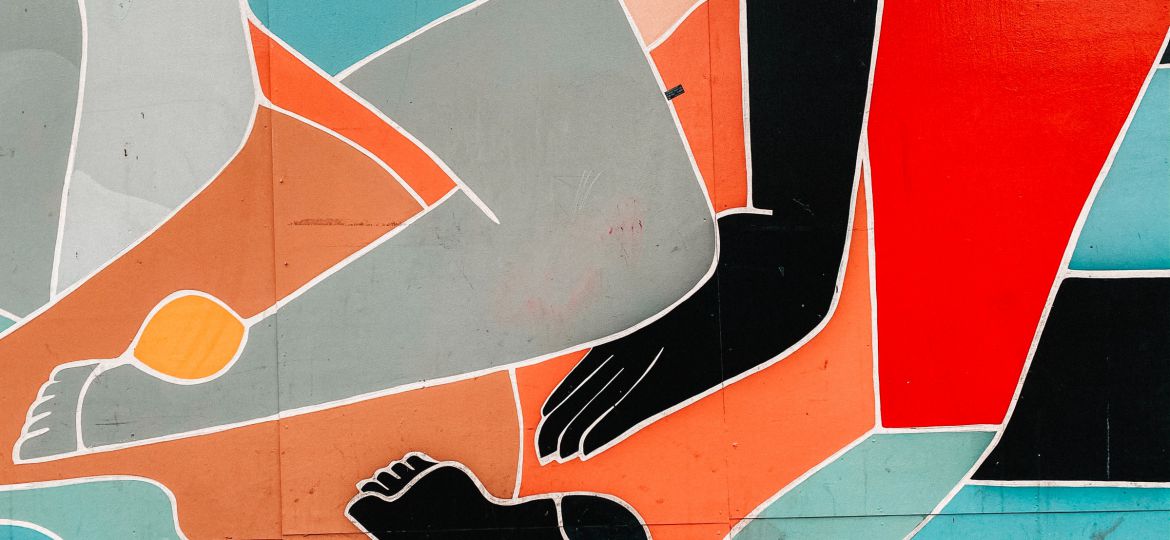 Numbers can be imbued with magic. The idea of coupledom partly rests upon the sanctity of the number 'two', and is about the fruition of aspirations to be part of a romantic unit. The only socially acceptable fulfillment of the most normative kind of coupledom, a heterosexual one in which all the social determinants of both people align perfectly, seems to be marriage. The notion of 'Hum do, hamare do' (We two, our two: denoting a family comprised of two heterosexual parents with two children), despite its population control origins, is commonly accepted in most of Indian society. If we are to reimagine coupledom and sexuality, we need to expand and challenge our ideas about togetherness, romance, love, intimacy, desire, sex, attachment, and so on.
Instead of thinking about coupledom and monogamy as the antitheses of singlehood and polygamy, respectively, it may be more useful to reconceptualise these constructs as dynamic and freewheeling ones that are in conversation with each other and are always in flux. The ever-prolific Shweta Krishnan zooms in on the idea of friendship to untangle coupledom from the overarching sphere of marriage. Through cultural references to cinema, literature, philosophy, and also the ongoing pandemic, Shweta imagines and looks into the nature of companionship outside of the economies of marriage, giving us a peek into a fundamental and nearly universal desire for human connection.
Coupledom goes hand in hand with the notions of romance, its charm and necessity, fed to us by popular culture. Giving us a fresh perspective, Shivani Rajan looks into the idea of coupledom through the lens of aromanticism, and how stepping away from the heteronormative ideal may provide the freedom to define love and intimacy in multiple ways. Shivani emphasises love as an act of will, rather than a "falling into" and breaks the dichotomy between the romantic and the sexual, thereby empowering sensual, ambiguous, and other unnamed kinds of love in the process. Carol D'Souza, in three poems, evocatively explores the intermingling of coupledom, love, desire, fantasy, dissonance, togetherness, and what it means to want or not want someone.
What makes a connection and coupling feel right and how does this feeling sink in? Wesley D'Souza lays out his attempts to find love as a queer person, bringing to light the all-too-familiar feelings of misplaced expectations, excitement, disappointment, and self-doubt, and a possibility of contentment at the end of it all.
The ideas of love and lust shape and are in turn shaped by the discourse around coupledom. Srishti Gupta reviews the four-part Netflix anthology Lust Stories, taking a close look at female desire within the framework of heterosexual coupledom, and finds that Lust Stories is a sincere and frank portrayal of desire cutting across the divides of age, gender, sexuality and socioeconomic position.
In Brushstrokes, we have a heartwarming comic on asexuality and coming out called Why Being Asexual Doesn't Mean I'm 'Broken', taken from Everyday Feminism and originally published on Empathize This. It attempts to disassemble misconceptions surrounding asexual people through a real-life story of discovering and exploring love as an asexual person while living in a society that is not only closed off but also openly hostile to such relationships. A video from The School of Life, presents us with alternatives to standard stereotypical long-term relationships, nudging us to sample the multiplicity of attachment and human connection.
We have two Hindi translations in the Navintam section. Anubha Sarkar writes about dealing with and accepting being 'girly' and feminist at the same time, making us question our pre-requisites for feminism and inviting us to take a more open, nuanced and accepting approach. Sashwati Banerjee calls for dispelling the myths around menopause and for celebrating sexuality in the matrix of sex, desire and being on the other side of fifty.
In the mid-month issue, we have an exciting group interview, a tapestry of distinctive thoughts and lived experiences. We got a handful of people, randomly chosen from amongst our personal and professional circles, sharing their ideas with Shikha Aleya around sexuality and coupledom and how, if at all, the latter manifests itself in their lives.
Abhiti Gupta unpeels the idea of coupledom by shedding light on the oft-misunderstood practice of polyamory as an unconventional way of life at the intersection of society and (the concept of) family. Writing about the plurality and complex nature of ethics it calls for, Abhiti prods us to ponder over questions of interdependency and self-reliance.
Close friendships, more than romantic relationships, may be the best site for interdependency and self-reliance to flourish. Fariha Sameen talks about intense friendships and the particular comfort and love they offer. Fariha queries why friendships are considered secondary to romantic relationships and why a certain intensity of emotion is thought to belong exclusively to the latter.
We have curated two articles for the Blog Roll section. One shows us through various lenses and from different angles the contradictory pressures of "modern love", and the other takes a look at how the idea of romantic love persists, even though it fails as a practice. In the Corner, we link to an interview with Michael Cobb, author of Single: Arguments for the Uncoupled, talking about the cultural invisibility of single people and how coupledom shrinks the world.
That's it from us this month – a medley of funny, tender, ironic and insightful musings on Sexuality and Coupledom.
At the beginning of February, our editorial talked about how numbers can be imbued with significance and magic. Here are some numbers of significance for us – February 14, 2022 marks 26 years of TARSHI, and in March we are bringing you the 100th issue of In Plainspeak. We could not have travelled this far without all of you, our fellow companions. Thank you for accompanying us on our journey and nudging, prodding, pushing, encouraging and cheering us on!
The theme for our 100th issue is Celebrating Sexuality (details here), so please do share in this form how you (want to) celebrate sexuality.
Stay well, stay safe, and millions of thanks!
Cover Image: Photo by Edgar Moran on Unsplash