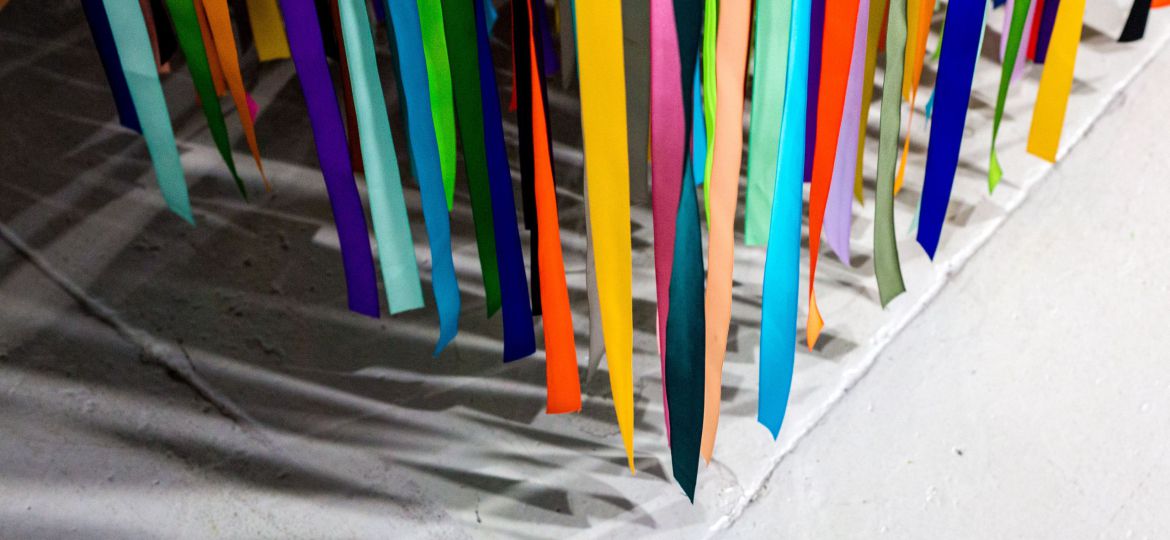 Narratives, quite simply put, are stories. We make up stories. We are made of stories. What are the stories we tell and believe? Why are they important? Stories hold power. They shape how we understand the world, and if they are stories of distorted facts and falsehoods, they spread unease, discord and hatred. We see much of that happening around us. But stories also allow us to imagine other possibilities; they give us hope that we can overcome oppression and injustice. Taking us on a rollicking ride across different media, forms of narrative, cows, and a stuffed bear, Shikha Aleya uncovers the power of narratives and what they have to do with sexuality.
There are different kinds and forms of narratives – oral, written, performed, and so on. Rajeev Anand Kushwah gives us a glimpse into the dazzling world and potential of drag as not just a form of comedic release and performance, but as a medium of story-telling that foregrounds identity. Identity is marked by how we choose to perform it and that includes the pronouns we use for others and ourselves. Carol D'Souza's poem evokes a sense of fluidity, even as we may tether ourselves to parts of speech, language, and a particular way of perceiving the world.
Some things remain untethered, and Gayathri's poem is about how "… the heart wants what it wants". It is published in collaboration with Revival Disability Magazine. In another poem, Prithvijeet Sinha urges us to open our eyes to uncomfortable truths and tells a story that would otherwise not be told. As does Megha, writing about words and phrases that are loosely used in the making of narratives around love and sex.
Juhi Sidharth and Chaitanya Ravi review the Hindi film Maja Ma and find that it breaks new ground in the telling of a story about a traditional middle-class 'housewife'.
In Hindi, we have translations of two articles. One is Suniti Neogy's article about how narratives around sexuality and safety for adolescents need to change and indeed are changing. The other is a translation of Juhi Sidharth and Chaitanya Ravi's film review mentioned above.
And finally, to round it all up, watch Arti Chaudhry talking about diversity and countering negative narratives in order to build truly inclusive workspaces. As Arti rightly says, "Inclusion begins with I".
In our mid-month issue we continue to focus on narratives and sexuality. As someone whose art form is the telling of stories, world-traveller Kiran Bhat speaks with Shikha Aleya. In his signature concise yet wide-ranging style, Kiran speaks of the politics of which narratives get re-told, argues for a truly borderless understanding of the world and lauds young people's engagement with the greater world.
Narratives take many forms including those of performance. Beginning with reflecting on his favourite dance pose, Robin Raju delves into mythology, various dance styles, and present-day pop culture, to powerfully demonstrate how dance forms are more than just the striking of poses – they are narratives of rebellion, revolt and re-claiming.
There's definitely a lot of rebellion, revolt and re-claiming to be done! Starting with the gaze that women are subjected to and themselves internalise, how do women engage with desire? For Gitanjali, desire "is an experience of passion … of play and curiosity, of intention and action" but it is also a space of hurt, violation and objectification. Gitanjali talks to three women to find out more about how women wish to experience desire.
"Choosing to have good, nurturing sex is a deeply private rebellion," writes Ria Arya. Working as a sexuality therapist, Ria finds that how we act out on our desires, how we seek pleasure, and even our own ideas about how much, if any, pleasure we deserve, has to do with the stories we are fed and the stories we feed ourselves. We need to script our own story, direct our own labour of love. Sometimes we need help to do this, we need people to talk with, but there may be no one around. With cutting honesty and clear hindsight Trijita takes us through a time when she was in a space of enforced silence and what she learned through that in her explorations of kink. Strange world we live in. There's an enforced silence about topics like kink and a veritable din when it comes to motherhood! Vinky Mittal analyses and explores how narratives of motherhood, women's labour and reproduction operate in society, and how women constantly have to negotiate with and navigate them. Yet another source of confusion is the limited and limiting narratives around sexuality and gender expression. We bring you a Hindi translation of Abdullah Erikat's article that speaks of how pleasure may be sought and found despite the babel of social strictures.
We live and learn; we learn and live. We make choices. We make mistakes. We get another chance. And we tell stories.
Stories have power. Let's tell ours with care.
Cover Image: Photo by Jason Leung on Unsplash