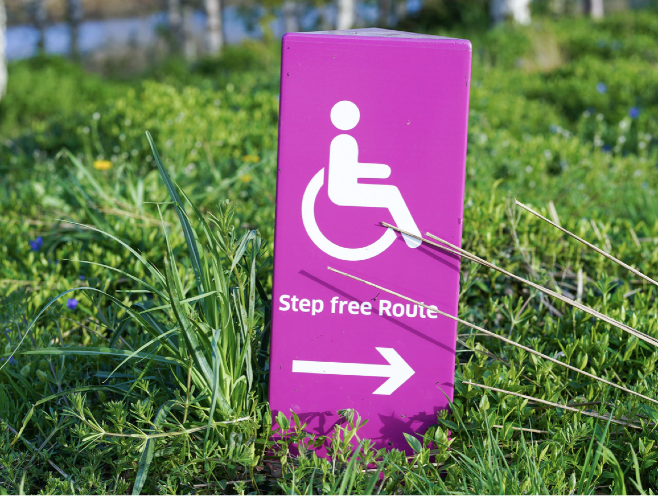 Both sexuality and disability are complex terrains, offering a realm of possibilities that are often made unnecessarily complicated and unattainable by the mental maps we draw of them and the artificial barriers we erect. These barriers are constructed by prejudice, lack of information, an unwillingness to affirm sexuality itself and especially the sexuality of people with disabilities, and assumptions of ableism, forgetting that being able-bodied, in many instances, is a temporary experience.
Disabled feminist and disability rights writer, researcher, and activist Srinidhi Raghavan traverses the diversity of experiences that disability and sexuality hold within them, individually and together, in a riveting interview with Shikha Aleya. Insightfully, Srinidhi describes conversations around disability and sexuality as rooted in discovering and emphasising the many different kinds of bodies that experience sexuality and occupy space in the world. This, of course, asks us to question what we are told about sexuality and supplant it with ideas and messages that don't just cater to non-disabled individuals but make room for a colourful blend of realities and possibilities of disability and sexuality.
It is especially difficult to recognise and acknowledge the uniquely different realities of bodies when we are socio-culturally expected to strive towards the 'ideal' body. One that looks a certain way, moves a certain way, allows us to work a certain way. Sharada Vinod, in a moving personal narrative, focuses on the stigma and shame attached to bodies that don't conform to this ideal, and her own experiences with body-image.
Smruti Sudha unpacks the protectionism and taboo women with disabilities confront while accessing and enjoying (or attempting to) sexual and reproductive health and rights (SRHR). Building on the work undertaken by disability rights activists across the globe, Smruti highlights choice and agency, and pleasure and safety as essential components of inclusive SRHR, and examines them within the scope of law, policy, and popular media.
Talking of popular media, in the backdrop of the ongoing Tokyo Olympic and Paralympic Games, Elsa Marie D'Silva watches the Netflix film Rising Phoenix to trace the history of the Paralympic Games and share with us the lived experiences of para-athletes. Inspiring as they are, these athletes' stories draw our attention to systemic and socio-politico-cultural marginalisation faced by people with disabilities.
In Hindi, we have two translations: one, of an article by a counsellor assisting the mother of a young person on the autism spectrum deal with his experiences of navigating love and desire , and the other of Shweta Ghosh's journey of making Accsex, a documentary-film which at once entangles and disentangles the strictly defined categories of disabled and non-disabled, sexual and asexual, and male and female.
In Brushstrokes, we bring you a thought-provoking comic by Everyday Feminism around cultivating spaces to talk about all kinds of sex. Sex-positivity, it illustrates, isn't simply about discussing our affirming or 'good' experiences but about feeling safe and comfortable to openly and honestly talk about our experiences of sexuality as they are and however they may be. In the Video section, Dr. Lindsey Doe tackles common misconceptions, myths, and stereotypes around disability and sexuality to underline inclusivity in sexual and reproductive health and rights.
In the TARSHI Corner, we share our working paper Sexuality and Disability in the Indian Context that traces the advances and milestones, as well the gaps in the field, based on desk research and interviews with key individuals and groups working on these issues in India. In our FAQ Corner, watch how ableism influences the language we use and in turn, reinforces ableist perspectives.
Delving deeper into the kinds, implications, and lived experiences of disability in the mid-month issue, Pooja Priyamvada writes candidly and insightfully about living with a chronic illness, fibromyalgia, and how it has affected her self-image, sexuality, and relationship with herself, and her friends and romantic and/or sexual partners.
In Hindi, we have a translation of an article by Shampa Sengupta exposing the extreme vulnerabilities that women face when the axes of disability and poverty intersect.
In Blog Roll, we have curated three articles. The first gives us a glimpse into inclusivity and accessibility (or lack thereof) for people with disabilities in the LGBTQIA+ rights movement. Adding the personal to the political, the second brings out queer disabled love as radical, as defying the 'perfect love' defined by heteropatriatchal and non-disabled standards. Expanding ideas of 'perfection' to include people with disabilities, the third looks at how womxn in the Global South are using social media as a platform to share stories of lived experiences of disability, bringing out real and authentic narratives instead of those which are 'palatable'.
Adding to our TARSHI Corner, we're thrilled to announce the launch of our eLearning course, Reflect, Realign, Renew, to build self-care and collective care practices to manage stress and keep burnout away, especially useful for people doing 'people work' in a context where multiple individual identities, values and structures coexist. Also, here's an announcement of a vacancy on the In Plainspeak team.
Until next time, stay well, stay safe!
Cover Image: Unsplash