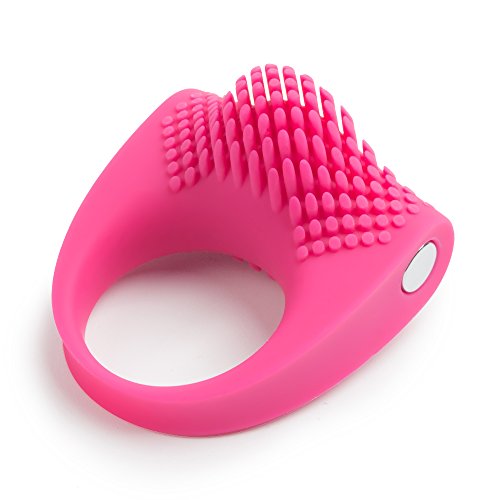 Ute Pauline Wiemer, along with her partner Balaji, founded Lovetreats in Bangalore in 2015. Lovetreats is an online retail space and discussion forum for people to buy intimate sexual wellness and health products as well as exchange ideas and learn about topics such as sexuality and intimacy. Ute was born and raised in Berlin, Germany, and has an undergraduate degree in Philosophy and Economics. She has lived, studied and worked in Germany, the US, Uganda and India and has had stints at a coffee startup, UNESCO, and Fairtrade, amongst others. Her interests include behavioural economics, social entrepreneurship, sexual health, and travel.
Anjora Sarangi, volunteer at TARSHI, interviews Ute about Lovetreats and more.
Anjora: Can you tell us about how you decided to establish Lovetreats along with your partner? What were your motivations and reasons?
Ute: Bala and I met through common friends and surprisingly discovered that both of us had the same idea of making sexual wellness products available in India. We were bothered by similar questions like, "Why is it not normal?", "Why are conversations around intimacy and sex such a big taboo?", "Isn't our sexuality a big part of who we are?", "Why is buying intimate products associated with sleaze?", "Why do marketing campaigns for sexual wellness products and condoms objectify women?" We both felt the urge to bring this topic out in the open, and to make exploring intimate products fun, non-intimidating and inclusive for everyone.
Anjora: Since Lovetreats is marketed as a women-friendly space, what are the products you have for your women customers? Do you see them as a tool for sexually empowering them?
Ute: Apart from lingerie, sexual health and hygiene products, we have a good range of high quality sex toys for women, mostly vibrators. I wouldn't say that sex toys for women are specifically tools for sexual empowerment, and I see that idea as quite critical. For example, a while ago a sex toy business from the U.S. wrote to me and asked for my help in distributing free vibrators to women in India as part of their CSR initiative which aimed to sexually empower women in developing countries. In my opinion, that is not the right approach to empowering women, and to be honest I found that initiative quite disturbing. Sex toys are very personal devices which should be picked out by the user themselves, or possibly by a person they trust, and should never be given to someone who didn't ask for them. However, I imagine sex toys could be used by women to sexually empower themselves and 'take their pleasure into their own hands'. What's important to note here is that quality sex toys are quite expensive, so they are not affordable for the majority of women worldwide. In my opinion, the most effective tool to sexually empower women is sex education.
Anjora: Which products are bought the most and least from your online store? Do you think it shows a trend in how sex and desire is perceived in this society?
Ute: Our top sellers are self-pleasure sex toys for women and men, such as vibrators and masturbators, followed by sex toys for couples, e.g. vibrating penis rings. We also sell a lot of condoms and lubricants.
I guess this kind of data can be interpreted in many different ways. To me it was just surprising how open minded and adventurous many Indians actually are when it comes to experimenting with sex toys and other pleasure products. One more thing I find very interesting is the huge demand for these products from tier 2 and 3 cities. Roughly 50% of our sales come from those places. We also notice that our urban and rural customers are not very different in their shopping behaviour.
Anjora: Looking at an overview of sex products that are purchased by women in India from your online store, do you think they are different from those purchased by women in Germany or countries of the West generally?
Ute: No, I think it's pretty similar. The majority of women prefer vibrators that provide clitoral stimulation.
Anjora: Are there any particular ways in which you encourage conversation about and engagement with topics such as sexuality, intimacy, and body positivity through Lovetreats or otherwise?
Ute: We encourage conversation about these topics through our blog and content partnerships such as our sex column Let's Talk which is published in the Indian Express. We also started a series called 'Pillow Talk' on our blog and social media, which is getting a lot of engagement. Users send us their answers to six standard questions such as, "What was your weirdest moment in bed?" "What's a sexual fantasy you have?" or "What is your best sex tip?". We publish the answers anonymously on our blog. We also get a lot of questions about sex and sexuality from our users, which we redirect to our partner Lovedoctor.in when we are not qualified to answer them.
Anjora: From the interviews you have conducted with women in India and from your experience, what do you gather regarding women's sexual expression, needs, desires and fantasies? How are they similar or different from those of men?
Ute: In my experience, from the interviews we conducted during our initial market research as well as from the conversations on chat, phone and in person I've had with customers, our female customers tend to be much more confident about what exactly they want. For example, many women ask us for specific vibrators they have seen in movies or TV shows, or which they've heard about from their friends. And they tend to know their bodies pretty well, so for example they would ask specifically for a sex toy which they can use for external clitoral stimulation. Our male customers, on the other hand, tend to be more insecure, and often have more general questions, e.g. about penis size, how to last longer in bed, or how to satisfy a woman. This is not representative in any way though, but merely my personal experience.
Anjora: You have said in your TEDx talk that India is going through a sexual revolution. Could you elaborate on what you mean by that?
Ute: Women all over India are breaking barriers, often against the will of their families and social norms, to claim their sexual rights. The younger generation is embracing the idea of sexuality for a full and happy lifestyle and relationships. According to a study by India Today, 70% women say that sex is crucial in a partnership and they want to make their sexual lives more fulfilling.
A rise in 'love marriages' is also an indicator of the sexual revolution. The percentage of 'love marriages' as opposed to arranged marriages has increased from 5 to 30% in the past decade.[1] Even arranged marriages these days are often initiated by the couples themselves. Young Indians want to choose themselves who they want to be sexually active with.
Anjora: Some of the bigger taboos in India surround sexuality in relation to the LGBTQIA community. Disability and sexual desires is also a very hushed topic. What steps do you think are needed to become more inclusive and cater to a larger community?
Ute: Generally, talking about sex can help address all of these issues. At Lovetreats, we are happy to be part of events of the Bangalore LGBTQIA community. We also try to be inclusive in our language, e.g. by referring to couples as 'partners' rather than, maybe, 'husband and wife'.
Anjora: Just as you have started an online sex store to cater to a gap in sexual expression, what other ways and means are required, in your opinion, to encourage sexual wellness and express sexual fantasies and desires in India?
Ute: The most important thing, in my opinion, would be high quality sex education, which also includes talking about sexual pleasure. We try to contribute to this with our blog as well as content partnerships with organisations such as MakeLoveNotPorn and Love Matters India.
---
[1] Trivedi, Ira (2014), India in Love: Marriage and Sexuality in the 21st Century, Aleph Book Company
Cover Image from Amazon