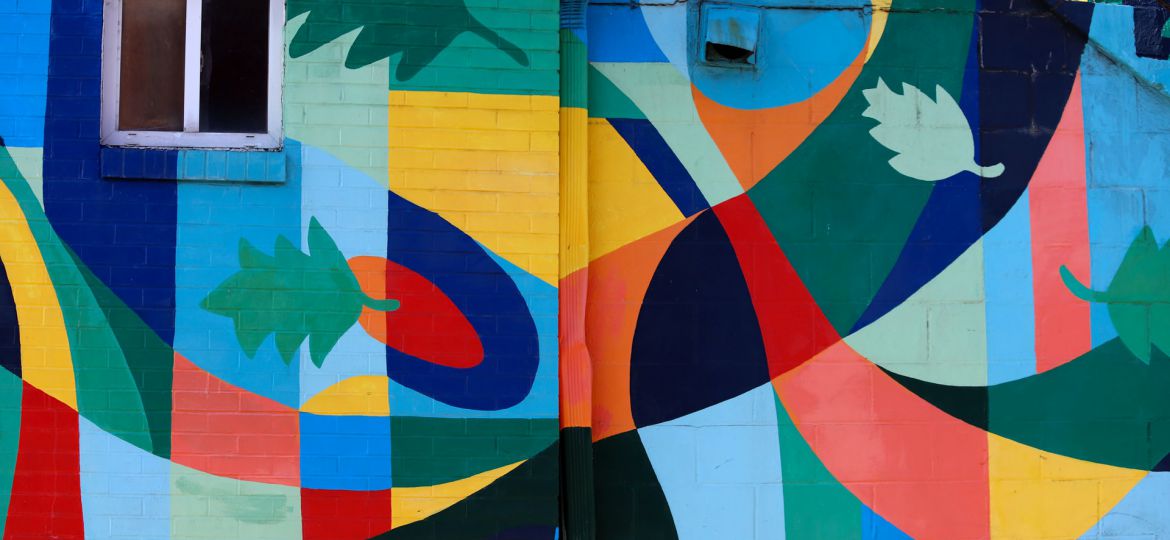 Our sexual choices, behaviour and expression are connected with and influenced by the spaces we inhabit, be they physical, mental, online, interpersonal, conceptual, and so on. As we have all experienced, a space can make us feel constricted or liberated, and sometimes even both at the same and at varying times. The combination of spaces that we may be occupying in the moment, as well as those we have in the past, predisposes us to act, feel and experience our sexuality in different ways. Though this combination is unique and changing for each of us, there are also experiences that are common on account of gender, class, and other markers of social advantage or disadvantage that we might share.
In a fascinating and politically insightful interview with Shikha Aleya, journalist, author and researcher Sameera Khan uncovers the nuances of taking pleasure in as well as laying claim to the public (as in the public, not just public space), and the consequences, both positive and negative, thereof. Sameera also sharply draws our attention to three recent sites of crisis that have unfolded in the public space, right in front of our eyes, where certain people and spaces were made visible and others rendered invisible.
The idea of sexuality, especially its public expression, has always been mired in taboo. Shruti Arora investigates the lingering colonial mentality behind the vilification of sex in public, and the role of the police as an enforcer of dominant power structures. Taking us through a mini-history lesson, Shruti traces the origins and the logic of the institution of the men with lathis (batons) who harass lovers in parks and other such places.
Turning the idea of space on its head, Tanvi Chattoraj posits a construction not of a park or a house or a slum as being a space, but of women as spaces. Drawing a parallel between the Bharat Mata of the 19th century and the Bollywood heroine of the 21st, Tanvi shows how women are spaces manufactured by men for men's own comfort, but have no active agency in that space themselves.
Shiva Chauhan offers us a peep into gyms and their changing rooms, allowing us to see what goes on there apart from the flexing of muscles. Now, now, it's not what you think! Quite apart from physical 'real world' spaces such as gyms, the space of dating apps can also prove both freeing and unsafe in varying measures for an individual, even more so for queer people. Wesley D'Souza looks back on his bittersweet experiences with Grindr and talks about his first rendezvous organised on it. Online space, and the multiple sub-spaces it spawns, comes with its own freedoms and dangers. Srishti Gupta, reviewing the app Clubhouse, reveals how its underlying concept and the anonymity it allows can provide safety to marginalised groups who have been denied access to traditional public spaces, while at the same time can also be misused by people who oppress and perpetuate hatred against minorities.
We have three Hindi translations for you this time. The first one is of Yuleidy Merrida's article that illumines the reclamation of public spaces by young women who are subject to restrictions on account of the fear of sexual violence, enumerating the strategies and programmes that are helping them assert themselves. The second is of Rupsa Mallik's article about how social media and other online spaces can serve as an alternate, fluid location for the exploration and expression of sexuality on the part of people belonging to marginalised social classes. And the third is of Rohini Banerjee's review of Rainbow Rowell's Fangirl, exploring the fascinating space of fandom culture and elucidating everything the popular novel gets wrong about it.
In Brushstrokes, we bring to you a community-generated mapping project that digitally archives queer narratives in relation to physical spaces, called Queering the Map, launched in 2017 by Canadian designer and architect Lucas LaRochelle. In the Video section, we have a video on queering public spaces, made collaboratively by Arup and the University of Westminster, featuring queer academics, activists and design consultants, shedding light on the connections between personal and wider histories, commemoration, male gaze, queerness and public spaces.
In the mid-month issue, our contributors continue to bring their own unique perspectives to Spaces and Sexuality. Be it online spaces that we navigate or our physical spaces, college campuses, films or even relationships, safety, inclusion, visibility, desire and self-expression are all intertwined. Mythili Menon tells us how from having to increasingly place restrictions on herself while in college because she did not feel safe to be herself, today she is part of an initiative to create inclusive and affirmative spaces in college campuses where students can feel that they truly belong. As difficult as it may be for many of us to locate and proclaim our desires and sexual spaces, for some people it is even more so. Ria Basu, zigzagging across the boundaries between the private and the public, the personal and the social, empathises with the feeling of socio-sexual rootlessness of transgender people as depicted in the 2017 Bengali film Nagarkirtan.
In our Hindi section, we have two more translations for you this month, both of which look at the space of home in interesting ways. Vani Viswanathan reviews the 2016 Tamil film Aruvi, revealing the fragility of home as a space, of the 'innocence' that it ensconces, and the ease with which all of it may be lost. Anees Rao makes a case for becoming a stay-at-home dad, giving us a personal glimpse into the interplay of identities at home, within a relationship and the unit of family.
We have curated three articles from fellow publications in the Blog Roll. A. Salman, in GenderIT, focuses on queer people navigating digital spaces in Pakistan and the politics of visibility; Trishala Dutta, in Feminism in India, talks about healing in the queer community being a collective effort; and, Nivea Jain, for Safecity, discusses how gender inequality shapes our physical spaces and how spaces should ensure both safety and mobility to be called feminist.
And, to round it all off, two more articles in the Corners. An article from Youth Ki Awaaz spotlighting how queer-affirmative spaces on campus in Delhi helped a person from a tier-3 city affirm his queer identity; another about how women from the FRIDA community across the world kept themselves motivated and kept going at an individual as well as collective level during the pandemic.
Multiple views and different takes on Spaces and Sexuality in this issue, but they all call for inclusivity, diversity, safety, pleasure and the right to have fun!
Happy loitering!