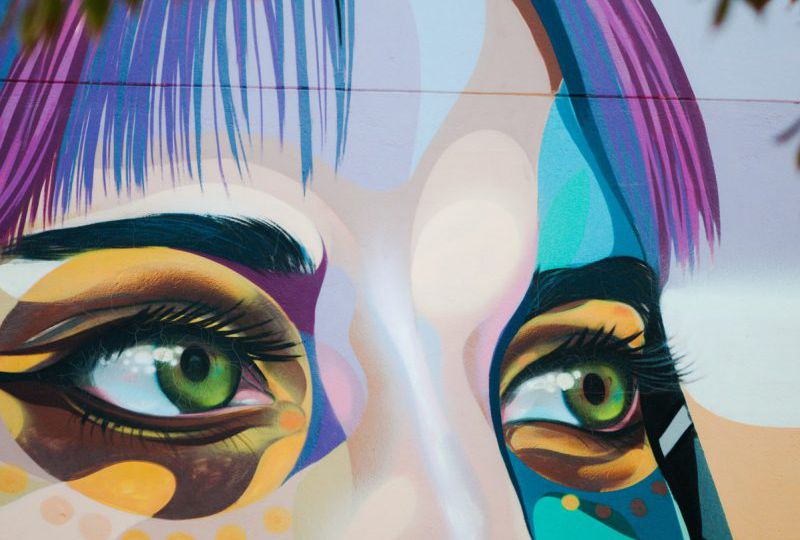 How do we see ourselves sexually on screen? Virtual sex or connecting sexually with a partner online using applications such as Facetime, WhatsApp or Instagram video, is transforming how we imagine the inhibitions on our bodies. These platforms are reshaping ways of touch, especially during this pandemic, and offer a glimpse into newer ways of keeping intimacy alive.
The virtual world allows me to challenge the hold of patriarchy on my 'effeminate' body; in a sense, it allows me to evade the policing of desire that my body shares with another, its flows and slippages, the messy and the unkempt. While virtual sex offers a window to revisit the sensual, it is also not immune to limitations and insecurities.
My observations need to be read within the rubrics of consent. A sexual space cannot be imagined sans the ethical safeguards that protect our right to engage freely and fairly. Pleasure is like a running train, manoeuvring maze-like structures of power. In other words, power dynamics influence sexual acts, and as a woman, to give a man temporary access to my body is not to give him absolute control over it but is rather a flexible exercise in understanding our comforts and discomforts. In the real world, most women, particularly those from the margins, who marry against their choice, are denied ownership of their bodies and desires, and thus, the act of pleasure is often performed under duress.
Men who proclaim righteousness, upholding the doctrine of caste and patriarchy, influence the parameters of consent, and we women are left to navigate the structures and styles of surveillance. These manoeuvres are strongly felt in our private spaces, be it the bedroom or on the screen of an electronic device. To consider the latter as private, and therefore, recognizant of the practice of consent, we will need to foreground the ways we see it in the real world. As the women's movement endures, and we struggle to exercise the freedom to have sex and be sexual in our rooms; in our streets, the freedom to stroll in the wee hours of the night; in courts, the freedom to represent our bodies and embody the identities we perform everyday; we must also be transparent about this discourse in online spaces. I will come back to this later in this essay, but I want my readers to keep this in mind as I talk more about the politics of desire.
Lets take a detour and dive deep into the contours of virtual sex. For me, desire flows at the crossroads. This means that my sexualness is not informed by my traditional sex characteristics, but it sprawls across my skin, and is delicate and tactile. The skin I bear is a canvas, that to me, is to be viewed and adored during acts of pleasure. But the sensuality is an elaborate process, and often exhausting. I have always been anxious, and as a nonconforming woman, how I look before and after sex in the context of meeting a certain stereotype haunts me more than the guilt I may accrue by sleeping with too many men. Visuality, therefore, is paramount in my case.
To be visual is also to play around with a certain sense of bodily aesthetic(s), and how it influences the performance of pleasure. In the real world, a sense of time permeates my understanding of the ambience. Let me explain this with an example. When I invite my partner over, I know how long the makeup I put on will endure. As a trans body, facial stubble is something I struggle with, and there is a constant need to conceal it, and trust me, no foundation is durable. Most make-up products are made keeping in mind the needs of a cis woman, and often fall short in addressing the requirements of trans women, especially those as dark skinned as me. So what I do is, I keep a tiny pouch of razors along with my foundation, in an easy-to-locate corner of my wardrobe. My wardrobe is carefully placed and I can open it on the pretence of looking for my nightgown without its contents being in the direct line of vision of someone sitting on my bed. During breaks, I get to touch up my face, imbuing feminist guilt, but also unlearning some of it. As a trans woman, these juxtapositions are nuances that feminist discourses should be inclusive of.
When I am video-calling someone, I don't have to think about retouching my makeup, because it isn't getting smudged during the act of sex. I have the agency to reveal my skin from different angles where the light meets the bones, and the flesh appears more vibrant and tasteful. The thought of going back and forth to my wardrobe disperses into thin air, and the uneasiness I feel with my body diminishes to an extent. This does not mean, however, that I am less twitchy appearing online; there is always the need to uncoil the locks of my hair, or avoid beads of sweat forming on my upper lip due to makeup, but they are not necessarily as burdensome as attempting an entire beauty routine in a flash. Digital space gives me a subtle but substantial control over my appearance.
While I ache for the kinks and liberties that come with contact and touch, there is something quite powerful in looking at my own body on the screen while my partner looks into my eyes. When I engage in sex in the real world and not virtually, I can't see myself when I make love to another body. One can always argue that it's more intimate that way, and our bodies are entangled in a sexual patchwork that obscures the ecstasy of watching your own body being pleasured and loved. While I agree, it may also be possible to imagine this act of self-visualization as a practice in body positivity, affirming the curves, stretch-marks, and postures of my body in the performance of sex. I smile when I see my partner compliment my figure, but I blush with excitement when I see my own picture on screen, as a magnified image of 'femininity' and desire. As someone often not counted as a woman, my body in my eyes, semi-naked as it is, affirms my gender identity in a way only I can perceive and act upon.
Is it not pleasure that enables such a possibility? Safe, inclusive and affirming sexual spaces can make this happen. We know, as trans persons, violence can exist in online spaces as in our bedrooms, but it is not strange to imagine self-care through acts of virtual sex in a consensual environment. The shift towards safety shouldn't forbid me from being naked online with my partner, but create a fertile ground where I feel safe in my performance, by putting in place safeguards that halt cross-party sharing of data. It is an act of freedom to wilfully engage in safe virtual sex practices, without the fear of technological loopholes that might impede our urge to uninhibitedly see and feel our body, and share it with someone we desire sexually and/or romantically. This can only materialise when consent is understood as the primary doctrine of touch. Innovation makers and distributors must listen to women, trans and non-binary persons, in curating a platform that values this doctrine, and make the screen an unassailable tool to simultaneously enjoy (safely) and revel in our sexualness.
Cover Image: Unsplash