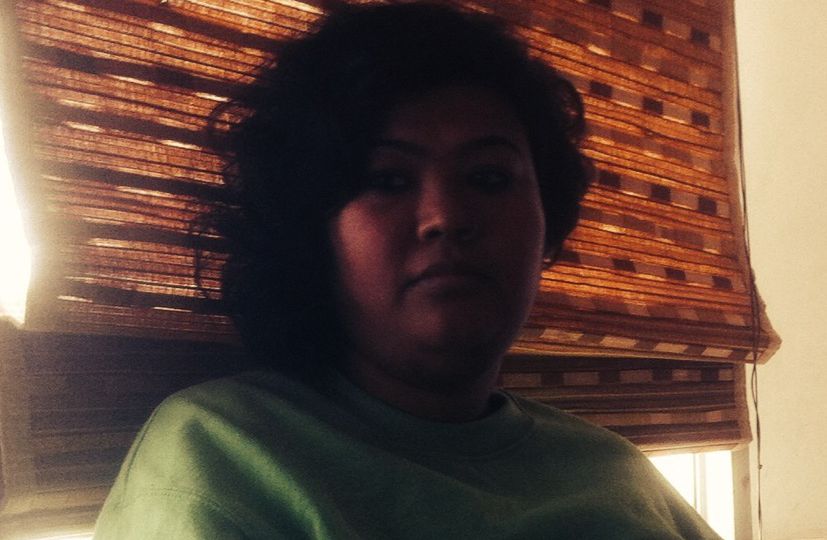 Rituparna Borah, a queer feminist activist, and a member of Nirantar, Centre for Gender and Education, India sat down with Jasmine George of TARSHI for a freewheeling discussion, the day after the Supreme Court of India set-aside the High Court Judgment of 2009 and declared Section 377 IPC as constitutionally valid.
Excerpts:
J: We would like to start by discussing, [the December 2013] Supreme Court judgment on Section 377. Please tell us about your reaction to the judgment, did you expect it do you have a message for the LGBT community and allies as well?
R: As 'Voices [Against 377]', we had been strategizing and meeting for some time now.We were one of the petitioners in the case. We had been talking about a negative judgment and even had a press release ready, but trust me, none of us thought it would be negative judgment.
We thought the judge might not talk about Article 21 or Article 15, but never thought he would set aside the High Court judgment. When we were sitting in the court, the judge did not take a mike while reading the judgment, he just read it out. It was surreal for me, because all I heard was Section 377 is not unconstitutional. Of course, as activists and people from marginalized groups, working for Dalit rights and women's rights, we know that we had to continue with this fight and it's not an easy fight, but trust me, before the judgment we felt that at least some sort of fight was over. We could have proceeded and taken it forward with other bills that have been talked about.
The judgment felt like a betrayal. And I am also quite upset about the way people have been referring to Section 377 as 'gay sex' because it's not about homosexuals only, it's about the act, and the fact that it is penalized. If you read the judgment, it will be clear that the act is 'unnatural' and is penalized for everyone not just the LGBT community. Even though women do not come under the purview of the law, they have been harassed, and have been forced into marriage because of Section 377.  India is a democracy; we all have equal rights, so the Supreme Court giving this judgment in the 21st century is not acceptable.
My message is that the fight is on, of course it's a setback we have fought many setbacks in our lifetimes. We have fought loneliness and we have fought our battles alone, until now when the community was formed. The community was not so strong when we were growing up, we had internal homophobia, we fought with ourselves, we fought with our friends, we fought with our mothers and fathers, so it's okay, the Supreme Court is nothing.
J: Let's just go back to your initial days, your days as an activist, your journey from Assam to Delhi and how things have changed from your initial JNU days?
R: I joined the feminist movement before I joined the queer movement. At Delhi University, I have been part of the 'take back the night' campaign, I have also been a part of the Women's Development Cell (WDC) in Miranda House, DU. I remember showing the film 'Fire', as a WDC member and it felt really nice to hear people's positive comments. I remember walking down the street protesting against the Dhaula Kuan rape case. I wore short skirts to college to protest against Kirorimal [college's] principal, who had said North Eastern women are sluts and should behave properly in college. So, the journey has been really long. I stayed in Assam till class 12, and I was not part of any groups there. It was only after I came for my graduation at Miranda House in Delhi – the first year itself – that I jumped into activism. I really thank my teachers at Miranda they are all amazing teachers there.
J: Do you think that the Supreme Court Judgment will change the perspective and discourse around sexuality related topics?
R: The judgment will not affect the way the discourse is going. When I go abroad for conferences, I realize the discourse in India on sexuality is quite progressive. It's quite diverse where we are talking about issues around trans* people and gender diverse identities. Many other countries are far behind, where they are only about male to female or female to male identities. What will happen in terms of negative consequences is that the homophobic elements of the society, can actually say more horrible things now. Yesterday, when Ramdev came on TV and said, "I can cure homosexuals, send them to my ashram", it felt like their victory, though in terms of discourses and  perception, it will of course not change. It will become more stronger and I was more happy when I saw so many people at Jantar Mantar [on the day of the judgment]. The LGBT community will also stand against this judgment. You saw, Jantar Mantar was full and people were without masks in front of the media and people were angry. A single judgment will not change the discourse and perspective and people's lives.
J: You have been associated with the Delhi Queer Pride committee and with the last 6 pride marches we have had in Delhi. How has been your experience with this been?
R: In 2008 when we gathered to have the march, there were around 30 people planning, I still remember, above the Indian Coffee House in CP, we were 30-40 people who gathered and were talking about something which I think was very new to the community. DQP is very different from other Prides. We do not take corporate funding, the funding is from the community, and in DQP we do not ask organizations to carry organization banners because organizations have their politics but as individuals from the community we should not have politics.  We have been able to maintain this for the last 6 years and there have been many ups and downs. We have been able to collect around 2 lakh rupees every year for Pride celebrations which is quite huge. As DQP we have also supported the case against Section 377 by giving money to the case, we give a lot of money for printing costs as well. That's how different groups have been working together.
J: You have been involved with the adolescent education program for NCERT, how was the experience working on that.
R: At Nirantar, we have been involved with adolescent education, see when we started working on young people's sexuality education, it was merely as an advocacy effort because in 2007 the Center banned sexuality education. I think at that time it was called Adolescence Education Program. At Nirantar, we realized first that we need to review the material that has been banned and then we need to have voices against the material. While reviewing the material we realized that the material was not upto the mark. They were only focusing on the HIV and AIDS framework, and had a fear based approach. They were not focusing on adolescents and at the center was HIV and disease. When we realized this, we said that we will speak against the ban but we will also speak against the materials available then. We called for a national consultation, TARSHI also has been a part of it, and many other groups have been a part of it. We invited people to come and present their views and we presented a review of materials that are available. So, it started as an advocacy effort at the beginning and then we realized to have a proper understanding, we need to have lived experiences of working with young people. Thus, we started our work with young people. Starting with our literacy centre at Nirantar in Lalitpur district of UP, where we have a residential centre for young women.
J: Do you think we need to have Comprehensive Sexuality Education as part of our school curriculum?
R: Yeah, absolutely. If any group is working on Comprehensive Sexuality Education, they must start talking about gender from the beginning, you start talking about sexuality from the beginning, you start talking about caste and class and religion from the beginning. It's very important, and when I say beginning, it means the age of 4 and 5 you need to start talking about gender rights. Schools have a bigger role to play because schools are the place where young people spend a lot of time so along with Comprehensive Sexuality Education there should b also be a change in the B.Ed curriculum so the teachers are comfortable teaching the young people about gender and sexuality. The system should change, should be renovated to the newer discourse of gender and sexuality.
 J:  Would you like to tell us about the book Nirantar came out with on issues of sexuality for social activists, how did the concept of this book come into being?
R: This book is Nirantar's production, we had always wanted to write something for the activists so, in our team, Jaya and I are part of it, when we started working on the book, we thought we'll write the book first and organize workshops later. But, we realized that the experience of the workshops would help us write better, so we worked with 5 partner organizations and conducted 13 workshops at that time.We put the process of writing on hold and learnt from the workshops The book that we wrote later had many aspects of sexuality written in Hindi because we realized many materials in Hindi are either translated materials or are not contextual We also wanted a political and positive approach to sexuality. And for the material to be simple but not simplistic. We had difficult theories about gender performativity and gender transgression, of sex workers' rights and many other topics, simply put in the book with examples that we got from the workshops.
J: What is the name of this book?
R: Khulte Parde Yonikta Aur Hum, and this book has 2 volumes. This book is for the social activists and anyone who wants to understand sexuality and talk about sexuality in the community.
J: Tell us something about the Qashti helpline. How did it come into being, how has the experience been? What are your future plans for Qashti?
R: Qashti came into being because some of us in Delhi felt that we do not have a LBT space, Sangini is there but only one LBT helpline is not enough.  There is a huge community in Delhi. People are moving to Delhi to study and for work but there are no groups here to support and to make that space available for the LBT folks. That's how we started Qashti, and when we started, I realized that, as a queer person, I have been getting a lot of calls from people and I don't know [how] to help them, to counsel them, and I was not a trained counselor then. It was difficult for me to take the burden of counseling everyone and I used to talk to people till 2 o' clock at night. It was getting very frustrating so we realized that if we work as a group, the work pressure would be divided, and we could also get trained by a trained counsellor. Gunjan [Sharma] came to train us as counsellors, so it really helped us. After which if I got a call and I didn't know how to handle it, I had 4 other people to help me and tell me how to do it. So that's how the Qashti helpline started.
J: Has it been successful?
R: We've been getting calls from Jaipur and Agra and Jodhpur and so many other places in the country. We want to make it more accessible and approachable. However, we've not been able to do publicize for the same. The problem is that we don't work there full time, it's a volunteer based group. But I think in 2014 we will start doing publicity campaigns with groups that work in slums and communities.
J: Any hopes for the future and the community?
R: So, yesterday [December 11, 2013] was a big day for us and it was a black mark, you know sometimes it becomes tiring to say we shall fight and but as marginalized groups and as groups who are working with issues of marginalization, and with issues of rights, this is just a start. When you give rights to people, you have to step back, you know. Like people who are privileged need to step back a little bit, I think that's where we are getting stopped. It's not because of us that we are getting stopped, it's because of them. Because they are scared of marginalized groups accessing rights. When Dalits access rights, what will happen to upper caste people? If LGBT people access rights, what will happen to heteronormative people? I am using the term heteronormative because not all heterosexual people are heteronomative. We have many non LGBT supporters who are queer. If Muslims get power, what will happen to Hindu Right wings? So, it's about them, it's not about us. It's not our failures, that we couldn't achieve what we had to achieve yesterday, so I think the struggle is on and it will continue till we get our rights.
J: It looks like a bright future.
R: Oh yeah! Maybe after some years. When I was growing up, I never thought that it would come to the extent of us being on the streets fighting and struggling and dancing and kissing and doing all sorts of things. When I was growing up and when I realized I was different, I didn't think that I would be published in newspapers and I would talk on channels about my sexuality so openly. People have been changing, yesterday [December 11, 2013, day of Supreme Court Judgment on Section 377], I was amazed at the crowd, I felt proud to be one of them because I could see the anger in people's faces, so I think keep dreaming!
Transcribed by Ankit Gupta