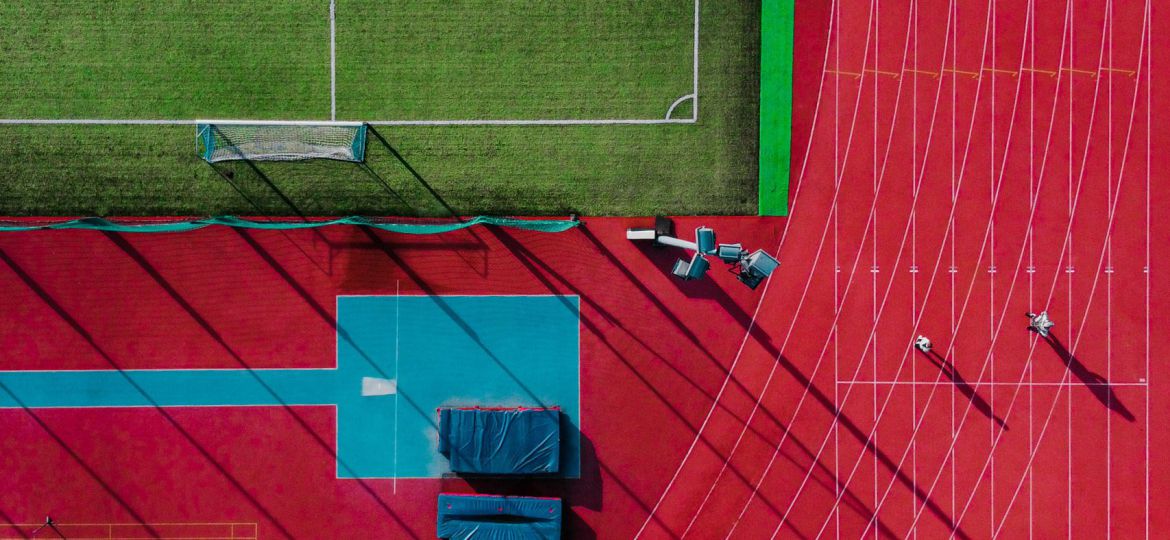 Cricket, football, hopscotch, whatever the game, we have all wanted to be included for the sheer joy not only of exercising body and mind but also of being part of a team, of being noticed and celebrated. Sports and athletics offer us a playground to explore and express parts of ourselves that may otherwise forever lie dormant; on the sports field, shy pussycats can turn into fierce lions. Body image, self-esteem, assertiveness, confidence, decision-making, negotiation and conflict-resolution skills, to name only a few elements that form part of the repertoire of attributes and skills we need to successfully navigate our sexual lives, are often shaped and built as much on the sports field as they are in classrooms and homes. But as much as sports can be an avenue of growth, it can also be a means of control, discrimination, exploitation and exclusion.
Perhaps we are most familiar with the aspect of exclusion based on the gender binary – women play in women's teams and men play with other men. Sadam Hanjabam turned this exclusion on its head by going beyond the binary and putting together India's first all-trans football team. In a candid interview with Shikha Aleya, Sadam reveals how this came about in Manipur, a region enriched by diverse indigenous communities but also impoverished by years of ongoing conflict. Successfully using sports as a neutral ground that binds people together, Sadam says, "Sports became a way where we could connect without judgement, where we could connect without privilege, and without the intrusion of the popular or cultural belief systems." Through sports, queer and trans youth who earlier were not able to openly express their identities are now finding increasing acceptance within their families and society.
Not only in Manipur, but everywhere, queer and trans sportspersons and athletes are seeking support and acceptance. In the face of this, Tanya Kini asks an important question – Is the inclusion of LGBTQ+ rights a fantasy in the world of elite and professional sports? She exposes the pressure on sportspersons to conform to societal ideals of femininity and masculinity that prevent them from expressing their sexual identity. Tracing the intricacies of global policies as well as intra-country politics, Tanya makes a strong case for a real understanding of LGBTQ+ rights.
Isha Saxena and Tariqa Tandon take us into the realm of clothing to show how un/dress codes are imposed and the effects they have on women's participation in sports and athletics both at the grassroots and professional levels. Exclusion and inclusion battles rage here as well, especially around wearing or not wearing certain items of clothing.
Kajol Hinduja brings the experience of exclusion even closer home. As an obese adolescent, she would always be picked last for any sports team. Quite understandably it had negative consequences for her self-esteem and body image and left her feeling unconnected to her body. But Kajol says, that was "the past version of me" and goes on to speak about how she has turned this around and is now more in sync with her body and more comfortable with her sexual self.
We have a Hindi translation of ElsaMarie D'Silva's review of the film Phoenix Rising about the Paralympics and its impact in making disability visible in international sports and athletics. Who says sports are only for 'able-bodied' people?
Finally, Who says Sports Aren't for Women? Watch Quoyina Ghosh for The Swaddle cutting through the fluff and getting straight to the point in this short and informative video.
In our mid-month issue, we bring you more articles on Sports and Sexuality. Once again, not surprisingly, one of the underlying themes that cuts across them broadly is the idea of inclusion and exclusion.
Shriya Roy focuses on the relationship that fans have with sports teams and sportspersons – a one-sided relationship of love and adoration that is often based on a desire for belonging and validation. What do these parasocial relationships have to do with sexuality, intimacy, and interpersonal violence, you might well ask? Read on to find out.
Bijayalaxmi Biswal and Karen Coelho were observers of a sports programme for 11- and 12-year-old school children. Even at that age, the girls and boys demonstrated gendered behaviour on the sports field and were reluctant to play together in mixed-gender teams. Bijayalaxmi and Karen trace the changes that came about through the programme as the girls and boys learned to play ball together, drawing upon and complementing each other's strengths.
Girls and women have the right to play, and to play in open public spaces. They may want to bend the ball like Beckham, but where do they do it, ask Anchal Kumari and Vinayak as they look at the dearth of playgrounds and open spaces for girls and women. While bemoaning the restrictions on women's participation in sports, they also offer examples demonstrating the positive impact of sports-based programmes and initiatives.
Chitrangi Kakoti, an avid tennis player during her childhood and adolescence, reminisces about the camaraderie and joy the game brought her as well as the reasons that led her to stop playing. In the bittersweet mix, the sweet taste of joy lingers.
But for some, it's the bitter that predominates. ElsaMarie D'Silva reviews No Limits, a film about a young woman set to break free-diving records. The diver may be a champion in the water, but it is her relationship with her coach cum partner that is literally her undoing and her descent into darkness.
All stories may not have a happy ending. But they may have 'happy questions' – questions that provoke new ways of thinking and that challenge accepted ways of being and doing. We bring you the Hindi translation of two articles. The first is by Supriya Subramani in which she talks about how she experiences questions of sexuality in sports and asks if in order to play well, should she be 'the man' on the court? The second article, by Jaya Tiwari, tells of how 12-year-old Seema asked if she could join a Netball game, and what happened thereafter. (Happy ending, don't worry!) In the Video Corner, meet Rupam and Sushma, two young girls who talk about how sports opened up for them a wide horizon of aspirations, dreams and possibilities.
Aspirations, dreams and possibilities. Play on!
Cover Image: Photo by Janke Laskowski on Unsplash