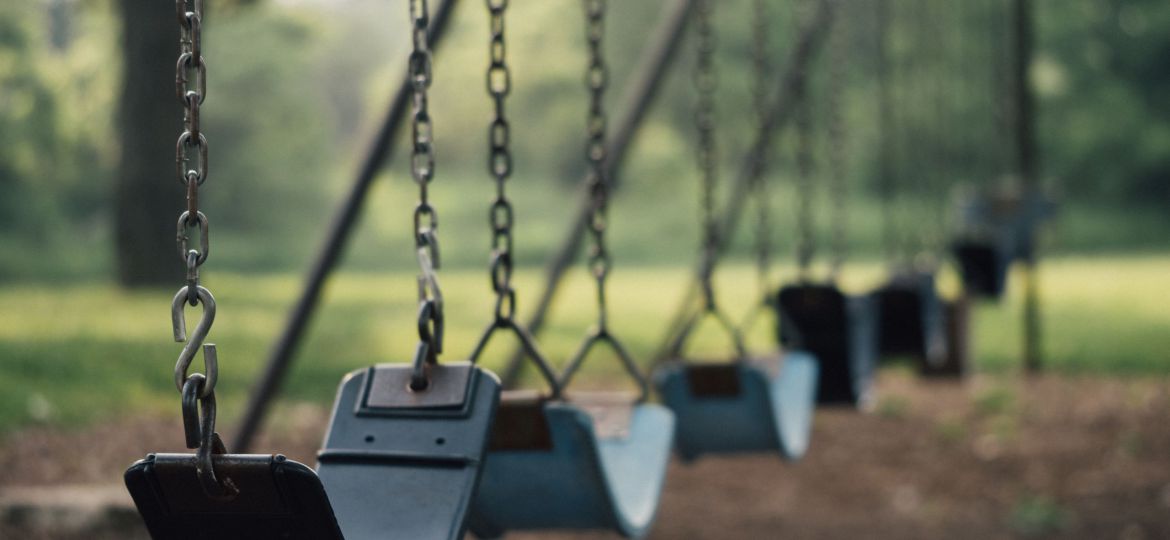 On a pleasant winter afternoon, Suhani, the four-year-old daughter of a migrant couple is playing fearlessly and confidently with different equipment in an open gym inside the park of an urban village in Delhi. She is also overseeing her two-year-old younger sister while her parents are working at a nearby construction site. There is a possibility that once she reaches adolescence, she will not have access to the park the same way she has now in her childhood. Such open spaces to play sports are mainly occupied by men, while women are mostly excluded on account of various gender norms. This also applies to many underprivileged girls coming from the margins of caste and class who lack access to safe and inclusive open public spaces to play, such as public parks or maidans. In this context, Martha Brady writing about creating safe spaces and building social assets for young women in the developing world, elaborates that adolescence is an important phase in an individual's life when they build their social network and learn new skills while being highly creative and energetic. Ironically, during this phase of life, the world expands for boys and shrinks for girls as a result of sharply defined gender roles.
UNESCO states, "Sport is a powerful vehicle for social inclusion, gender equality, and youth empowerment, with benefits that are felt far beyond the stadium." Nevertheless, we are still far from reaching the stage where women play sports simply because they enjoy it. Sports remained restricted to women in most societies, and it took a long struggle for them to achieve their present status in this field, and it is still not equal to that of men. Their participation continues to be very low compared to that of men in both forms of sports – organised and unorganised. Talking about this discrimination in her book, Homa Hoodfar says: "Sport is a social institution and reflects the values and injustices of a given society." This could be noticed in women's struggles to participate in the Olympics, the establishment of the Women's Tennis Association, or even gaining entry into school athletic programs. Furthermore, one can see the efforts of German female gymnasts to represent themselves on equal terms by taking a stand against sexualisation in gymnastics by wearing full-body suits.
Women's participation in sports is regulated in Indian society by various gender norms. Girls are considered to be the 'honour' of the family, and to maintain this their bodies are presented as objects of prestige and safeguarded from any harm. To preserve their 'modesty', girls are required to wear certain clothing. For instance, in the state of Haryana and Uttar Pradesh, the Khap Panchayat bars girls from wearing jeans, carrying mobile phones, and so on. Moreover, women's mobility always remains under constant surveillance by society. Such kinds of gendered social restrictions impede women's accessibility to sports grounds. Even in formal sports, there are several challenges such as unequal pay structure, access to training facilities, and so on. Currently, sport is not just limited to leisure activity; more and more people are choosing sports as a profession worldwide. However, research conducted by the BBC on attitudes towards women's sports, sportswomen and women in India in 2020 underlines the gendered character of sports in Indian society. According to a summary of this research, "37% of respondents said female athletes are not feminine enough, and 38% said sports featuring women are not as entertaining as sports featuring men". Also, "a third of the Indians surveyed believed that sportswomen are in fact not as good as sportsmen." People mostly compare the women players in different sports to their male counterparts and expect that they should play like them instead of vice-versa. For example, in football, people expect women players should bend the ball like David Beckham, and not that men players should dribble like Marta Vieira da Silva. But why should such comparisons be made? After all, each of us is unique and has different capacities and capabilities, so why are such norms used to compare female and male players? Further, patriarchal ideology reflects in the way the public perceives sports and receives biased sports content through the media. As Jennifer Hargreaves and Eric Anderson addressed in their book, within this ideology males are considered fit to participate in more energetic and aggressive forms of physical activities than females. Further, they emphasised that players with non-normative sexual orientations face discrimination and marginalisation due to homophobia in sports.
Playgrounds are one of the most essential and basic components of sports infrastructure. These places could be utilised not only to practice sports but also to attain mental strength, entertainment, physical health, and so on. Playgrounds can serve as more freeing and egalitarian spaces for different ethnicities, classes, castes, and genders. However, similar to many other public spaces, playgrounds in Indian cities are primarily accessible to men, and they have not been planned and designed in a way that can enhance their accessibility for women. Because of concerns related to safety and wellbeing, such as fear of sexual harassment, women hesitate to visit these places. In Shilpa Phadke's words, women are mostly expected to use public spaces "in rational, goal-oriented, purposeful ways, not for irrational pleasure-seeking."
The case of India's women's Under-17 team for FIFA 2022 offers a slightly different perspective. Seven tribal girls from remote pockets of Jharkhand, including the captain of the team, Astam Oraon, participated in this competition. Unlike in cities, within these tribal pockets, the presence of women in open spaces for sports is not considered taboo. Astam's parents work as daily wage labourers and always wanted her to progress in football. Due to the absence of a playground fit to play football in her village, she used to play in open public spaces. This scenario is quite different in cities like Jamshedpur or Bokaro, where despite having many open spaces and sports facilities, the participation of women in such competitions remains limited. It is primarily the social control practised within these cities that restricts women's mobility in these spaces. In this context, the coach of India's U-17 women's team said that there is an urgent need for the improvement of sports infrastructure to develop women's football in the country.
Sport has an emancipatory and transformative role to play in the lives of women, bringing about positive changes. Women are always told to be careful about everything, to behave in a certain way, and they are conditioned to follow certain gender roles in society. Sport, by its very nature, contains the potential to challenge such gender constructions and power relations embedded in our social structures. Coming out and playing in an open space is a liberating experience for women. This has been brilliantly captured in the documentary Under the Open Sky where one of the players said: "You score one goal and all the fear, caution and concern just disappear. All your focus is on kicking the ball". Several works (for example, the article by Shweta Bankar and others, Martha Brady's essay, and the above-mentioned documentary) show the impact of sports-based programs and initiatives. Once women start to play, it enhances their agency to challenge mobility restrictions, to negotiate free movement and visibility in public spaces – all of which are always constrained by discriminatory norms. When they express their right to play in open public spaces and reclaim them, women challenge the established gendered practices of society.
Cover Image: Photo by Aaron Burden on Unsplash