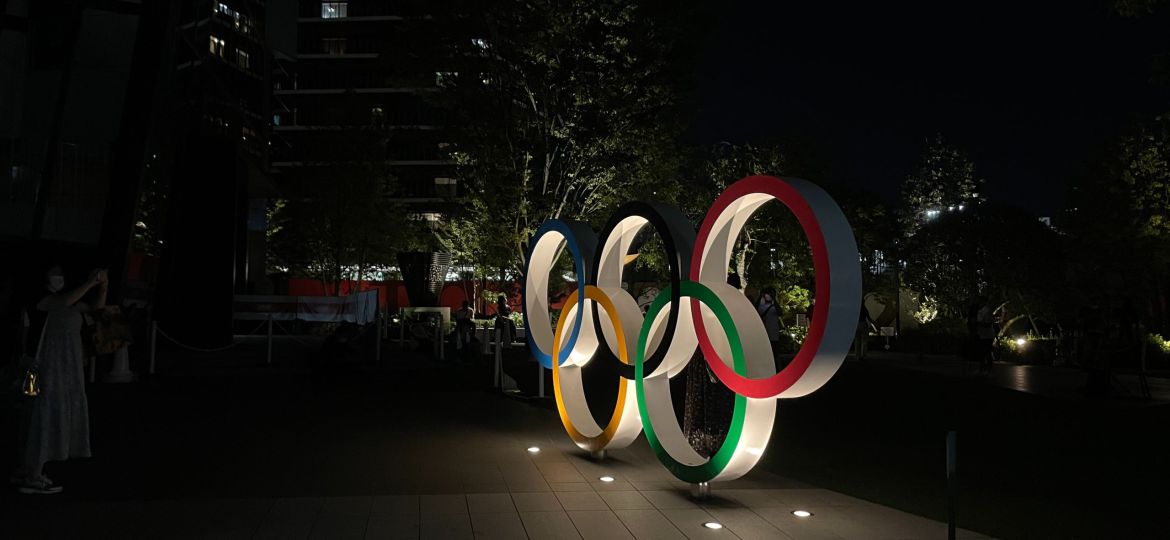 This article is based on a working book chapter about sport and gender. All research and conclusions in this article are based on the author's master's thesis completed at the Geneva Graduate Institute in 2021.
The International Olympic Committee (the IOC) and the Olympic movement[1] have been given a great deal of power and influence within the international sport system simply for having revived the Games and the rich cultural traditions that come with organising and hosting the Olympic Games (Chappelet & Kubler-Mabbott, 2008). The spotlight that the world's biggest sporting event (arguably) has along with the inherent gender and sexuality bias in sport come together in how sportspersons and athletes are both perceived and perceive themselves in mainstream and social media. A major focus of all journalistic articles written on sport, irrespective of whether it is men's or women's sport, is how athletes present themselves in their chosen sport – whether through their bodies' performance or how they engage themselves within society (families, partners, etc) (Carter et al., 2015). Sport perpetuates gender stereotypes by enforcing the gender binary. Joan Scott (1986) links this enforcement of the gender binary in society to the need to maintain a heterosexual identity. Through the interviews I conducted for my master's thesis, one common thread that emerged was the pressure on athletes to conform to societal ideals of masculinity and femininity that then hindered them from expressing their sexual identity.
Danielle Warby, a journalist from Australia, highlights, in her piece on homophobia in sport, the double standards that exist in both men's and women's sports. Female athletes are perceived to find it easier to 'come out' publicly with their sexuality, but both male and female athletes have to battle gender stereotypes which are often mixed with assumptions about their sexual identities (Warby, 2017). Warby's article on how openly out female athletes often face homophobic attacks online indicates the unsafe space that sport has been when it comes to protection of LGBTQ+ people. The expression of their sexuality makes these female athletes seem at odds with the construct of femininity forced upon them by society in sport (Wright & Clarke, 1999). This is also one of the main reason for the rampant transphobia that is currently pervading sport, also seen through the recent spate of anti-trans rulings and bans across athletics, rugby and swimming.
The irony in this scenario cannot be ignored – while the gender binary was created to provide a 'fair' competitive atmosphere in sport, it is also the very reason for the reinforcement of gender stereotypes that continue to exacerbate such problems of expression of gender and sexuality. Women were allowed to participate in the second modern Olympics in 1900, but it was a reluctant Baron Pierre de Coubertin (the architect of the modern Olympic Games) who conceded the need for female representation (Young & Wamsley, 2007). Current attitudes towards LGBTQ+ rights in sport, especially transgender and intersex rights, is severely hampering the fight for inclusivity and diversity in sport. Transgender rights are facing rollbacks outside of sport as well, making it divisive and polarising for an organisation like the IOC to make any intervention to support transgender athletes (Gevisser, 2020).
The introduction of the concept of 'Pride House' in the 2010 Vancouver Winter Olympic Games in Canada can be considered as the first step towards creating an inclusive and safe atmosphere to discuss and advocate for LGBTQ+ rights in sport (Mitsui, 2010). Several changes followed the introduction of the first Pride House – the protection of sexual orientation from discrimination and the anti-gay discriminatory law introduced by Russia before Sochi 2014 (Gibson & Walker, 2014).
From 2010 onwards, an important discussion started about LGBTQ+ rights in sport – from gender testing policies by the IOC to creating open and safe spaces for athletes to be comfortable in their own sexual identities (Sykes, 2017). One of the biggest commitments made was the amendment to Principle 6 of the Olympic Charter to include 'sexual orientation' as one of the areas against which discrimination will not be tolerated (Committee, 2020).
In an article for The Conversation ahead of the Pyeongchang Winter Olympics in 2018, the authors (Parry, Kavanaugh and Storr) highlight that for most athletes, they may be unable to openly express their LGBTQ+ identity because of fear of retaliation from their respective governments and countries, where even being an ally of the LGBTQ+ community is illegal (Parry et al., 2018). The UN Human Rights Council has produced documents that called for protection of the rights of LGBTQ+ people under the framework of human rights (Council, 2019). This indicates a larger recognition of LGBTQ+ rights as human rights and its denial as a human rights abuse.
In 2021, the IOC released the 'IOC Framework on Fairness, Inclusion and Non-Discrimination on the Basis of Gender Identity and Sex Variations' after a two-year consultation with stakeholders, including athletes, to ensure fair and equitable participation for all athletes on the basis of the Olympic Charter. The statement released also specified that the focus of the framework is on ensuring fairness in women's sport at the high level. The IOC acknowledges that it cannot be responsible for determining eligibility criteria for sport across associations and countries. It further indicates that it will not take sides in the debate on gender categories and their validity in sport. In a 10-slide presentation, the IOC lays out its commitment to the protection of female athletes from undue discrimination and a promise to refrain from policing the bodies of athletes. However, as seen earlier with the outright bans on transgender athletes in separate sports, this measure can be seen as the IOC absolving itself of taking charge of the fight for inclusive rights of LGBTQ+ people in sport – by allowing individual international sport organisations to determine their own eligibility criteria.
The question then arises whether sport can even sustain the inclusion of LGBTQ+ rights. Is it not enough that countries are slowly moving towards a more inclusive space for queer communities and people on their own? Besnier, Brownwell and Carter (2018) observe that sport and its very nature calls for the intersection of minority rights as well as a push towards a more inclusive society, however much the foundation of sport and its strict binary nature seems to fight against that inclusion. Furthermore, despite all its deficiencies and faults, sport, at the very root of it, is something that unites the world, especially mega-sporting events like the Olympic Games, which are occasions where nearly all the nations of the world are on a (relatively) equal stage and can display their sporting prowess, somehow linked to their competency as a nation (Giulianotti et al., 2021).
David Ruffolo (2016), a queer scholar, outlines the idea of a post-queer world emerging in society where 'normal' is rejected and all possibilities of expression and performance are accepted. In Post-olympism? Questioning Sport in the Twenty-first Century (2018), John Bale and Mette Krogh Christensen express a similar idea when writing about the international sport system; sport will start to move away from the gender binary and allow for participation solely based on merit.
Until that happens, if more effective integration of LGBTQ+ rights in sport needs to occur, surpassing the political preferences of member nations and the inherent gender restrictions in sport, a clearer understanding of LGBTQ+ rights is needed. This can be achieved through the education of those in decision-making roles and the representation of those communities that will be affected in decision-making and leadership roles. Furthermore, organisations like the IOC and its partners also need to conduct more research before deciding upon policies that significantly impact the lives of athletes who are just aiming for a chance to participate.
References
Bale, J., & Christensen, M. K. (2004). Post-olympism? Questioning Sport in the Twenty-first Century. Berg.
Besnier, N., Brownwell, S., & Carter, T. F. (2018). The Anthropology of Sport: Bodies, Borders and Biopolitics. University of California Press.
Carter, J., Casanova, E., & Maume, D. J. (2015). Gendering Olympians: Olympic Media Guide Profiles of Men and Women Athletes. Sociology of Sport, 312–331.
Chappelet, J.-L., & Kubler-Mabbott, B. (2008). The International Olympic Committee and the Olympic System. Routledge.
Chen, D. W. (2021, October 28). Transgender Athletes Face Bans From Girls' Sports in 10 U.S. States. The New York Times. https://www.nytimes.com/article/transgender-athlete-ban.html
Committee, I. O. (2020). Olympic Charter. https://stillmed.olympic.org/media/Document%20Library/OlympicOrg/General/EN-Olympic-Charter.pdf
Council, H. R. (2019). Elimination of discrimination against women and girls in sport.
Gevisser, M. (2020). The front line of the new gender wars. https://www.ft.com/content/003c71d6-b55c-11ea-8ecb-0994e384dffe
Gibson, O., & Walker, S. (2014). Olympians urge Russia to reconsider 'gay propaganda' laws. https://www.theguardian.com/sport/2014/jan/30/olympic-athletes-russia-repeal-anti-gay-laws
Giulianotti, R., Collison, H., & Darnell, S. (2021). Volunteers in the sport for development and peace sector: Antinomies, liminality, and structural relations. Sport, Education and Society, 26(9), 952–965. https://doi.org/10.1080/13573322.2021.1901683
Hoffman, J. (2021, November 16). Groundbreaking IOC Framework Centers Inclusion and Non-Discrimination. Athlete Ally. https://www.athleteally.org/ioc-framework-inclusion-andnondiscrimination/
Ingle, S. (2020). World Rugby bans trans women from elite women's game due to injury risks. The Guardian. https://www.theguardian.com/sport/2020/oct/09/world-rugby-bans-trans-women-from-elite-womens-game-due-to-injury-risks
Mitsui, E. (2010). Pride House: Safe haven at the Games. CBC. https://www.cbc.ca/sports/2.722/pride-house-safe-haven-at-the-games-1.930567
Parry, K., Kavanaugh, E., & Storr, R. (2018). Why sport hasn't made much progress on LGBTI+ rights since the Sochi Olympics. The Conversation. https://theconversation.com/why-sport-hasnt-made-much-progress-on-lgbti-rights-since-the-sochi-olympics-91091
Ruffolo, D. V. (2009). Post-Queer Politics. Ashgate Publishing.
Scott, J. (1986). Gender: A Useful Category of Historical Analysis. American Historical Review, 91(5), 1053–1075.
Sykes, H. (2017). The Sexual and Gender Politics of Sport Mega-Events: Roving Colonialism. Oxon.
Warby, D. (2014). Homophobia in sport and why it's different for women. Danielle Warby. http://daniellewarby.com/homophobia-in-sport-and-why-its-different-for-women/
Warby, D. (2017). Women in Sport: 'Out on Instagram: Are elite sportswomen changing what coming out looks like?' The Lifted Brow. https://www.theliftedbrow.com/liftedbrow/women-in-sport-out-on-instagram-are-elite
Wright, J., & Clarke, G. (1999). SPORT, THE MEDIA AND THE CONSTRUCTION OF COMPULSORY HETEROSEXUALITY: A Case Study of Women's Rugby Union. International Review for the Sociology of Sport, 34(3), 227–243. https://doi.org/10.1177/101269099034003001
Young, K., & Wamsley, K. B. (2007). Global Olympics—Historical and Sociological Studies of the Modern Games. Emerald Publishing.
---
[1] "The goal of the Olympic Movement is to contribute to building a peaceful and better world by educating youth through sport practised in accordance with Olympism and its values." (Olympic Charter, Chapter 1, Rule 1.1).
Cover Image: Photo by Shinnosuke Ando on Unsplash