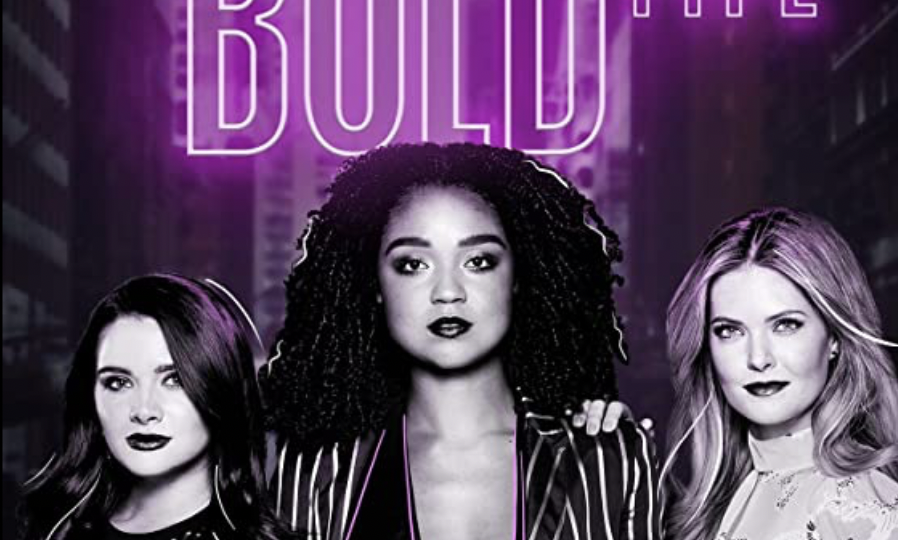 One of the themes for International Women's Day this year was #ChooseToChallenge and my organisation, Red Dot Foundation/Safecity, used it to host several events to discuss unconscious bias, harmful stereotypes, and violence against women and girls. These conversations are amplified in the month of March because of events like International Women's Day, and sometimes it can be frustrating to note that throughout the rest of the year, society often normalises bigotry, misogyny, sexism, and violence. 
This normalisation is partly because of the lack of education and the consequent widespread ignorance about the ramifications of these issues. And it is also partly because of the silence around these issues due to a lack of safe spaces to talk about them. I was reminded of the role all of this plays in creating a culture where bigotry, misogyny and sexism are normalised when I binge-watched the Netflix series The Bold Type. It follows the lives of three millennial women working for a fictional glossy magazine named Scarlet.
The three women are Jane Sloan, a newly-promoted writer; Sutton Brady, an assistant who later gets promoted to the position of a fashion stylist; and Kat Edison, who is the magazine's social media head and an 'influencer'. These women become best friends at work and depend on each other to navigate the challenges of life circumstances. The fashion closet in the office is their 'safe space' and it is mostly here, where, throughout the series, each of them exposes their vulnerability in their quest to explore their sexuality as well as live to their potential.
The series starts off with Jane being assigned to write an article on "the best orgasm ever". She struggles with this as she has personally until then never had an orgasm herself. Admitting to never having had an orgasm is a huge step for Jane especially as she works for a magazine that discusses sex. Writing the article takes her on a journey of discovering her body, her sexuality, and what brings her pleasure. Not surprising, as research suggests that about 75 percent of all women never reach orgasm from intercourse alone – that is without the extra help of sex toys, hands or tongue. And 10 to 15 percent never climax under any circumstances.
 In the course of the series, Jane finds her voice and writes award-winning articles on the #MeToo movement, highlighting stories of survivors and taking down powerful people like an acclaimed woman photographer who had been physically and emotionally harming younger models. Her writing is instrumental in nudging Scarlet to change its policies on inclusivity, diversity, and working with underage models.
Jane likes to be "in control" of her life, constantly makes lists, and feels compelled to tell the truth. She also claims to want to know the truth even if it is hurtful to her. Her mother passed away from breast cancer and that has made her insecure about herself and in relationships. She is reluctant to undergo medical tests to find out if she carries the gene for cancer. Ultimately, with the support of her friends, she undergoes the tests and finds out that she carries the BRCA1 gene which means she must think about cancer-preventive measures and health-maintenance protocols. First, she decides to freeze her ova and we are introduced to the world of fertility treatments and the preparations that go into oocyte cryopreservation. She also decides to undergo a double mastectomy as a preventive step and shares her emotional insecurities with her friends. After her mastectomy and breast reconstruction surgeries, she does not feel like herself and it takes a few months for her to recover physically and emotionally. These episodes of the series are revealing and insightful as many women go through similar experiences which involve mood swings, emotional insecurity and loss of self esteem, yet they do not feel able to speak about it or seek help from family and friends.
During this time, it is her friends and her partner, Ryan, who support her unconditionally. Ryan, who is an author, accepts her as she is. Unfortunately, he has a one-night-stand whilst on a book tour and when he tells Jane, she finds it hard to accept what he did and trust him. He also does not tell her the entire story and she, being an investigative journalist, finally gets him to admit to the truth. By then, a trust deficit has been created between them and they break off their relationship.
The second character, Sutton, works really hard as an assistant for Oliver who is the head of design at the magazine. Sutton has a flair for fashion, and eventually is promoted to be a Fashion Stylist. She brings out the best in people by making them feel comfortable in the clothes she picks for them. She is in a relationship with a board member, Richard Hunter, but they need to keep this quiet as the company's policy at the time does not permit workplace romance. However, the policy eventually changes, allowing them to continue their relationship openly. Sutton does not let her relationship influence her work or afford her any undue privileges, and instead chooses to rely on hard work. She was raised in Pennsylvania by a single mother who has an alcohol addiction and was never available for Sutton. This made Sutton an extremely independent woman who finds it hard to accept gifts from her partner. She wants to be in control of her life and does not want to wait around for a man to fulfil her needs. She is very career-oriented and Richard is extremely supportive of her choices even though he moves to San Francisco to start a new business. Their relationship is rock-solid until the end when it falls apart after Sutton's unexpected pregnancy ends in a miscarriage and she declares that she never wants to have children. Richard, who is 14 years older than her, wants children and chooses to leave rather than stay as he believes that he has compromised and adjusted a lot in the relationship and that it was her turn to do the same.
The third character, Kat, is very interesting. She is a biracial character who starts off as heterosexual at the beginning of the series and later falls in love with a Muslim woman Adena El Amin, who is a photographer. She has no fear in declaring her sexuality and others find it inspiring. Yet, she finds it hard to come to terms with her racial identity when it is suggested that her bio read, "Scarlet's first Black department head". She does not like labels but then realises that she has many facets to her identity. She learns to accept her biracial heritage, her bisexuality, and finds her political voice. Though she is privileged, she is very conscious of social issues, wants to challenge the system, make a difference, and thus, decides to run for office as a Councillor. She loses the election by a wafer-thin margin but continues to use her platform on social media to amplify marginalised voices and highlight issues like low-cost housing, diversity and inclusion in hiring and in the voices featured in the magazine. She goes against a board decision to run a feature on 'Conversion Therapy' and ends up getting fired.
Throughout the series, as the lives of these three characters unfold, several uncomfortable topics are discussed in a way that is relatable. None of these characters is perfect but in their imperfections we can learn more about body positivity, gender sensitivity, privilege, consent, unconscious and implicit bias, sexuality, masculinity, their intersections with class, religion, race, age, and more. The world we live in is constantly evolving and most of the time we assume that everyone is on the same page as us, which is not true. In this microcosm of society at the office of Scarlet, everyone is learning from each other's life experiences and evolving. Internal policies and procedures change, relationships evolve, and, in many cases, differences are accepted. For example, Richard loves Sutton's independence but when she is honest with him about not moving to San Francisco, he almost does not marry her. It is the head of the magazine, Jacqueline Carlyle, who reminds him that he should appreciate that Sutton shared her thoughts and feelings with him openly and that he could accept them rather than have had her lie about them and keep them bottled up, letting the resentment build over a period of time. But in the final episode she advises him to choose which one was more important – being with Sutton or wanting a baby. Similarly, Jane wants to be with Ryan but she finds it difficult to trust him and in her most vulnerable moments she chooses her friends over him. And Kat in her most vulnerable moments, chooses to power through and face the unknown rather than live in fear.
There were so many different scenarios presented in the series which truly reflect life. But what I appreciated most was the characters' ability to deconstruct some of these topics, have a heartfelt conversation, reach out for help and understanding, and work through their own dilemmas. Having access to a support group, in this case, a group of best friends was very helpful as sometimes there just does not seem to be any hope, and life can seem overwhelming. In my own experience with our work at Safecity, most people do not talk about these experiences nor have a community to reach out to, to clarify their doubts. So having more of these conversations is urgent and critical to challenge everyday sexism, misogyny and violence. The kinds of conversations like the ones in The Bold Type are vital to keeping an open mind and to creating safe spaces where we can express and navigate our own insecurities.
Cover Image: IMDB