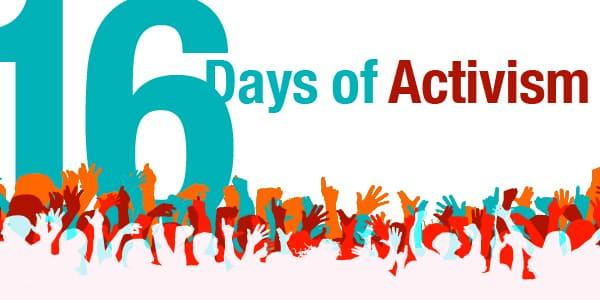 "If you cannot see her, you cannot be her"
This phrase came up several times over the last week when I attended an international women's conference. The theme was Open Minds, and during the various panels, performances and talks, we were challenged to confront our unconscious biases, which exist in many forms and shapes. We were also encouraged to take inspiration from the many accomplished women amidst us on how to overcome these biases and achieve our potential.
However, I was constantly reminded of how so many women and girls around the world suffer violence in their everyday lives. Being at this conference was a privilege and I felt a great sense of responsibility to continue to find solutions to ending violence against women and girls just so that they could live and be their best selves.
Just being a woman seems to be a threat in many parts of the world. In South Africa a woman is murdered every three hours and many are assaulted and raped before their death. The government has just declared femicide a national crisis. A UN report claims that in 2017, 50,000 women were killed worldwide by intimate partners. In India, Uttarakhand issued a red alert because not a single girl child was born amongst the 216 births in the three-month period of April to June 2019.
When I did a search on Google using the words "rape and assault in India", I got a series of references to different incidents from various parts of the country. Today my results revealed the Noida gang rape, gang rape of a homemaker in Chennai, a cab driver arrested for Panchasayar rape in Kolkata amongst others. This is not unusual as in the course of my work on ending violence against women I have done such searches often, and I am always shocked at the number of incidents that come up.
Every year we participate in an international campaign known as "The 16 Days Campaign" which runs from 25 November (International Day for the Elimination of Violence against Women) to 10 December (Human Rights Day). It is an organising strategy by individuals and organisations around the world to call for the prevention and elimination of violence against women and girls.
This campaign is important, as gender-based violence is a global pandemic which is highly under-reported. And when it is reported, it is rarely treated with the same importance as another crime, like, for example, murder. In fact, it is probably the only crime, where the victim or survivor has to prove their innocence while the perpetrator often gets away scotfree.
Part of the reason for this is that women and girls are often treated as secondary members of society where their role is seen as procreating, nurturing, and familial, and not necessarily as being the provider and the leader. This is further compounded by gender stereotypes that reinforce these roles, making it harder for women to speak up, take action, and seek justice. It is a cycle of insecurity that perpetuates women and girls being silenced, discriminated against and restrained from participating fully in society and the economy.
By design, workplaces, transportation, cities and other infrastructure are all designed to benefit men and keep women out. The numbers tell their own story. In the 2019 general elections, less than 10% of the candidates were women whilst corporate India is still struggling to increase the female leadership at the top from 3%. The formal participation of women in the labour force has dropped to 26%.
All of this is inextricably inter-linked. "If you don't see her, you cannot be her". It does not matter if we have legislation professing equality and safety on all fronts if the same is not practically implemented. We do have a serious problem in achieving gender equality if we cannot allow women to live and be.
Therefore, during the 16 Days of Activism, and beyond, each one of us to would do well to have these conversations with our male colleagues and family members. Help them understand their unconscious biases and encourage them to do small things to make the change. Just like many of us are making efforts to reduce our carbon footprint and live sustainably we can endeavour to accord the same importance to achieving gender equality. How might we do this?
We could with our families and work our way to the workplace. India does not have a shortage of legislation. We can familiarise ourselves with each of the articles in our Constitution and the various legislations that recognise our human rights to live and work equally, freely and safely. We can be mindful about our thoughts, words and deeds which may promote biases and stereotypes that harm and exclude. We can actively create strategies to be better interveners to end discrimination and violence.
I hope it is not before too long before when we do not need a campaign like the 16 Days of Activism and we have enough role models for every girl and woman to achieve her potential.
Cover Image: 16 Days