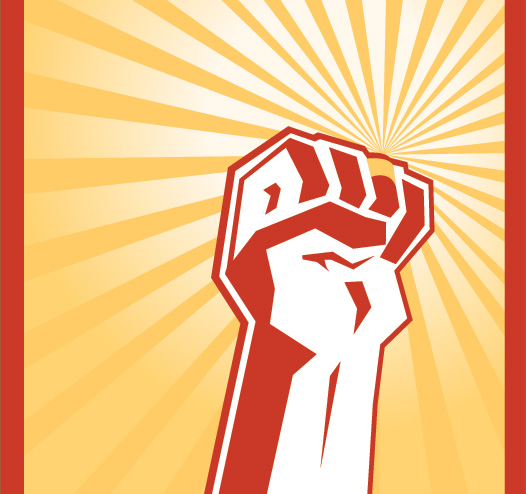 Art has the potential of reaching out to wide and diverse audiences and speaks to them in different ways. Therein lies its beauty, making it also a very powerful mode for activism in these times. In this issue of our blog, we have art ranging from cartoons to dance to poetry to video installations.
Art can express rage in the form of street graffiti. It can bring cultures together through cinema and music. A cartoon can subtly critique the atrocities of a government, and a poetry performance can delve deep into the pain experienced by gender queer people in a patriarchal, discriminatory society. Art is a medium that connects people and can bring them together to stand up for a cause. It has the power to change and transform.
Maya Krishna Rao, in her usual powerful style, evokes the transformatory power of art and muses about its 'activising' potential in Issue in Focus, in a piece written rather like a sequence of dance moves itself.
Sheema Kermani, talks about what makes her dance against intolerance in Pakistan, her feminist activism and how dance is a vehicle for it, and the risks and joys of this work in the Voices section. Photographer Sunil Gupta in a conversation with Manak Matiyani for our Interview section reflects on his journey of becoming who he is, his life and times in Montreal, New York, London and New Delhi, and the politics of being an activist/artist.
The Voices section also features poetry by Lean Deleon.
The Hindi Section has an article by Dipika Srivastava based on excerpts from Balbir Krishan's conversation with Ankit Gupta exploring the intersections between art, disability and sexuality. Both Sunil Gupta and Balbir Krishan emphasise creating art sans any labels; art cannot be limited or stifled or put into a box. Much like sexuality.
Art has the power to transcend cultures, times and boundaries and connect with the soul. And, of course, to heal, as Arpita Bohra tells us of her experience with dance movement therapy in the I Column.
This month's review section has two articles. Because art speaks differently to different people, it's use in campaigns needs to be thought through carefully else it can have often unintended effects as Shweta Krishnan shows in her review of the Abused Goddesses campaign. Also in this section, is Pattie Gonsalves' review of recent art and activism projects in India showing us how art is being used today to make a point.
Our visual section is  packed with  cartoons by Liz Hilton in the Brushstrokes section, videos by Breakthrough and photographs from Vani Subramanian's mixed media installation – OPA|CITY: Gender. Space. Intersections in the Gallery.
We have a new collection of intriguing and fascinating facts, interesting linkages between food, art and activism along with updates from the dynamic technological world in the FAQs, The Food Corner and The Tech Corner respectively. Check out the blog roll section on the 15th of the month to read articles sourced from other blogs as well as new content.
We would love to hear from you about any art and activism campaigns that have touched you or inspired you – and of course, on what you think of this issue of In Plainspeak!
Pic Source: Creative Commons