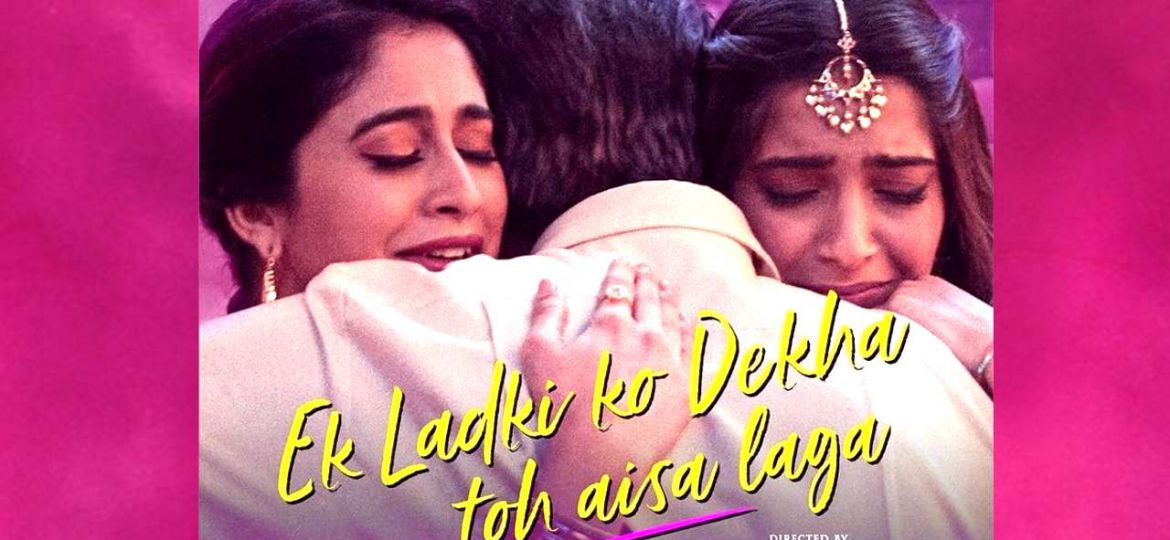 In the 1971 Bollywood film Guddi, Kusum declines Navin's marriage proposal, saying her heart is already pledged to superstar actor Dharmendra. Citing Mirabai's love for Krishna, which allowed Mirabai to eschew a domestic existence and channel her desire toward a super-human figure, Kusum insists that she too can remain betrothed to an ideal and thus renounce the worldly claims of a real-life marriage. Marriage would distract her from her commitment, in spirit if not in body, to her true love, Dharmendra.
Kusum is a superfan – obsessed with films, she lives in a world of dreams where Dharmendra reigns supreme. She can't focus on her studies, her family life, and certainly not plans for her marriage – worldly rituals that script entry into proper domestic womanhood. Instead, she spends her days watching films, looking at film magazines and fantasizing about her true beloved. Her fandom and her refusal of marriage are thus inextricably linked.
People looking for queer plots in Bollywood are sometimes disappointed, as the focus on marriage in many films seems to suggest that Bollywood is a conservative genre invested in sanctifying reproductive heteronormativity – i.e. heterosexual partnerships that can reproduce the patriarchal line by having children. Only recently have we seen Bollywood romances that feature same-sex relationships, in Ek Ladki Ko Dekha Toh Aisa Laga from 2019 and Shubh Mangal Zyaada Saavdhanin 2020. The recent dates of these two films suggest that Bollywood is late to the project of representing queer desire.
But maybe that disappointment comes not from Bollywood itself, but from audiences looking in the wrong places. As Ruth Vanita and Saleem Kidwai[1] have written in their far-ranging work excavating queer cultures from pre-colonial Indian texts, queerness might be found in same-sex relationships, but it might also be found in other places where boundaries are crossed, selves are not stable and fixed, and where alternatives to socially-sanctioned, heterosexual marriage are found. Thus practices like celibacy and marriage to gods or other non-human figures – practices that are generally thought of as repressive rather than queer – might in fact be expressions of queer desires that can find no other social outlet. Moreover, in blurring the lines between human and non-human, the sacred and the secular, and the human and the divine, these practices might offer new imaginings of selfhood beyond those that serve national or patriarchal interests and thus present subversive alternatives for self-imagining.
Vanita and Kidwai's provocations allow us to interpret Kusum's desire in Guddi as queer, even though the union she imagines between herself and Dharmendra is a heterosexual one. It is queer because it is born of uncontrolled desire and refuses the social constructs that would render it impossible/illegible; it will not result in a wedding or offspring, and thus stands outside the heteronormative nationalist imaginary for what counts as a successful romance. The fact that it is based in intense fandom – in the other-wordly obsession with the cinematic – suggests that there is something about fandom itself that is always potentially queer.
Indeed, in many cases when Bollywood films represent fans, they unsettle, and even at times refuse, the marriage plot. In Main Madhuri Dixit Banna Chahti Hoon, Chutki can think about little else than cinema. Her parents are discomfited by her obsession with films; although they never articulate it, it feels unseemly – excessive to the more domestic expectations they have for her life. Chutki describes the visceral desire unleashed when she watches films in terms that replicate this excess: "Jab gaane sunti hoon na, pata nahin kuch… hone lagta hai, kuch… aisa kuch current-sa daudne lagta hai, badan mein" ("When I listen to songs, I don't know… something… something happens to me… it feels like a current is running through my body") – language that could well be used to describe the electric current of sexual desire. When she finally gets the opportunity to move to Mumbai to try her luck at becoming a star, the only way her parents will let her go is if she gets married, but for Chutki, marriage will only distract from her ambitions. Again, the way fandom is opposed to marriage suggests something sexually subversive about fandom.
We see a similar story of an "unmarriageable" fan in Aiyyaa: Meenakshi is obsessed with Bollywood cinema, the walls of her room are covered floor to ceiling in posters, and she spends her days by herself, recreating various song-and-dance sequences from classic films like Tezaab, Chaalbaaz and Mr. India. Her family keeps trying to set her up, but Meenakshi's Bollywood aesthetic means that no normal man excites her. Her desires exceed the social institution of marriage. In Om Shanti Om as well, what begins as a love story turns into a story of fandom and faith in the cinematic itself, and thus the love between Om and Shanti is never requited in marriage. The film suggests that the ethereal love of the fan, like Mirabai's love for Krishna, is actually more sustaining than its worldly double.
Researchers have documented how Bollywood fandom is queered by campy and gender non-conforming performances in LGBTQ+ nightclubs and other queer spaces, where favourite costumes, gestures and dance moves are embodied as forms of self-making apart from the surveilling heteronormativity of family and the state. This circulation of memes, gestures, videos and images is a form of mediated fandom that allows for transgressive forms of sexuality to emerge and be celebrated. What I suggest is that these performances and circulations are not queering fandom as much as they are capturing a queerness already inherent in Bollywood fandom, a queerness that makes fandom already something potentially transgressive to the entire social order.
[1] Ruth Vanita and Saleem Kidwai (Eds.) Same-Sex Love in India: Readings from Literature and History. Palgrave Macmillan. 2001
Cover Image: Movie Poster