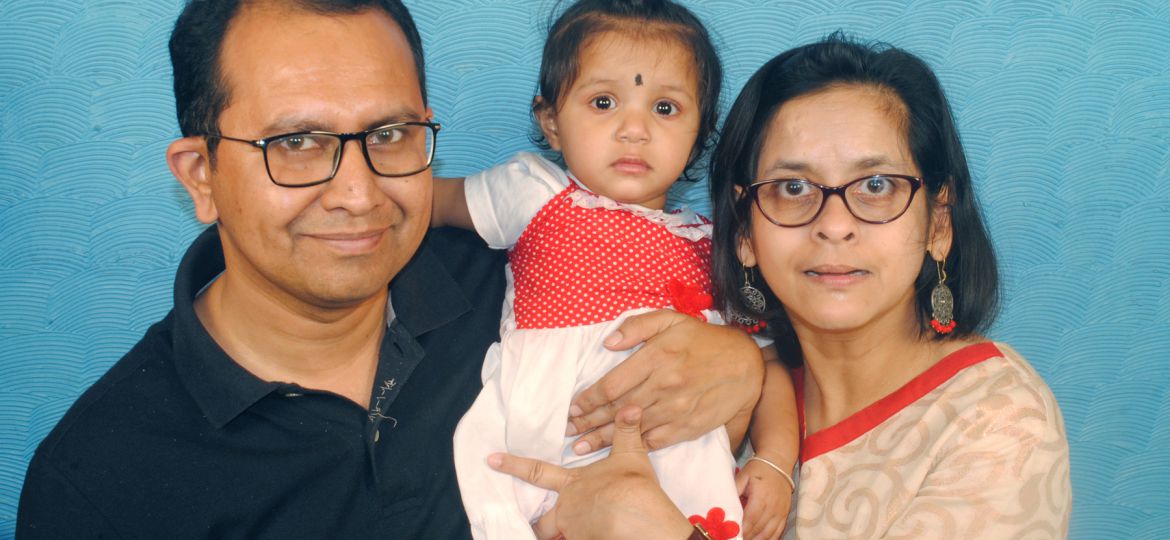 Jeeja Ghosh is a disability rights researcher and activist, feminist, parent, writer, scholar and trainer. She has acted on stage with the inclusive theatre group Katha Kalam, using theatre as a medium for advocacy and awareness on issues of inclusion and rights, as well as acted in the recent film, One Little Finger: Ability in Disability, which has won a number of international awards. Jeeja was born with cerebral palsy. Her lived experience of disability, and of standing up against discrimination and injustice, is at the core of her work and insights. She has worked with the Indian Institute of Cerebral Palsy as Head of Advocacy and Disability Studies, and been a program and project consultant for various other organisations including CREA, Save the Children and TARSHI. Jeeja is the recipient of multiple felicitations and awards, including the Shri N.D. Diwan Memorial Award for Outstanding Professional Services in Rehabilitation of Persons with Disabilities by the National Society for Equal Opportunities of the Handicapped (NASEOH), Mumbai, Role Model Award from the Office of the Disability Commissioner, Government of West Bengal, while a documentary film made on her life I'm Jeeja, won best film for social issues in the non-feature film category at the 64th National Film Awards, presented by the Directorate of Film Festivals, Government of India. Shikha Aleya interviews Jeeja about mobility across divides other than the physical. As Jeeja says, "My self-image and self-confidence is critical and the family, school, peers and neighbours play an important role in this process. This is true for every child. But more so for a child with disability."
Shikha Aleya: Jeeja, thank you for agreeing to be interviewed for this issue of In Plainspeak! To begin with, what do you feel are the most important aspects of mobility in connection with our relationships with ourselves and with others? What perspectives need to change in the common way of understanding relationships and sexuality, so that these spaces of human connection can be safe, inclusive and sexuality-affirming?
Jeeja Ghosh: I feel that the first step of connecting to others is learning to connect to oneself. It may seem like an abstract concept. The way I perceive myself will reflect on my interaction with the significant others in my surroundings. My self-image and self-confidence is critical and the family, school, peers and neighbours play an important role in this process. This is true for every child. But more so for a child with disability.
Shikha: Taking forward this thought, please recount a few personal stories and recollections of meeting, getting to know, and marrying, Bappaditya, your husband.
Jeeja: I am a person who has been in and out of relationships despite all social taboos associated with disability, sexuality and romantic relationships. In most cases the other partner had walked out of my life. Some chose to put the blame on me while there were others who were more honest in expressing their helplessness as their family would refuse to accept a "disabled daughter-in-law." In any case I faced rejection. By the time I was in my mid-twenties I felt pretty lonely as a majority of my friends were married by then and had set up their own families. There was a time I was kind of resigned to the fact that maybe I have to be without a companion for the rest of my life.
It was in the year 2008. I had already stepped into my late thirties by then. I joined Human Rights Law Network (HRLN) in their Kolkata office as the coordinator of their Disability Rights Initiative.  There was a man in his mid-thirties who worked there, a lawyer called Bappaditya. We soon became friends. He was going through a difficult phase in life with both his parents being almost bed-ridden. We were both perhaps lonely in our own ways. This attracted us to each other without our realising this. We used to walk to the bus stop together after work. No one formally proposed. It was kind of understood. We were quite sure of our feelings for one another. We crossed many hurdles together – such as changing jobs, and illness in the family.
Shikha: Please tell us about your experiences with parenting. In news reports, some of your experiences while seeking to adopt a child have been briefly described. Do please share some important aspects of adoption, and of being a new parent, including the obstacles and the support that you have encountered.
Jeeja: Bappaditya and I always cherished the dream of becoming parents. Initially, like most couples, we wanted to become biological parents. When it became clear that that was not a feasible option, we decided to adopt a child. I was always open to this idea and Bappa only required a little coaxing. We applied for adoption in 2016. The adoption of children has become a centralised process and therefore takes a long time to come to fruition. The long wait has the potential to make prospective adoptive parents become impatient and even lose hope. We were no exception.
In April 2018, we were intimated that we were on the list for adopting a baby girl aged about three months. The initial euphoria however gave way to a new nightmare. My disability, or rather my ability to be a mother and nurture a child, was questioned by the adoption agency, which was located in Ghasipur, a remote place in the Keonjhar district of Odisha. The District Child Protection Officer (DCPO), a postgraduate in psychology, in her capacity as the chair of the Child Welfare Committee, equated cerebral palsy with mental illness and voiced the apprehension that I could potentially turn violent and thus harm the child.
Cutting a long story short, we ultimately managed to get Hiya, our daughter, in foster care. After some more months of waiting, we were finally legally declared Hiya's parents. Parenthood is bound to have its own share of challenges and we are aware of that. But having Hiya with us has changed our lives. We do nurture our own dreams about her future. But my primary concern is to bring her up as a person who is upright in her decisions, able to take on challenges.
It's a delight to watch our little girl grow up. At one and a half, she is a playful and naughty child. Bappaditya is a very concerned father and tries to spend time with Hiya, but is often pressed for time. I travel quite frequently because of the nature of my work. Fortunately we have reliable home help and family support.
Shikha: On a different note, Jeeja, in 2012 you were traveling to a conference when the staff of the airline you were booked on discriminated against you and forced you to de-board the plane. You took the case to court and a PIL was filed. In 2016 the Supreme Court ruled in your favour. There are many issues involved here, particularly of equality, rights and mobility, of corporate and social cultures, of law and policy. Between then and now, in your observation, how much have things changed?
Jeeja: The Supreme court judgment is indeed a progressive judgment especially in the Indian context.  It would be wrong to say that nothing has changed. On my part at least I haven't had any further disturbing experience with the airlines as of now. However friends and colleagues in the disability sector have encountered sporadic harassment while travelling by air. The advantage now is that we have a judgment that can be cited. Another positive impact is the amendment of the DGCA guidelines to make it more friendly for persons with disability.
Shikha: Thank you for sharing those stories with us. Please tell us about Katha Kalam, the inclusive theatre group that you are involved with; how does this group practice inclusion?  What are some of the ways in which art and performance spaces, become – and promote – safe, sexuality-affirming and inclusive spaces in society?
Jeeja: Katha Kalam as an inclusive theatre group believes in creating peer support to promote inclusion. In my experience any form of performing art including theatre has in it the seeds that can break the barrier between ability and disability. In Katha Kalam we have children and adults with diverse abilities performing on an equal platform. Thus one person becomes the support system for another.
Performing arts provide ample spaces for self-expression which otherwise could have remained unexplored by a person irrespective of their ability or disability. It provides a safe space for exploration and expression, and also for experimentation and innovation.