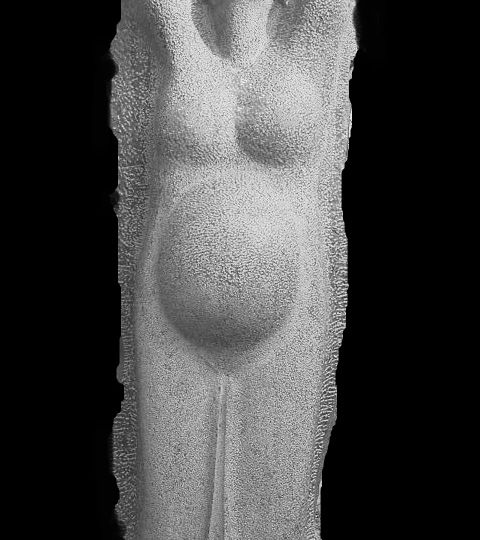 Do you love your eyes and hate your knees? Or do you sometimes wish your XXX were different? Replace XXX with any body part of your choice. We have all been there – griping, never satisfied, and never owning our own beauty. How do we perceive and evaluate our own bodies? What do we love? What do we loathe? And why?
The idea of the 'perfect' body has changed through history and has been different in different cultures and epochs. All sorts of bodies, shapes, sizes and colours have been embraced as well as detested. Today, consumerism and globalization are narrowing the idea of beauty into an illusion that no one can measure up to. But still, fortunately, we are not plasticine creatures to be moulded by the vagaries of the latest fads.
In the Issue in Focus, Bishaka Datta gives us an interesting and empowering viewpoint, based on reflections on two films, Breasts and Fat Girls, about what can shape body image and how we can reclaim our own power. Along similar lines, Pramada Menon, in an interview, talks about her inspiring work and life as well as her stand up performance 'Fat, Feminist and Free'. Pramada and Ekta Oza write about being the 'wrong size'– from two different ends of the spectrum – in the I Column. Independently conceived and developed, their articles intersect and play off each other, both ultimately asking, 'Who owns our bodies?'.
It is intriguing to see how our 'own' body seems to be affected and altered by external forces the most. In Voices, Parigya Sharma writes about her experience at a Turkish hamam that made her revel in her nudity and celebrate the idea of body positivity, shunning conventional ideas of morality and shame. Vikramaditya Sahai looks at the lived experiences of the non-normative body as an important category of analysis, rejecting the rigid binaries of resistance-subordination,  in the wake of the recent National Legal Services Authority v. Union of India & Ors verdict on the rights of the transgender community in India. On the same theme, we present to you an excerpt about Gazal's life from Nirantar's publication – Khulti Partein: Younikta aur Hum in the Hindi section.
The non-normative body has also been seen as the 'freak' body. Shweta Krishnan, reviews the representation (and the gaze that views it) of 'abnormality' in Freak Shows that dominated the colonial period and that continue to persist as a form of entertainment. Brushstrokes features Sakshi Bhatia's work on how bodies have been commodified in the name of entertainment.
We bring you a trailer of the latest video from the Killing Us Softly series by Challenging Media, highlighting the damaging stereotypes propagated by advertisements. Check out what Kate Winslet has to say in it…
Yes, there definitely is considerable pressure to look a certain way. But there is also a growing awareness and acceptance of one's self as well. 'Love yourself' has become an empowering mantra of sorts. Let's draw inspiration from the campaign 'Love Letter to the Body'. Yamini Deenadayalan, a co-creator of the campaign, shares excerpts from it in the Voices section and urges us to write a love letter to our bodies. Are you wondering what you would write to yours? Why not get started now?
Look out for the new content for our brand new widgets – The Food Corner, The Tech Corner, FAQs on the 10th of this month. And also check out the blog roll section on the 15th of the month to read articles sourced from other blogs.
We look forward to your feedback on the blog as well as your contributions to future editions.
The TARSHI Team
—
Image courtesy Anandgram, Gurgaon | A stone installation by Stephen Cox at Sanskriti Kendra, Anandagram.