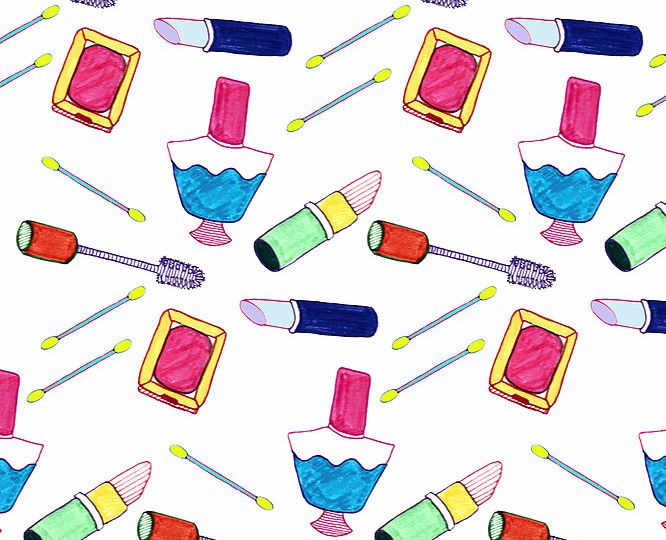 "I flipped through catalogues and wondered: What kind of dining set defines me as a person?"

– Narrator, 'Fight Club'
Throughout history, attire has been used to indicate and determine aspects of one's identity. Where perhaps attire traditionally demarcates community identity (one's tribe, religion, caste, class, etc.), it has in more recent times (along with other identifiable commodities) come to also be used to express, assert, assess, control and contest individual identity. How does sexuality come into play in matters of attire and identity? And how do they all relate to how we live and connect with each other?
Surabhi Srivastava and Kristin Francoeur write about the pocket – a seemingly trivial addition to everyday clothing, but one that has links to deep-rooted feminist issues of sexual agency, freedom of movement and sexism.
Edward Kannyo gives us an interesting overview of the evolution of clothing norms and regulations in various parts of Sub-Saharan Africa, and how they connect with political and social changes.
Two lovely poems add to our first issue this month: one by Tanya Sharma about walking out in your night-dress, and another by Damini Kulkarni about shopping for extra-large clothes.
Annie McCarthy recounts her sartorial story of the year she spent doing anthropological research in India trying to fit in but feeling ridiculously out of place.
Shikha Aleya reviews contemporary movies, music videos and ads to see what they're telling us about attire and sexuality. Brushstrokes features trans South Asian performance duo DarkMatter's Alok Vaid-Menon in some of the gender-transgressing outfits they sport as a tool for their activism on social media. And if you've ever wished you had the perfect bikini body, the Video Page of the month will show you just how to get one (hint: it's easy!).
Lekha Sharma's article, Vastron ki Salaakhein, features in the Hindi section.
Black humour's the new black in the Humour Corner with a comic from the Butch Stories series by Liz Rosema. Paul Shiakallis' portraits of the attitudes and cool outfits of the rocker chicks of Botswana are going to make you hunt for your own leather jacket. Some frequently asked questions about clothes and its many influences on and by sexuality have answers in our FAQ Corner compiled by TARSHI's volunteer, Shaifali Agrawal.
In the mid-month issue is Vani Viswanathan dazzled by the variety in outfits and oomph of women she secretly 'stalks' on Instagram, while Rashmi Gopi recounts her personal growth over the years and how it has brought about changes in her relationship to her clothes.
Shaifali Agrawal interviews fashion designer Purushu Arie on gender-neutral clothing and the radical politics behind his work. In Brushstrokes, Abhishek Chaudhary puts together a series of personal portraits embodying different characters, giving us glimpses of their fear, self-acceptance, longing and celebration.
Ramya Anand tells us the tale of a woman who slips in and out of roles in tandem with her wardrobe makeovers, masterfully controlling how the world perceives her. But what happens when we don't recognise that appearance is not the same as the real thing? This story of the woman who shifts shape through her outfits has been translated into Hindi by Shraddha Mahilkar.
The Blog Roll features articles curated from the Web: everything that's wrong with the costumes of the new Hindi movie Mohenjo Daro, and an investigation into why men have stopped wearing heels(!).
We return on the 1st of September with an issue on Migration and Sexuality.
Until then, happy reading!
The TARSHI Team
Like our newsletter's new 'attire'? Got something you'd like to tell us? Or do you wish to contribute to one of our September issues? Write to blogeditor@tarshi.net – we'd love to hear from you.
---
Cover image courtesy Gul