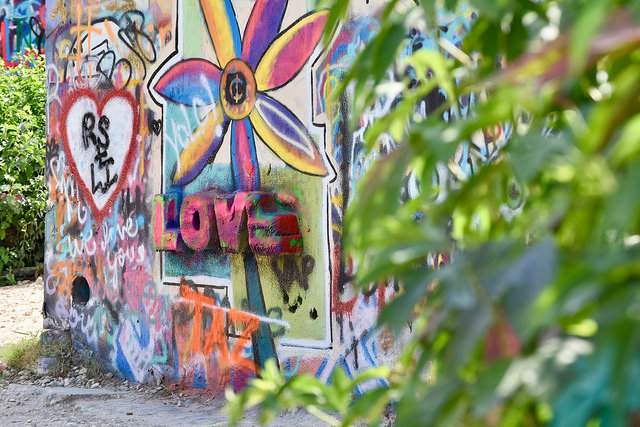 Happy New Year! Another lovely year awaits us with gifts, surprises and new adventures. There's a lot happening in the world today that impinges on the ways in which we can express our sexuality freely; there's an opening up as well as a clamping down when it comes to sexual freedoms. And so, a cross-cutting theme across all forthcoming issues in 2019 is going to be how we can expand safe, inclusive sexuality-affirming spaces.
To begin the year on a positive note, we have curated articles from older editions. We hope you will enjoy reading them again.
As a new year begins, almost all of us think about what we would like to do better and how we want to feel. And almost all of us want more of happy and positive experiences. Radhika Chandiramani's article provokes us to question whether we can experience wellbeing from a state of being self-centered or whether our wellbeing is tied to that of others. And Paromita Vohra, in an interview, talks about heterogeneity, survival, transgression, pleasure, what a sexual revolution really means, and what, if anything, has changed in the last twenty years in India in terms of sexuality. Change there has been, and Dr. Jai Ranjan Ram mulls over what he has had to unlearn and then learn from a 17-year-old client about sex, gender and sexuality. Vani Viswanathan gives us the lowdown on her secretive Instagram people-watching forays and why she makes them.
A new year is full of promise and potential but it is also a reminder of age and Sashwati Banerjee shouts out loud for celebrating menopausal women's sexuality, desire and age without guilt or shame or silence.
Malini Gopalakrishnan's beautiful poem Jasmine Stains weaves together misogyny, anger, rebellion, desire and resilience, and Lekha Sridhar in her review shows that the same themes run through the ever-fresh Nina Paley's Sita Sings the Blues.
In Hindi, we have Pramada Menon writing about how we are shaped by the creation and re-creation of our own memory. Plus a Hindi translation of Shivani Gupta's reflections on being part of an 'odd couple' and how having to be perfect is just too much pressure, and a translation of Malini Chib's article on being sexless in the city simply on account of having a disability.
In the Video section watch the lovely short film Purana Pyaar about two residents who run away from a home for 'seniors' and have a romantic escapade, as well as Agents of Ishq's delightful The Amorous Adventures of Shakku and Megha in the Valley of Consent. In Brushstrokes, look at Miss Moti who revels in her body and her wellbeing, and you may well get some inspiration for the new year.
In the Media Corner, watch Nidhi Goyal, India's first disabled woman stand-up comedian, talk about using humour to challenge notions about disability, gender and sexuality. The comic series in the Humour Corner about clothes and (not) growing up might just bring a smile of recognition to your face. And, in the Book Corner, another smile when you read Remember, Body from the collection of nostalgic erotic poetry by the Greek poet C.P. Cavafy.
Have a wonderful 2019!