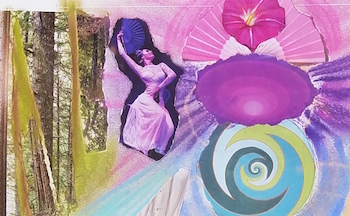 Sashwati Banerjee is the Managing Director of Sesame Workshop in India. Ms. Banerjee leads the organisation in its mission to create innovative, engaging content that maximises the educational power of all media to help kids grow smarter, stronger and kinder. Prior to joining Sesame Workshop in India, Ms. Banerjee was the Program Director and Communications Manager with Abt Associates where she successfully designed and led various communication projects on promoting reproductive choices for women in India. She also serves on the board of Point of View, a Bombay-based non-profit organisation that amplifies the voices of women and remove barriers to free speech and expressions and CREA (Creating Resources for Empowerment and Action), a feminist human rights organisation based in Delhi.
Trust me when I say that hitting middle age is a double-edged sword. Being on the other side of 50, single and successful in the city has its advantages. But it also comes with its own set of problems. I have to be extra careful about my cholesterol, bones, food, booze, all-night binges – everything that was never an issue is now an issue. Still, I say to myself, it's not all bad. 50 is, after all, the new 30. Really? Who am I fooling? Especially when my middle age is combined with menopause (as an aside, why on earth do we call it menopause? Pause means there's a chance it will resume if you hit the play button. We should change it to menostop!).
So now, this is my reality. I am single and successful in the city. My general health is under control. I can still pull off an all-nighter maybe once a quarter. My sexuality and desire have evolved and matured with my age. Heck, in my eyes, I am Mrs. Robinson. But the eye candy at the bar sees me as Miss Havisham. As Joan C. Callahan says in her book Menopause: A Mid-Life Passage, I have become "for men a memento mori figure of inevitable decline".
Sure, my menopause is a defining condition. I'm battling hot flushes, mood swings, vaginal dryness, and probably, if I ever find anyone who does not see me as a memento mori, painful intercourse. But I take great umbrage to gynecologist Robert. A. Wilson's comment in his Feminine Forever, that "no woman can be sure of escaping the horror of this living decay". Living decay? Seriously? Pretty sure the eye candy at the bar must have read this book (actually if the eye candy at the bar actually reads, or even knows who Miss Havisham is, I'll eat carbs at night for an entire week!).
When did menopause stop being a medical condition and start being a social condition? When did the painful process of dealing with menopause, which for millions of women around the world can be debilitating – mentally and physically, start becoming a butt of jokes? Why is it that popular media continue to portray women of a certain age and with a certain condition as dowdy, asexual, depressed human beings? Of course, there are occasional movies and plays (The Hot Flashes, Menopause Musical, I Got Life) that break the pattern and try to seed an alternate narrative. But they are too few and far between. On the big screen or the idiot box, menopause is still very much portrayed from a misogynistic point of view, or swept under the carpet as a taboo.
Well in my point of view, it's high time we started a #MeToo for menopause. It's time we celebrate our sexuality, our desire, our age without guilt or shame or silence. Yes, it's time we shout from the rooftops: I am menopausal you morons, but I still want sex.
Cover Image: From the book – The Alchemy of Menopause
NOTE: The views expressed are author's personal views