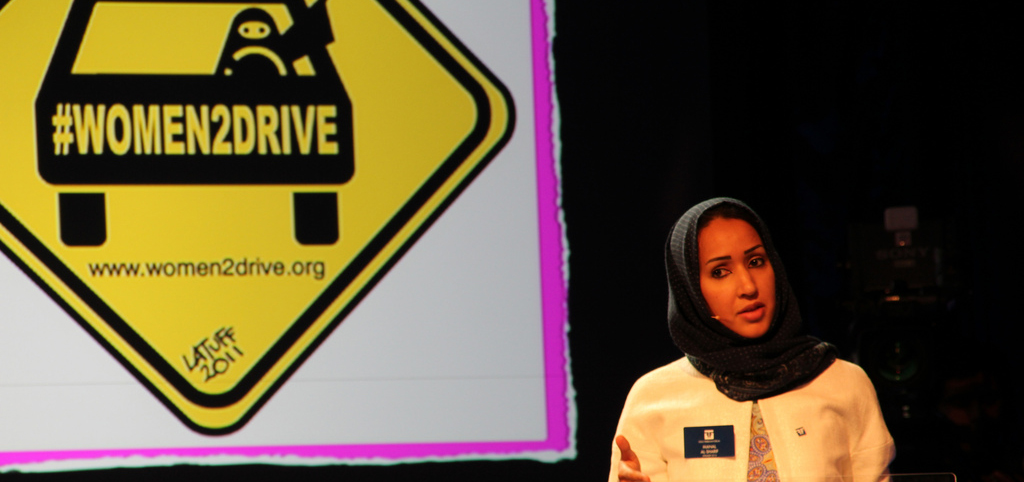 Info-Activism Toolkit
People are more likely to trust – and act on – messages from people they know rather than strangers or adverts. This is why social media campaigns can be so effective.
Why use it?
In the context of advocacy work, social media allows you to generate a support base and share information directly with your constituents. It can enable people to meaningfully participate in your campaign, as well as help you get volunteers to do small tasks associated with a large-scale project.
Generally, however, social media is not effective just on its own. It must be supported by a strong message, and is usually best used to augment existing advocacy strategies.
How can I use it for my campaign?
Social media operates through interactivity. Try to involve your audience at each stage:
Posting content: Don't just broadcast your content. Survey your audience and find out where and how they like to get information. Try to get at least one person or department within your organisation to actively participate in the online discussion. Make sure your content inspires action, and is easily shareable.
Monitoring content: Try to monitor your social media feed (through hashtag searches on Twitter, or metrics programs for websites) to identify your most popular content and the people most actively engaged.
Empower your audience: Encourage social media users to get involved. Offer a range of options that involve varying levels of involvement, from online voting and link sharing to contributing content. Build relationships with people and foster meaningful participation, rather than just a high number of followers or facebook 'Likes'.
Potential dangers
Social media makes you more visible, but also means you're more vulnerable to surveillance. Security concerns range from geo-tagged tweets or posts, to settings that share your personal information to advertisers, to more dangerous possibilites like identity theft. Know the settings of each platform, and know exactly what information you're sharing. Use Tactical Tech's Me and My Shadow website to help you work out exactly what you are agreeing to when you sign up to use various services.
Also be aware that when campaigning around a sensitive issue, the very fact of association can be dangerous. In Lebanon, an LGBT organisation created a Facebook profile with no photos and no friends as a way to direct users to the organisation's website without threatening their security by publicly associating them with such a profile.
Types of Users
Learn to recognise the types of social media users within your community.
Users can fall into one or more roles: Consumers, Curators/editors or Creators.
Consumers take in content without participating: reading, watching videos, etc
Curators/editors skim large amounts of content and collect or change it
Creators create content.
Roles can differ depending on the community and the platform.
Levels of engagement: Research has shown that generally only a small group of users drive the activity within an online community – Wikipedia only has around 80,000 active contributors, compared to over 400 million users. Being able to identify these key users and getting them involved will give your campaign a solid boost.
Online petitions
When you sign an online petition, are you really making a difference? When you click 'Like' on the Facebook page of an organisation, are you truly supporting the cause?
Online petition groups like Avaaz make it easy to participate in their global 'actions'. Simply typing in your email address will send a pre-written message in your name to the petition's target. It's easy to participate, and it's easy to share – but critics call this 'clicktivism' and argue that it doesn't achieve very much. Avaaz argues that many campaigns have had significant effects due to the sheer number of supporters all over the world, in combination with Avaaz's actions on the ground.
Change.org, which started out as a social networking site for non-profit organisations, now focuses exclusively on online petitions — some of which have resulted in actual change. A petition to combat the practice of 'corrective' rape of lesbians in South Africa garnered over 170,000 signatures and put pressure on the South African parliament to set up a task force to end this particular form of violence.
Mobilising the international community requires resources, visibility and logistical support. Consider clicktivism when designing your campaign. Do you aim to raise awareness about your cause with the most people possible, or is a deeper, more meaningful involvement important?
Making your online community grow
Blogger and speaker Gaurav Mishra says that we should think about social media in terms of 5 Cs: Content, Conversation, Collaboration, Community and Collective Intelligence. These 5Cs represent five different stages of evolution in an online community:
Stage 1: Content – social technologies allow anyone to be a creator.
Stage 2: Conversation – these technologies enable two-way dialogues between citizens, potentially becoming memes that go viral and affect a larger constituency.
Stage 3: Collaboration – social technologies facilitate the aggregation of small individual actions into meaningful collective results.
Stage 4: Community – engagement around a shared idea or cause can be sustained by a certain number — or 'critical mass' of contributors.
Stage 5: Collective Intelligence – meaning can be extracted from this engagement or action, and these values can serve to reinforce or improve the community.
Mishra says that most social media campaigns get stuck somewhere between the Conversation and Collaboration stage, and few ever make it to the Collective Intelligence stage. Read his article here.
Case Study: In early 2011, a group of Saudi Arabian women launched the 
Women2Drive
 campaign to reclaim their right to drive motor vehicles on public roads, as a ban on the issuance of licences to women makes it effectively illegal for women to drive there. Emboldened by the social upheaval then taking place in the Middle East, the campaign called for women to start driving on a certain date: June 17, 2011. Manal al-Sharif, one of the most visible members of the group, was 
filmed driving in Riyadh
 while explaining why women in Saudi Arabia should be allowed to drive. The video was posted on the campaign's Facebook page, which by that time already had over 12,000 supporters, and quickly went viral though a combination of different social media outlets. It was viewed 700,000 times in the 4 days before it was taken down.
The Toolkit, developed by Tactical Tech with support from CREA (under its FLOW-funded initiative–New Voices/New Leaders: Women Building Peace and Reshaping Democracy), is a guide for women's rights activists, advocates, NGOs, and community-based organisations who want to use technology tools and practices in their campaigning.
The Toolkit includes campaign basics, strategies, and digital tools, as well as a wide range of inspiring case studies from around the world, which activists at all levels of technological literacy would find useful in their work.
Please share this amongst your communities and send your feedback to lisa@tacticaltech.org.
This article was originally published
here
.