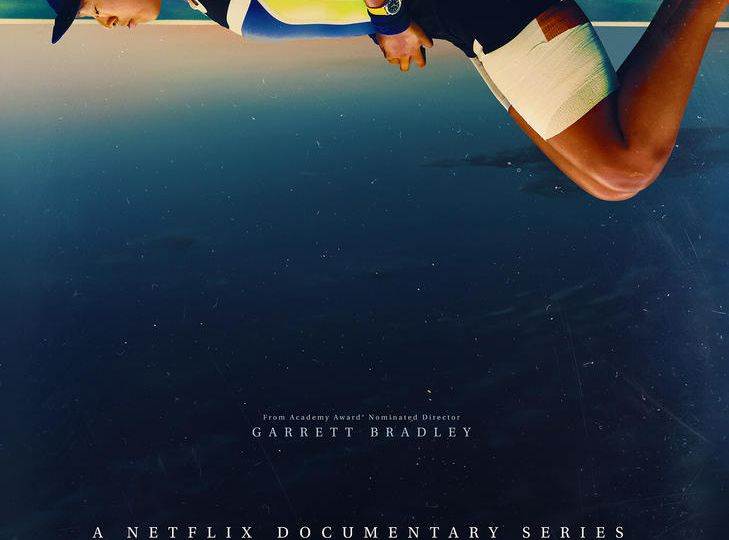 Naomi Osaka has been in the news recently for pulling out of the Tokyo Olympics, refusing to do media interviews at the French Open and making a tearful third-round exit at the US Open. She has been struggling with her mental health and is thinking about taking time off from competitive sport indefinitely. At the press conference in early September when she announced this, Osaka said, "When I win I don't feel happy. I feel more like a relief. And then when I lose, I feel very sad."
Osaka has taken great career risks in highlighting the importance of mental health in this way. I was curious to know more about her life and so decided to watch the Netflix mini-series Naomi Osaka. It details how, in a short while, she fast-tracked into becoming the first Asian tennis player to be ranked as number one in the world. This success comes with a lot of sacrifice, grit and determination.
Osaka started off by saying you have to be mentally strong to compete in tennis. Playing singles tennis is a solo sport where you rely on yourself to get through the game. She initially believed she was a counter-puncher who waits for opportunities and reacts accordingly. But now she described herself as an aggressive baseline who digs deep, controls the game and dominates it. She said she goes into robotic mode during a game and plays from instinct. She has internalised the pressure to be the best player in the world.
 This talented athlete is very conscious about her circumstances and the weight of expectations to always win and be on top. As the first Asian of mixed heritage, she is in the spotlight and has millions of fans for whom she is a role model. She is very aware of the sacrifices made by her parents to support her career – her father is from Haiti and her mother is Japanese and none of them were tennis players or came from a sport background. Her mother worked multiple jobs to keep the family going.
Before winning the U.S. Open in 2018, Osaka said she was under the radar and no one paid much attention to her. But after the win, she has been in the media spotlight. Osaka has used these media opportunities to highlight causes. At the U.S. Open in 2020, she wore seven different face-masks to honour the victims of police brutality and "to make people start talking". When asked by a reporter as to what the message she was trying to relay was, she asked him in return what message he was taking back from her masks.  
When Coco Gauff lost to her during the U.S. Open in 2019, she encouraged the young player to do the post-match on-court media interview with her, hugged her, and reminded her to not lose hope and to remember her achievements. She helped Gauff hold her head up high even though she had lost. It was such a beautiful moment of camaraderie and decency in a highly competitive sporting arena.
Throughout the mini-series, you get glimpses into Osaka's life where she has to constantly stay true to her innate kind nature whilst adopting a laser-focused competitive spirit. She insists that her life is not only about tennis and she would like to do more, take up other activities, spend time with her sister and family. She wants to think about the future rather than being stuck in the present moment of being Number One. At one point she asks, "Who am I if not a tennis player?"
You feel her tension of wanting to find herself. 
Now more than ever, she seems more focused on that task: who is she if she's not a tennis player? 
Like Osaka, many of us are struggling to find ourselves. For some, COVID-19 and lockdowns took away work identities they had, and they have had to figure out who they are now, without them. In the new normal, many have had to reinvent themselves and find new ways to cope and thrive.
Women in particular have been under immense stress because gender norms expect them to take on additional duties of domestic care work like caring for children and the elderly, household work and the education of children which has moved online. Even prior to COVID-19 women took on a disproportionate share of this work and this affects their mental, emotional and physical health. According to a 2019 survey, Indian women spend over five hours a day doing domestic care work which is three times as much time as men. The upbringing of women, where they are socially conditioned to conform, not speak up, stay silent, be seen and not heard, makes it difficult to challenge these socio-cultural norms that put undue burden on them to be the primary caregivers all the time. The expectation to put others' needs before theirs and stay silent about their own needs takes a toll over a period of time. Women's health has been a neglected area of study, and for long when a woman complained, it was often dismissed as her being 'too emotional' or 'too anxious' or as 'hysteria', or her symptoms were not taken seriously. Dr Kate Young, a public health researcher at Monash University in Australia, wrote a paper in the journal Feminism and Psychology in which she says that "The historical hysteria discourse was most often endorsed when discussing 'difficult' women, referring to those for whom treatment was not helpful or who held a perception of their disease alternative to their clinician". Osaka is one such 'difficult' woman who highlights her mental health challenges and forces the system around her to respond. Like Osaka, women should be heard and not have to struggle to focus on their health and wellbeing either at home (where they are the primary caregivers) or at work.
COVID-19 has highlighted that we have to make mental health an integral part of our daily lives and employers have to factor it in too. Just like earlier this year when Osaka challenged the organisers of the French Open to relook at their post-match media commitments for players, all organisations must also think about how to make their workplaces more inclusive, safe and friendly. No matter how talented a person is, if they are not happy, their performance will suffer. Being a workaholic is no longer sustainable and organisations need to invest in creating an ecosystem of support at the workplace and their policies need to reflect that and, importantly, be implemented. They must support their staff way before burnout begins.
 As for us, taking regular wellbeing breaks, rethinking how we live our lives, finding our purpose and being kinder to others and ourselves is the new need of the hour.