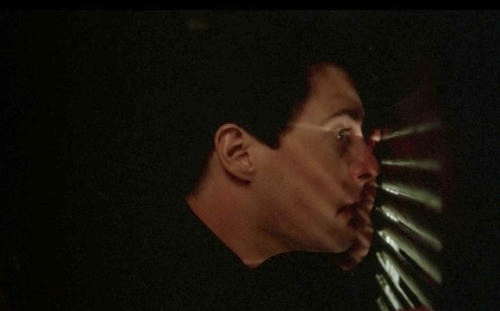 "There is no sexuality without knowledge."
-Slavoj Žižek, Agitating the Frame
Philospher and cultural critic Slavoj Žižek writes and talks extensively on desire, anxiety, and the boundless manifestations of sexuality, conscious all along that knowledge of sexuality is bound to a collective language, a collective code. What happens when the code is unspoken, stunted? Buried in anxiety, violence, and confusion?
"Sex is natural. You'll know what to do," began the first draft of Shikha Aleya's article for this month's Issue in Focus. What followed was a bitingly forthright piece on all the reasons why that statement does not in fact hold true in the world we inhabit. Shikha eventually turned her piece into a sophisticated argument talking about larger issues that root from not talking about sexuality.
The theme of this month's In Plainspeak issue is 'Let's Talk Sexuality'. We have curated for you, our readers, some of our previously published content dealing with tough issues around talking openly about sexuality. We also feature content from TARSHI's ongoing campaign with Youth Ki Awaaz, #TalkSexuality on Comprehensive Sexuality Education.
The I Column features Nikzad Zangeneh's critical take on sexual health education in Iran. She points out that adults' fears that sexuality education will encourage adolescents to have sex is unfounded, and that it is having limited knowledge that increases adolescents' likelihood of experimenting with sex. In Is There Anything You Want To Ask Me?, Padmini Iyer deals with doing research on young people who want to learn more about sexuality. Shilpa Phadke's open letter on the Mumbai Police's morality crackdown on a young woman was very popular on social media this month, and she contributes another article to August's issue – an interesting piece on gender and public spaces. The #TalkSexuality campaign contributes an anonymous but pertinent musing: Why is Menstruation 'A Woman's Worst Kept Secret'?
The discussion on adolescent sexuality is carried into the Interview section with excerpts from some earlier conversations, where Vidya Reddy, one of the co-founders of TULIR – Centre for Prevention and Healing of Child Sexual Abuse talks about what sexual consent means among older teens, Dr Shanti Auluck, Founder President of Muskaan is interviewed on the role of sexuality education for young adults with intellectual disability, and queer feminist activist Rituparna Borah talks about her experiences of working on sexuality education and advocacy.
Amongst our Voices is a republished article by psychologist Ankita Khanna who shares her ideas to Bridge The Gap with a more disabled-inclusive sexuality education programme. And in light of the recent U.S. legalization of same-sex marriage, Debanuj DasGupta unpacks assumptions and implications of 'same-sex', marriage and 'sexuality' in the eyes of the liberal legal framework. An article by Juhi Sidharth examines how school conditions children into gender-appropriate behaviour and the #TalkSexuality campaign contributes a video of young people talking about sex education.
The Review section showcases an overview by Nirantar of sexuality in Moral Science and Adolescent Education Textbooks across India, which studies how discipline is shaped in adolescent bodies to manifest in sexuality.
TARSHI's Sexuality Fundas in Brushstrokes aim to bust myths and spread awareness about sexuality, and Words Worth explains common but not commonly understood terminology. Youtube star Superwoman a.k.a. Lily Singh has her parents hilariously squirm and wriggle through her not-so-innocent probing in our Video Page on: "Where do babies come from?", and in another video made by Indian diaspora, a ma-next-door pleasantly surprises and warms hearts.
Our Hindi articles are translations by Dipika Srivastava, one of a true story featured as part of #TalkSexuality about sexual abuse within the family, as the other tackles the crucial issue of sexual consent.
This month's issue also features TARSHI's books on sexuality education for diverse audiences, and ARROW's safety app, 'SAFE', a mobile app on comprehensive sexuality education mainly for Malaysian youth. Our Blog-roll contains this compelling personal narrative on the consequences of female genital mutilation on relationships.
Yes, mainly a compilation of articles curated from earlier issues – but ones that together make a very important point that is well worth reiterating: Let's talk sexuality! We must, if we want to be free to live, love and lust as we all do. And to be free from shame, fear and violence against us for doing so. Independence Day in India has come and gone. 68 years of independence, but where is our freedom?
We'll be back next month with another issue on sexuality.
Until then, happy reading!
The TARSHI team
 Picture: tumblr.com