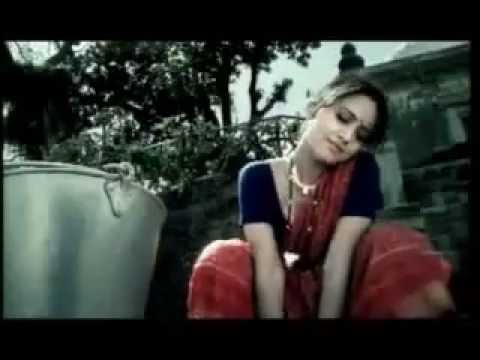 Remember Madhu, Milind and Snake?
Toing, and Birds Flyin' High?
That's shoes (Tuff) and undies (Amul Macho and Jockey). I don't remember them for the attire component of the ads. I remember them for the sexuality that they are steeped in, and in the case of the naked pair wearing shoes and snake, I also remember the outrage and controversy.
That was 20 years ago. Toing, more recent, I remember because it was utterly, hideously funny. I still laugh when I think of toing. Even today when I get irritated with anything, laundry, dishes, delays, I sing to myself in the most toe-curling mimicry of bawdyness, "Yeh toh bada toing hai".
In popular Bollywood song-dance routines (such as this one), the formula between attire and sexuality jumps at you. A visit to YouTube reveals Sunny Leone's video, Baby Doll from a movie called Ragini MMS 2, described as an erotic horror film. She is in the common imagination for being a porn/adult movie star. I mention her because I make an assumption that she is comfortable with her sexuality, her attire, and combinations of the two. This, according to me, is fine, as long as her life is her personal choice, and as she wishes it to be. Now here's a video of some youngsters at a college festival performing to her song:
What's interesting here is that these youngsters represent amongst themselves somewhat diverse body types, much enthusiasm, and, to all appearances, great comfort with their own bodies and sexuality. Some of the comments that have been posted to this video are edifying. One person says, "vulgar dance they can ware (sic) something which will suit much better on this song and also cover their body ….".
Another individual has left a comment that says it all with admirable fierceness, "For those who don't know, this is probably IIT's college festival, where students from All over india, come to participate in competitions. This one seems like where they had to dance on a particular Item song! Obviously they will NOT wear a bharatanatyam dress and dance for such a song!@!!… (sic)".
Attire and sexuality in the common imagination and approach as represented (and also as received) by the mainstream media tell us a lot about prevailing attitudes to both.
Advertisements bombard us with all kinds of representations, negative and positive, of human sexuality, sexual expression and desire. In the creation and marketing of attire and fashion, there is a great awareness of sexual buy-in or rejection by the market – that's us. Brands and big names have to take responsibility for the sexual content and concepts that they use to dress up their shoes, jeans and watches. However, we need to decide the filters for ourselves, as always. Is nudity the problem? Is it vulgarity and bawdy humour? Is it sexually explicit representations? Is it body shaming?
Dolce and Gabbana came under fire for their gang-bang ad. Sexual violence, or fantasies of group sex appeared to inspire the Dolce and Gabbana ad. On social media, #BoycottDolceGabbana was the result.
Then there was the Diesel flasher. She who climbed up the ladder to flash a security cam. Ad banned for encouraging antisocial behaviour.
Attire and attitude being closely connected, we assume if she wears Diesel, she's stupid, has 'balls' and will flash. Or, if she wears Diesel, she's stupid, has balls, will ignore the lion at the safari and focus her camera on her genitalia.
There are many responses that these ads evoke. Most importantly, they use a sexualised approach to indicate an attitude that comes with the attire.
It doesn't have to be an advertisement for a fashion and clothing brand. The full package of attire, attitude and sexuality used to sell toothpaste is worth a thought:
The comments to this include:
"The subtle message to the sex starved Indian male population is – "Use Close Up to get laid"."
"THIS IS VERY HOT AND SEXY"
Advertising has thumb rules and formulae around attire and sexuality. KFC Friendship Bucket is a great ad. Two guys, friends, one of whom is speech challenged, are communicating using sign language:
See their attire? There's no hint of sexuality because it's about friendship and, I suspect, because impairment and disability are not represented along with sexiness. At least not in mainstream media. But now, here's a screenshot of some of the comments:
This reflects a critical aspect of sexualised responses. They're in the head. Attire is not always relevant. You don't need nude bodies and snakes or macho undies to sex up what you see. The situation itself is not always relevant.
Chris Oflyng, in a presentation on mainstream media and body image says,"Our heroes literally sell us our flaws, and we buy them with a smile on our face". So body shaming and fat shaming have become integral to our lives. We wake up, we choose our clothes for the day, and Jockey in hand or not, we feel ashamed of ourselves. We don't look the way the models did despite the attire being the same. We hope the attire makes us the sexual beings we think we should be, we reject the sexual beings that we are. We don't fit the body image that goes with the sexuality package we aspire to.
In her article Sexuality and Fashion, Caroline Schoenberger puts the issue clearly: "A major place where fashion and sexuality collide is in advertisements. For many major fashion labels, there has been a reliance on sexuality to sell their designs, rather than focusing on the quality of the clothing, among other things. More often than not, there is very little actual fashion going on in these ads. … The pages of magazines like Vogue, Glamour, and Harper's Bazaar are littered with advertisements for designers like Louis Vuitton, Tom Ford, Gucci, and Dolce and Gabbana. More often than not, the models in the advertisement are scantily clad, or not wearing clothing at all with a focus on one item. In an advertisement for Tom Ford perfume, a woman holding a bottle of the perfume in front of her crotch is the entire advertisement. Sexuality is going to be continually used in fashion advertisements, since as society knows: sex sells."
Attire and sexuality should not be as dangerous and discomfiting as they are, but they are. In combination, they were lethal to Qandeel Baloch, Pakistani model, in the news because she was killed last month by her brother Waseem Azeem, who reportedly said, "Yes, of course I strangled her," and "I have no regrets". He killed her in the name of honour. Using her Facebook account (now removed), she posted pictures and videos of herself, in response to which people commented, calling her a whore and a bitch, shameless, and other such drivel.
These were not the only pictures she posted. A carrot features in her photo album as well.
In response to the many comments about shame and shamelessness that she received, Qandeel posted, "Really This carrot happens to have more 'haya' than me ?" (Behaya, in Urdu, means shameless, brazen, impudent, and haya may be understood as a sense of shame or modesty).
Selfies. The big movement towards sharing self with the world. Selfies say many things about the people in them. I discovered this gem of an article online: "So you want to take a sexy selfie. That's great! It makes a great gift for your man. It can also help increase your self confidence." The very first tip is, "Dress up". This tip elaborates and explains things like this: "You can absolutely take a sexy selfie when you're wearing day clothes. In fact, if you give your man just a glimpse at your bra or underwear underneath, it can be super effective." The most delightful aspect of this advice is that it clearly puts attire at the core of a sexuality prescription.
According to Gale Dines, "I think it's the human desire to be visible," and men, according to her, have multiple options for gaining visibility. "But for us (women and girls) there's only one way to visibility, and that's fuckability," she said. "To call it narcissism is to take an individual, psychological approach as opposed to a sociological one which asks, 'What is the culture offering girls and women as a way of visibility?'"
The writer of the same article goes on to speak about the male gaze, "the way in which women's bodies, whether it be in advertising, pornography, or the real world, are seen as objects to be consumed or as things that exist to be looked at. Even though the gaze is described as a male one, women can internalise it and see themselves through this lens."
Feminist-based media literacy, says Dines, this is what we need. To see the connections, to make informed choices. To decide my sexuality, my attire and my attitude based on me, not a popular media representation of what someone else thinks I ought to be.
Dove broke the rules in this TVC:
Dabur tried to look at things differently with this TVC that focused on a cancer survivor:
There's always another way of presenting a look, attire, accessories and bodies; of presenting the way we feel about ourselves and our sexuality, of presenting an acceptance of diversity.
Finally, here's what happens when men wear skirts for a week: