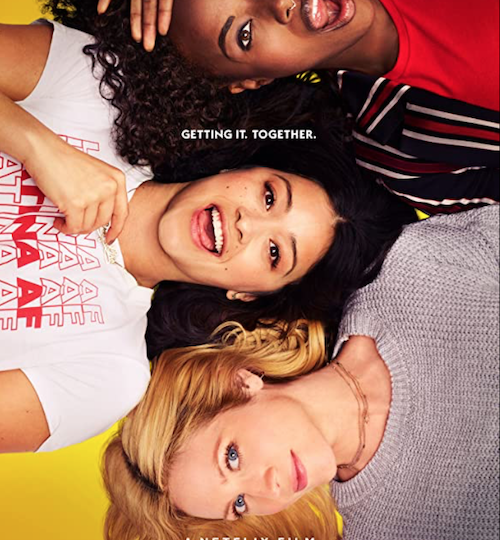 "You're the first boy I ever kissed, Jake, and I want you to be the last." ~ Sweet Home Alabama
"Love is passion, obsession, someone you can't live without. If you don't start with that, what are you going to end up with?" ~ Meet Joe Black 
We have all grown up on fairytales and we aspire to have a life like that – to live happily ever after with a person we love. Most of us have even grown up dreaming of finding the one person to "complete us", "spend the rest of our life with" and "grow old with". However life often has other plans for us and rarely do we fall in love only once. But when one is very young and has been in a long-term relationship which comes to an end, it can be a traumatic experience.
Recently, I watched two films, 6 Years and Someone Great, about young couples who have been in long term relationships which are evolving and coming to an end, or have ended. In both these films the story explores the heartbreak, uncertainty, confusion and distress that the protagonists experience at this particular point of their relationship.
In 6 Years, a young couple Mel and Dan based in Austin, Texas, have been childhood friends and are now in a long-term relationship of six years. They have a comfortable routine of going to college, partying with friends and spending time with each other. They know each other's likes, dislikes and aspirations intimately. Mel is confident that she and Dan will marry and by the age of 26 she will have his babies. Their friends are amazed that they are so committed to each other and have never known or explored any other romantic relationship. However, as Dan graduates and is offered his dream job in New York City, their relationship is under threat, making Mel insecure. Her subsequent actions set in motion a series of events that lead to a deterioration of their relationship.
 Someone Great is about three college friends, Jenny, Blair and Erin, and their romantic relationships. Jenny's nine-year relationship with Nate has ended because she has been offered a job across the country, in San Francisco, and he is unwilling to move or explore a long-distance relationship. The movie is about this one last day on the town where Blair and Erin want to cheer up their friend Jenny post her breakup and celebrate their deep friendship before she leaves. The film also touches on Blair's fear of relationship commitment and Erin's own breakup from her annoying boyfriend and her parallel sexual relationship with another common friend. Through the experiences on this last day and the memories linked to places visited, Jenny is trying to reconcile with her new reality, find her own self and be someone great independent of her relationship to Nate. 
These two films were refreshing because they didn't have the fairytale endings of girl-meets-boy, they fall in love, overcome difficult challenges and live happily ever after. Instead, they were set in everyday reality where life takes over and choices have to be made. Not all those choices are pleasant or within one's control. It also explores the surrounding environments that can help one in making these decisions or that contribute to stress. In Someone Great, Blair and Erin were supportive friends for Jenny as she was trying to sort out her fears. On the other hand, in 6 Years, Mel and Dan's friends kept questioning their steady long-term relationship and thereby furthered the strain on the relationship.  
Films like these give an alternate perspective to the fairytale trope and help people acknowledge that relationships fail for various reasons and that it is part of life to move on. In reality, the breakdown of a relationship can be extremely devastating to many, contributing to depression, mental health issues and, in extreme cases, suicide.
 According to the World Health Organization, depression is ranked as the single largest contributor to global disability (7.5% of all years lived with disability in 2015). At its worst, depression can lead to suicide; over 800 000 people die due to suicide every year. Suicide is the second leading cause of death in 15-29 year-olds.
 In India, the National Mental Health Survey 2015-16 reveals that nearly 15% Indian adults need active intervention for one or more mental health issues and one in 20 Indians suffers from depression. It is estimated that in the 15-29 years age range, with between 30 and 40 people per 100,000, India has one of the highest youth suicide rates in the world. Indian psychiatrist Shyam Bhat in his book, 'How to Heal Your Broken Heart' estimates that as many as 20,000 youth per year take this extreme step because of heartbreak. 
Relationships are part of our life and they add colour and texture to it. This means taking emotional risks; sometimes they pay off and sometimes they don't. However, risk itself is not a bad thing as Jenny discovers when she dares to be herself. She wisely reminds us that it is possible to continue to love each other even if the relationship has ended, and just be a "good sad". She recognises that whilst she thought if she could keep everything the same, nothing would change, life moves on and everything changes. She acknowledges that finally she has to choose herself as it was not their journey (Nate and hers) anymore but hers and whilst it is scary, it is also amazing.
Cover Image: IMDB