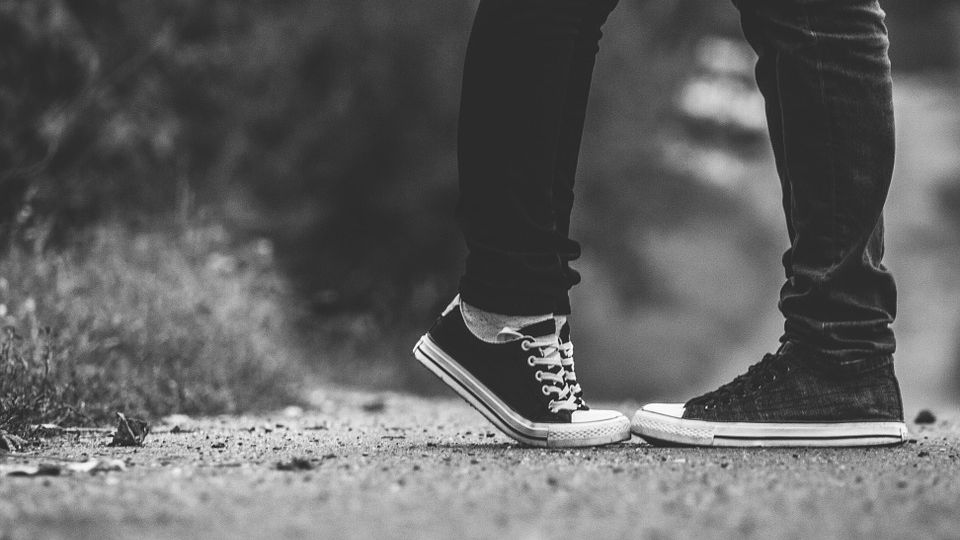 In a society that restricts one's expression of sexuality and perpetuates patriarchal gender norms, there is little room offered for open exploration. With no Comprehensive Sexuality Education (CSE) in schools and no conversation about sexuality with parents, children are ill-equipped to navigate their puberty as adolescents, and dating and relationships as young adults.
Growing up, children can comprehend non-verbal cues of what's appropriate and what's forbidden. They realise that condoms and sanitary napkins come packed in an element of shame and make adults mortified and flustered whenever ads about them pop up on TV. Children internalise gender norms when they observe their mother serving tea after a hard day at work to their father who has also just arrived from work. The young adults are petrified of their parents finding out about their dating lives, god forbid they get to know about their sexual history.What would become of the honour of the family then? Usually, Indian families perpetuate the belief that until a person has established themself in a successful career, they must not partake in sexual relationships as it serves as a distraction to ambition. And yet, somehow, as soon as the person turns 25, even 21 in some cases, the entire family sets out on a mission to find them the perfect match.
When I asked a group of 19 to 24-year-olds about the first time they got to know about "sex", the responses I received were like these:
"I started realising at the meagre age of 12 how reproduction is carried out but I learned about sex as an act of pleasure and as a choice, in college, when I was 19. I'm still learning about it though."
"Pornography, I was 12 years old."
"Maybe around 15/16 years. I knew a bit what it was and meant from movies and shows but I always saw it as a taboo topic mostly because not even a single person around me would talk about it. The only time it would come up in any discussion was when some girl had to be slut-shamed for allegedly having sex with someone."
While these sets of notions – virginity and relationship-only-culminating-in-marriage– form one end of the spectrum, the other end is what the person discovers on their own through the media and peers. At their age, curiosity around dating and relationships takes precedence over the regressive, unspoken rules taught at home. This new realm of sexuality that they discover is nothing like what they have been conditioned to believe. From a heteronormative lens, it is acceptable for them to be romantically or sexually attracted to another person, kissing someone for the first time is a matter of celebration amongst peers, and having sex for pleasure is an anticipated event. However, for people who do not identifyas being heterosexual or cisgender, , such instances might evoke a multitude of emotions. These new instructions are all the more confusing for an adolescent because they contradict the norms they've grown up with. If teenagers can turn to their parents when they're baffled, it creates a safe channel of communication, wherein all doubts are addressed and dealt with. But in the absence of such communication, more often than not, the teenagers find themselves in a sphere of perplexity with no one to seek clarification from.
What ensues is a desire to engage in all that is off limits, but the shame and guilt that it provokes are very deep and personal. The dichotomy here, for the young adult, is exasperating because choosing to do one thing means disobeying the other set of norms, and they don't find themselves to be in a position to rebel. If the young adult engages in sexual activity, they are bringing disappointment to their parents, whereas not being sexually active makes them a prude amongst their peers. In this manner, pleasure gets coated by a thick layer of guilt, wherein, the person wants to experience pleasure but the constant guilt of doing something morally "wrong" is bashing them down.
When I asked the same group if they felt "wrong" while dating or being sexually involved, the responses looked like these:
"Yes, with my ex-boyfriend. The first time we kissed it felt so wrong, and it wasn't because it was forceful or without consent. It just felt wrong. That's a very strange situation to be in because no one is really at fault here. Now that I look back, I've learned that if it feels the slightest bit wrong, you need to take a step back because you're not heading in the right direction."
"Yes, because of upbringing and conservative parenting, and I felt I was 'too young'."
"It just didn't feel right and I felt that I had let people down, especially myself. In hindsight, I think it's because of the idea that sexual pleasure is still looked down upon and engaging with someone physically felt 'dirty' and 'impure'. What's fascinating is how consciously I know that there's nothing wrong with sexual pleasure. However, these ideas have been ingrained in our subconscious to such an extent that I still felt bad about it."
Having crushes, going on dates and being physically intimate behind closed doors have somehow become quite common in India. However, parents prefer to act oblivious to this because these are conversations they are not willing to have. More orthodox parents are firmly against dating or even choosing one's own life partner. The culture of arranged marriage, in many areas of India, is still, the rule and not the exception.
When the respondents were asked if they were scared of their parents finding out about their romantic and/or sexual relationships, the responses were as follows:
"'I am still very scared of my parents finding out about my romantic relations. My parents, especially my dad, look down upon romantic relationships. They think that relationships can distract kids from their careers at this point in our lives. My mother feels that it's okay if I date once I have a stable career. If my dad has his way, I'd actually have an arranged marriage."
"Yes obviously. We were told or not even told but it was understood that when we are young, our sole motive is to study and do what a 16 year old is supposed to do. We were not supposed to date people and getting involved sexually was unimaginable. For me, I was also paranoid about my parents finding out that I am queer. So this was an added fear."
"No. My relationship with my parents is very open and I can talk to them about anything and everything."
"My parents happen to be of a progressive nature. They don't mind the fact that I'm dating someone. Yet, they wouldn't be very comfortable with the fact that I'm sexually involved with someone."
Most respondents mentioned that they go to their friends and peers for advice when they do not know what to do. Deciphering the line between pleasure and guilt, attempting to understand consent, feeling rushed to get into a relationship but holding back because of the fear of being castigated by family – all of these are junctions that an Indian adolescent navigates on their own. But that doesn't need to be the case. Perhaps, open and honest conversations about sexuality between parents and children would break the barriers, and not allow guilt and shame to take over.
इस लेख को हिंदी में पढ़ने के लिए यहाँ क्लिक करें।
Cover Image: Pixabay