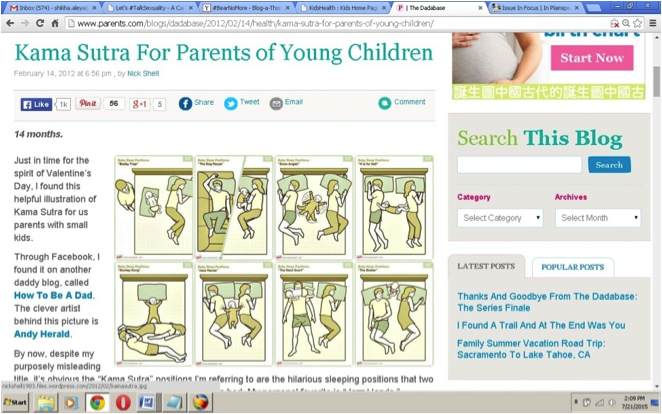 Chandra Deo Singh, a name not necessarily familiar to many of us, spent time in prison in1945 for taking part in India's freedom struggle. This is not the reason I mention him, though it is connected to what happened after he passed away. However, way before that, while he was still in prison, his wife Sonbarsa died. It appears that Chandra Deo had been in a relationship with another woman, Shakuntala, for a long time and after the death of Sonbarsa, he continued in this relationship, living-in with Shakuntala. Over the years children were born of this relationship. Then, in 1979, Chandra Deo died. After his death, the children born of his relationship with Shakuntala, laid claim to his property, and in 2004 they ended up in the Supreme Court, against a son, Madan Mohan Singh, born of Deo's marriage to Sonbarsa. Across two generations, a freedom struggle took on two different meanings. Chandra Deo went to prison for his, in an India that was not yet free. Madan Mohan Singh, and respondents in appeal, Rajni Kant and Anjani Kumar born to Shakuntala and Chandra Deo, struggled for something entirely different, inheritance and property rights, in the context of legally and socially accepted, or rejected, relationships. Their struggle takes place in a free country, where everyone wants the right to enjoy that freedom on an equal basis with others. The lawyer representing Madan Mohan referred to the other children as 'illegitimate', therefore having no rights to property. The Supreme Court took a different view in 2010. The judgment mentions, "Their relationship as husband and wife had been accepted not only by the Society but also by the family members."
This brings many things to a point of connect.
Law. Society. Family.
These three are the biggest players in what may otherwise be considered personal matters of relationships and sexuality, such as, who I live with, who I sleep with, who I marry and/or have babies with, and, who has non-consensual sex with me. The most important thing about this connect is that we are, increasingly, talking about it, hearing of it, and we are discussing, debating, thinking, of all of the implications.
What does this mean? It means we are working a patchwork quilt. Two pieces of one kind here, a piece of a different kind there.
Sometimes the law needs to catch up with people. Sometimes people need to catch up with each other. Youth Ki Awaaz asked, "Should children be educated about sex in schools?" More than the byte on the subject, as usual it was the responses that interested me. One of them used my favourite word. Nature. "dont remove the fear of sex from the mind of our children. ..dont make them so casual abot it…..not in schools. ..nature is a teacher for this kind of things dont spoil our modesty and tahziib…"
My mind is overwhelmed by the enormity of content and implications around human sexuality and relationships, by laws, by social norms, cultural acceptance, discrimination, politics, big words and big stakes. So, I love these strange questions and responses on Internet websites. Of all the reasons that have ever been given for not discussing sex and sexuality, for repressive, regressive, discriminatory and abusive attitudes and behaviours, natural or unnatural and customs, culture and traditions, are amongst the reasons most often trotted out. The most common and familiar reason given for not talking about sex and sexuality is this – Sex is natural. You'll know what to do.
That's ghastly.
And I don't think anyone's ever known what to do unless they learnt a few things first. The problem is, what is the source of that learning and what is the content? Is it a source that teaches you to celebrate and respect the myriad manifestations of human beings, relationships and sexuality? Or is it a porn website selling violent erotica between bots and aliens?
This is why there's a question on this page on the web site of Love Matters that asks whether 'When doing first nite is the spums coming out from both boy n girl continuously or wat?'
And one on yahoo goes the other extreme and asks 'What is the right age to start teaching my dog about sex?' (The many answers to this question are a must-read.)
Auntyji (of Love Matters and spum fame) has some interesting letters to deal with. Apparently a 20-year-old saw his parents having sex and freaked out. He wrote, "Something awful happened to me. I came home a bit early today and saw my parents having sex! OMG! What's wrong with them? They are so old. When will they stop? I can't see them straight any more, eewww!" (I personally like auntyji's reaction; it begins with a "hahaha".)
No freedom for our parents there is, as no freedom there is for our kids. Shut up. Procreate. Shut up.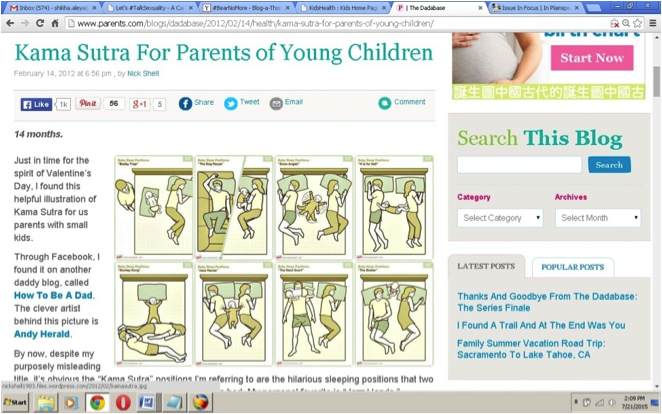 I'm not saying we should have sex in front of viewers and watchers, parents, children or others. I'm just saying we need to open up the conversation.
SangeetaBandyopadhyay, a modern Indian writer of erotica says, "I had talked openly about orgasms – one of my woman characters says, 'I can feel it' – and people told me, 'How can you be so open? There are some things that you can't be so open about'."
Open. Not being open. Nobody needs to know. Ashley Madison has been hacked. For those who don't know, it's a dating website, with a difference. 'Life is short. Have an affair'. That was the tagline of the website. In India there are lakhs of people on the site, users of their services, who thought they'd found a great option for a sexapade or more. Now user data, including credit card related data, is in the hands of the hackers at Impact Team. They are releasing some of this as a part of their battle strategy to achieve their battle purposes. Do we need to talk about data safety on the Internet? The right to one's sex life as a private and personal matter? Monogamy in a relationship? The right to have an affair and not be found out?
We have made gains investing in the sexuality discourse. Erotic pleasure, a seemingly delible (as opposed to indelible?) part of our culture and tradition. Healing through speaking out, through sharing experiences. Knowledge, amplifying unheard voices, visibilising invisible populations. Advocacy impacting law and policy. Padma Iyer's matrimonial ad for her son that reads "Seeking 25-40, Well Placed, Animal-Loving Vegetarian GROOM for my SON (36 5'11") who works with an NGO. Caste No Bar (Though IYER preferred)". This ad came out in the Mid-Day newspaper earlier this year. In the link to the story of the ad, the piece is followed by a huge list of comments, some foully abusive, others attempting sanity. The furore over nothing to talk about is quite intense.
Now here we have living history, you won't erase history, you may choose to ignore it. By not speaking of it. By not speaking of any of it, by not asking questions, we lose personal and public rights and freedoms. Our apex court has also been responsible for another recent judgment in 2013, that is less progressive than the one cited earlier, where it set aside the Delhi High Court ruling of 2009 on Section 377. The law deals with complexity and does not always deal well with it. Legal bodies and representatives of the law find themselves off track with the times, sometimes with the law itself. Have you heard of the NALSA judgement of the Supreme Court? Ajay-Swati had to carry this judgment along to show to officials at a district court while seeking a change in registered name and gender. That the expression of gender was a matter of right, of legal right, and that the SC had made a ruling in 2012 on the rights of transgender persons, was not yet part of the legal knowledge and capacity of a district court, three years later in 2015.
So let's talk. Let's ask questions, let's figure out what freedom really means to us and to lives around us. What will happen to the bold 19-year-old Santadevi Meghwal of Rajasthan who was married off at the age of 11 months, 18 years ago? Santadevi wants her marriage annulled, she wants to continue studying, and she wants to be a teacher. Most important of all, she wants – not to have to go to her in-laws' house. The panchayat of her village has therefore, fined her family 16 lakh rupees. (Is this even legal? No. But it appears to carry the sanction of her society and community.)
And for that matter, why has the age of consent (for sex) been raised from 16 to 18 for the unmarried? Because some of us may not want our almost grown up children to engage in sexual activities whether or not these are a normal part of growing up? Some of us want them to hurtle into married sex with no personal preparedness. However, if you are a girl between 15 and 18 and married despite the Prohibition of Child Marriage Act, the age of consent does not matter. Nor does the preparedness or willingness of this married child to engage in sexual activity matter.
Why should marital rape not be recognised as a crime in India? One public political figure, has recently been quoted on this subject saying,"It is considered that the concept of marital rape, as understood internationally, cannot be suitably applied in the Indian context due to various factors, including level of education, illiteracy, poverty, myriad social customs and values, religious beliefs, mindset of the society to treat the marriage as a sacrament,etc,". That is a lot of reasons. Should we stand down now?
Why is there continuing non-compliance with the provisions of the law preventing sexual harassment of women at the workplace? And, what happens at home? I remember the disbelief I felt decades ago, when I learnt there was no law in this country to address child sexual abuse. CSA was simply not recognized under the law. Today we have the POCSO Act 2012. Many people have reviewed and critiqued this law, but overall it has been welcomed, it is a milestone in child protection efforts in the country. One of the responses to POCSO is – "There is certainly more awareness among parents, educators and the police. It is easier to talk to them now and one doesn't have to encounter the 'much ado about nothing' attitude." (Upasana Saraf, Clinical Psychologist at a Mumbai school).
Which means there is much to talk about. In courts of law, in parliament, in schools and colleges, at street corners, in cafes and at parties where someone may be getting too drunk to say 'No' or 'Yes'. At home. With the people we share a roof with and the children for whom 'natural' may mean something different from what it means to us. We won't know until we talk, free the mind, open up the conversation and reserve a place for everybody.