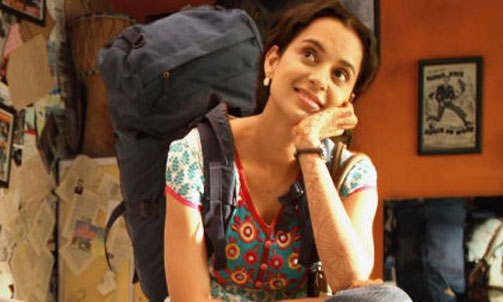 Travel for those who have been deprived of freedom means even more. These are the ones you find in Antarctica.

– Werner Herzog
Just like sexuality and its manifestations, travel can be construed in so many ways – from one part of the world to another, from sky to ocean, from room to room, travel within a city, between point and point, states of mind and emotion, or between the virtual and IRL (In Real Life)… Our Travel and Sexuality issues this month will find some ways to navigate some of the nodes of connect between sexuality and travel, and leave some others (such as migration) for future issues to tackle.
Shikha Aleya once again contributes the Issue In Focus – this time a hilarious take on all the ways in which travelling and sexuality fumble and tumble together.
Niyati Dave recounts her experience of the queer scene in Tokyo as an Indian, while a guest writer finds herself accepting an invitation to a rendezvous with a stranger on a work trip. Shweta Krishnan muses over several of her trips, her writing guided by stanzas of Eunice de Souza's poem, Travelling, and accompanied by photographs she took along her ways. Surbhi Dewan also writes about her unforgettable journey into the heart of Orissa to film traditional theatre renderings of the Ramleela.
Kristin Francoeur investigates in her Voices piece, the different paths people around the world take to undergo an abortion – unfortunately sometimes dangerous, many a time illegal, and always complicated. Moulshri Mohan does a fine investigation of the role of class privilege in contemporary urban South Asian activism on pleasure and public spaces in parts one and two of her Voices article.
Japleen Pasricha gives us a taste of her chosen passion in her piece about her solo travels in India and around the world – the funny incidents and the lasting impressions, all brought to life with photographs.
TARSHI interviews Iranian feminist activist Nikzad Zangeneh in Traversing Oppression, Imperialism and Feminism in the Middle East. 
Brushstrokes features an experiment in what happens when one woman is subjected to beauty standards from 18 countries around the world, and the Video Page has feminist activist Kavita Krishnan's powerful speech (in Hindi) on women's mobility after the December 2012 gang rape in New Delhi.
The Hindi section carries two translations – the Video Page with Kavita Krishnan's fiery speech, and the second part of Moulshri Mohan's article on pleasure and public spaces.
We return in April with two issues on Sex Work and Sexuality.
Until then, happy reading!
The TARSHI Team