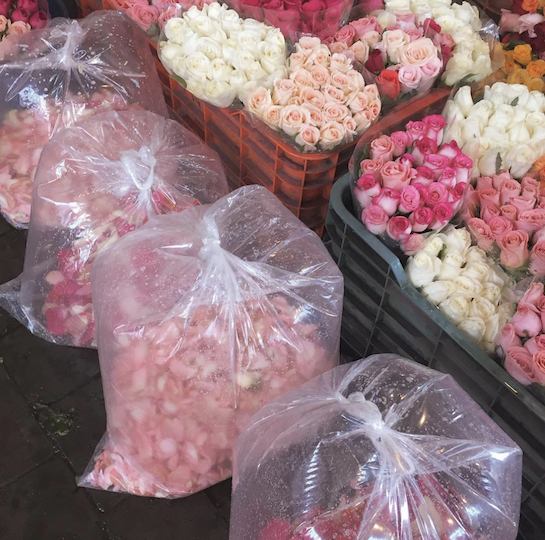 Traditionally, marriage and sexuality have been bagged together and tinted with a bed-of-roses romance that has, over the last century or so, been unpacked and critiqued for propagating oppressive societal structures of gender, class, caste, and sexuality. Indeed, marriage isn't just about two wedded souls matched in heaven, but about earthly ties that reach far beyond the couple it binds together. What happens when the roses are let out of the bag? This month's issues of In Plainspeak on Marriage and Sexuality invite us to lean in and take a whiff.
The Issue in Focus by Siddharth Narrain takes a hard look at what marriage is about in today's times, despite any reservations one may have against it. Kristin Francoeur's I Column picks at a point in her life where she has had to make a choice to marry so she could immigrate with her partner on a dependent visa that comes with its own set of baggage. Damini Kulkarni, in her evocative poem, can see no wonder in how marriage is in everything around her.
Shweta Krishnan reviews the fascinating subplots of three contemporary films, as she considers them far more interesting than the limiting trajectories that most main plots seem to take. Anees Rao sets the stage for a gender role reversal as he makes a case for the stay-at-home dad, and Shikha Aleya explores the many matrimonial arrangements and perspectives across the world that we generally tend to overlook when we think of marriage.
The Brushstrokes section features beautiful pictures of a married couple comprising a trans woman and a cis man, and the Video Page is a funny take on the casual homophobia that can stem from ignorance and fear of a gay marriage. The Book Corner of the month is an article by author Ruth Vanita on same-sex weddings and modern India.
In the mid-month issue, Surbhi Dewan's fictional story is an account of a young woman's literal escape from the pressures of marriage, and the Interview section features an audio recording of a conversation between queer feminist activists Rituparna Borah and Jaya Sharma who may have dodged the clutches of marriage but have somehow been unable to untangle themselves from it. The organisation Nirantar also contributes an interesting article in Hindi on child and early marriage in India.
A second Video Page is a satirical video that makes you wonder why you're supposed to laugh, while the Blog Roll section features happy tales of Hindu-Muslim marriages, a personal account by writer Ira Trivedi on the many kinds of arranged love in today's times, and a bare-bones perspective of how marriage is structured in Nepali society.
We return next month with articles and art on Boundaries and Sexuality in the Global South.
Until then, happy reading!
The TARSHI Team
---
Cover image taken from Instagram