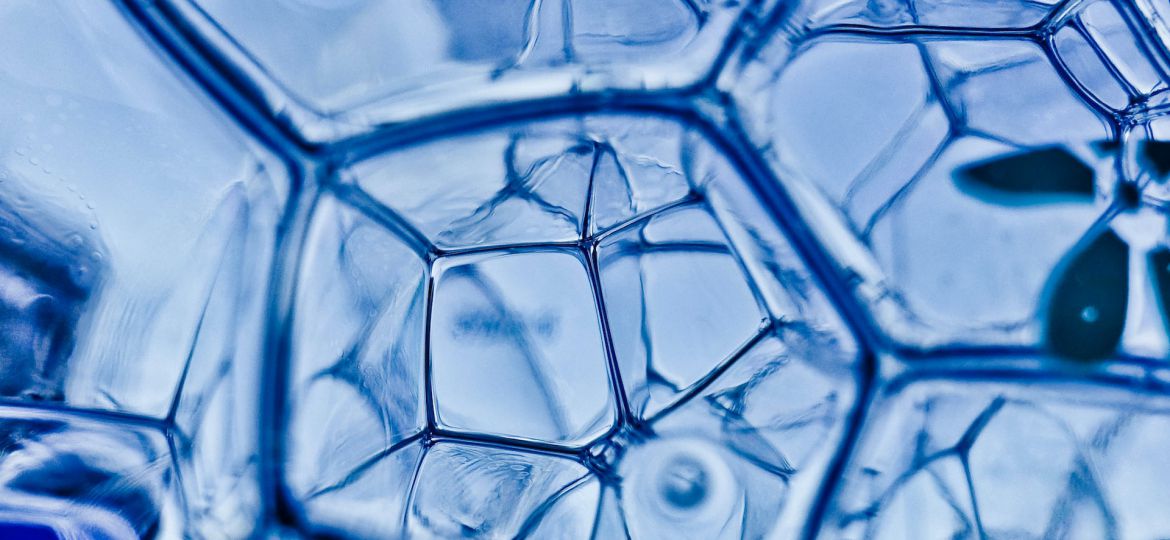 There is great power in connections. Connections call to mind association, belongingness, communication, knowledge, power, and so on, in almost every realm of life. It's true when it comes to sexuality as well. Sexuality and connections go together in more ways than may be immediately obvious and, as Shikha Aleya lucidly illustrates, sometimes they share an unwieldy relationship that needs healing. This healing may take the form of journeying across places, experiences, concepts and ideas, engaging in as much learning as unlearning, collecting new treasures, and shedding off old baggage. In a deeply-layered article, unpacking the multiple intersecting intricacies of connections, Adsa Fatima questions whether connections are mutual or one-sided; voluntary or coerced; simple or obscure; contractual and temporary, or forever and beyond.
Questions, questions and inevitably more questions! That seems to be the human condition when it comes to connections, especially our connections with other people. It's complicated, right? Kumam Davidson Singh offers us a look into his mind and heart space as he reflects with an almost brutal honesty on his sometimes waxing and sometimes waning connections with writing, community, family, old friends, and of course his own self. Prakash, a co-founder of Xomonnoy, an intersectional queer feminist community group, shares personal and political insights peppered with astute observations, with Shikha Aleya, about what connections mean to him in the context of sexuality.
We make connections between events, people, attitudes, expressions, social norms, and a myriad other things, and can very easily slip into false attributions of causality, of consequence. And here is where it starts getting dicey. For instance, associating certain behaviours with morality or rather a lack thereof. Or with danger or harm. Ankita Dhar Karmakar, like many others, was taught that watching porn was bad (because it supposedly equalled the oppression of women). Not only did she watch porn, she liked it. Read about what Ankita discovered and how she found power in being her own voyeur. ElsaMarie D'Silva reviews Good Luck to You Leo Grande, a film about an ostensibly strait-laced older woman's search for sexual pleasure, and the unexpected gifts she finds.
In Hindi, Tapinder Singh brings us Nargisi Pari, a poignant poem delicately tackling the intricacies of a mother-daughter connection.
In our November issue, each of our writers has independently focused on the role institutions play as facilitators or inhibitors of connections. Ambica Naithani looks back fondly at her days in college recalling the generous friendships and strong bonds that an all-women space enabled, and the threat that such spaces and connections seem to pose to men. Reflecting on their experiences as a queer Bahujan student on campus before the pandemic struck and then being stuck at home and having to interact with others online, Rajeev Anand Kushwah makes a strong and nuanced case for extending the queering of campus spaces and for a queer pedagogy in the teaching of language and other subjects. In an institution of another kind, Trijita spent the first three months of 2022 in a rehab facility for people with mental illnesses/mental disabilities. Instead of care and empathy, the inhabitants got rules, rules, and more rules – the main ones being 'no sharing' and 'no making connections'. Yet, as Trijita writes, "… human beings create communities wherever they go, and it was no different here."
Keeping with the issue's theme Connections and Sexuality, we have two Hindi articles for you. The first is a translation of an article by Smita Vanniyar, which is a look into what community bonds and connections mean to lesbian communities in India and how they find refuge in one another in an unaccepting environment. The second Hindi article is a translation of Wesley D' Souza's account of forming romantic and sexual connections as a gay man in small-town India, and how frustrating and alienating this can become.
And finally, we have for you Chitrangi Kakoti and Shikha Aleya's write-up of the results of the In Plainspeak Readers' and Writers' Survey of June 2022, where to our delight we have been Swiped Right! As you can see, we have taken heed of your suggestions and made some changes to our website. Thank you for your feedback and your support!
There is great power in connections. May we use it wisely and well!
Cover Image: Photo by Daniele Levis Pelusi on Unsplash