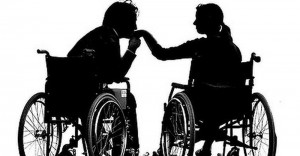 Posted by incurable hippie:
I have been doing some research on sex and disability, and thought I would share some of the links I have found. This will be useful for me in the future as a resource, and hopefully to others too. Disability and Sex General Links:
Back Pain and Sex

Augmentative and Alternative Communication and Sex
This post was originally posted on this blog.
Pic Source: Disability Horizons