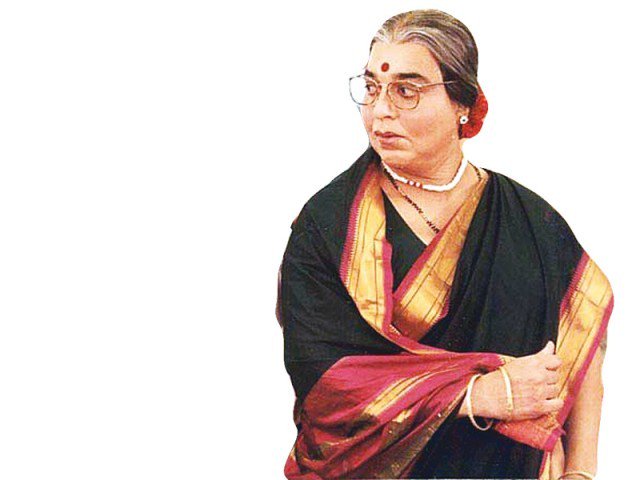 Kamal Hassan has come to be quite a literal poster boy of all anti-caste memes lately. To reminisce about the innocence of decades gone by and better situate my current critique, I recently went back to some of his "classics". Like most Tamil children growing up in that liminal limbo of the 90s, I had to opt between the Kamal and Rajni camps. To make a strong cinematic case for the former and to spite my father (who belonged to the latter), my mother subjected me to many Sunday prime times on Sony Max over Sun TV. While my narrative sensibilities weren't ripe enough to understand the likes of Ek Duje Ke Liye, Sadma and Hey Ram, the only seemingly age-appropriate film I watched was Chachi 420 (1997). So, a serious rerun informed by a more adult critical lens was due. Interestingly, the film doesn't quite require any complex deconstruction. Caste, which remained an open secret in the secular civility of postcolonial Indian cinema, assumes an explicit vocabulary in Chachi 420.
Inspired by the American film Mrs. Doubtfire (1993), the Hindi adaptation is a story of an estranged couple, their rather dramatic attempt at co-parenting and the ultimate happy reunion of the family. Surprisingly, our man of the hour Kamal Hassan, temporarily diverts from his customary Brahmin man-child trope, and plays the character of Jay Paswan, a Dusadh man. Jay happens to be in love with Janki Bharadwaj (played by Tabu), a rich Gaur Brahmin brat who "dares" to marry a Dalit man much against her father's will. Following her "rebellion", the very vegetarian Durgaprasad Bhardwaj (played by Amrish Puri) disowns his daughter Janki from the family and the flourishing leather processing business. Although deeply hurt by his response, Janki chooses Jay over her father's love and money.
It only takes about nine years for Janki to regret marrying down in class and caste. Not only is she unimpressed with Jay's meagre and unstable income, but his stature as a mere assistant dance director in Bollywood films also brings her great shame. Distressed by the lower middle-class lifestyle and disappointed by the "lowly bhand"[2] of a husband, Janki seeks a dissolution of her marriage with Jay. While he makes peace with the divorce, Jay is unable to reach an agreeable parenting arrangement with Janki, who has been declared the sole custodian of their daughter Bharti by the judge.
In fact their marriage had always remained fraught with parenting disagreements. When Jay accepted an offer for his five-year old daughter Bharti to perform in a Bollywood dance number, Janki resisted, saying that "a Bharadwaj's granddaughter is not going to dance for money". She rhetorically asked Jay who the kind of men are who pimp their daughters to entertain the world. This incident came to be the final straw in their marriage.
While Durgaprasad had already rendered Janki a lesser Brahmin woman for her decision to marry a Dalit man, he takes her back in order to save his granddaughter Bharti from such 'moral corruption'. As a part of his rehabilitative mission, Durgaprasad puts out a call seeking a governess for Bharti. The advertisement invites "hygienic and educated Brahmin women for the job of an aaya". Jay, who has been deprived of any contact with his daughter takes this opportunity and makes his way into the Bharadwaj household assuming the avatar of the quintessential pavan brahman woman, Mrs. Lakshmi Godbole.
Lakshmi (aka Jay) is compelled to fabricate a story of her troubled marriage to an alcoholic husband to gain the sympathies of the Bharadwaj family. However, much to Jay's dismay, both his landlord Haribhai (played by Paresh Rawal) and Durgaprasad end up falling in love with Lakshmi. Both the men are charmed precisely by her wifely devotion towards an alcoholic husband who has deserted her. Thus, Lakshmi comes to be admired for her chaste Brahmin womanhood which adheres to the ideals of stridharma and pativrata[3]. Thus, while the story progresses to establish the demands of Brahminical patriarchy, the narrative at multiple levels reiterates the ideals and aberrations of Brahmin womanhood.
It is also important to note that the construction of ideal Brahmin femininity is not an isolated process. It is carefully posited against the imagery of a deviant Dalit womanhood. In Chachi 420, Lakshmi establishes her loyalty and dedication as the honourable nanny in the Bharadwaj household by exposing the "immoral" domestic help Kaushalya who steals regularly and is engaged in sexual liaisons with the multiple men in the household. But, this caricature of the kaamwali bai (cleaning woman) as the promiscuous woman, an object of titillation for men, has been more than prevalent in Indian cinema.
A Dalit feminist standpoint draws our attention to precisely this troubled connection between caste, sexuality and labour. Chachi 420 remains just one case in point of cinematic reinforcement of caste-marked femininities pitted against each other in a hierarchical fashion. The gender and caste relations in the film work towards creating an iconography of a pious Brahmin femininity by denigrating Dalit women. This mandates a deeper examination of the fact that gender remains an important site where caste-based identities come to be negotiated and hierarchically organised.
The innocence we have come to weave around figures like Kamal Hassan and narratives like Chachi 420, as sacrosanct parts of an era gone by needs to be complicated. While the film by no means is a be-all and end-all of an anti-caste critique of Indian cinema, this review invites you to critically rethink many of the films which we have reminisced about all these years. Hopefully Chachi 420's caste-based charsobeesi makes a strong case for rehashing some of your favourites with a greater awareness of the connections between caste, gender and sexuality.
[1] This is a slang term derived from Section 420 of the Indian Penal Code which covers offences relating to cheating and dishonesty, and is used to refer to a person who is known to be a fraud or a trickster.
[2] Folk entertainer
[3] Stridharma refers to the duties of the ideal woman and pativrata refers to being a devoted wife.
To read this article in Hindi, please click here.