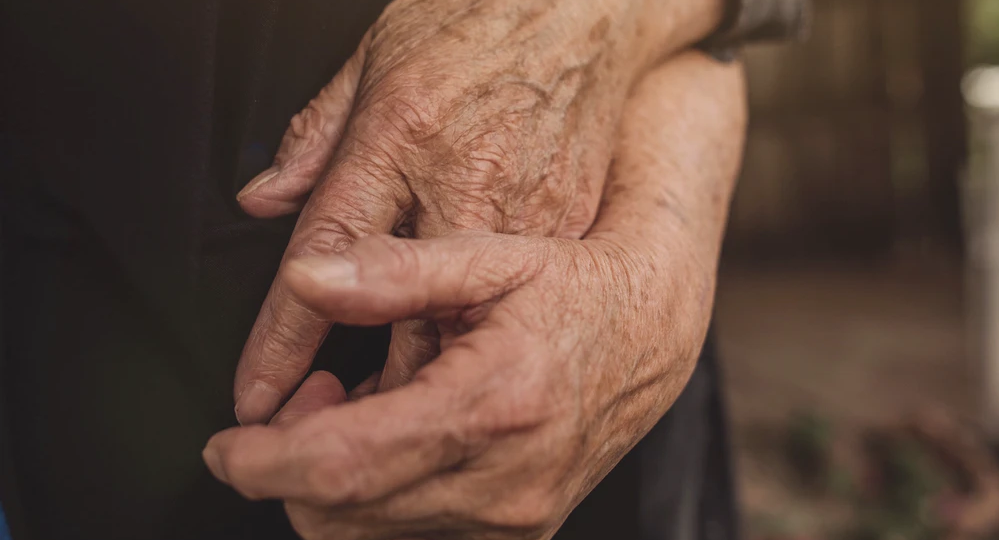 Age is just a number, they say. But, it has a lot of connotations in our society. It is a reflection of what kind of behaviour is acceptable from us and what is not. Two concepts that probably go together the least in our culture are 'later adulthood' and 'sexuality'. Allow me to differentiate between sex and sexuality: though they are often considered the same, sex stands more for sexual activity and is only a part of a larger spectrum of sexuality. Sexuality encompasses a range of areas of our life including our capacity to feel and express our desires, whom we are attracted to, and our own identity. While the idea of older adults and sex is a taboo in itself, the idea of older adults exploring their sexuality, by engaging in same-sex relationships, or by experimenting with the way the look, or by becoming more sexually active, causes even greater discomfort.
Perhaps this taboo exists because we humans have a tendency to put things into categories because it helps us as a way of organising life. This categorisation defines our culture, religion, law, and other social institutions, and we adhere to it to live a socially acceptable life. This has been true for cultures across the world especially when we look at it through the lens of gender, race and age. We have given each of these categories certain criteria, generalising about and stereotyping humans to fall in place with our ideas about them. Some societies in recent times have been able to successfully deconstruct older ideas and form newer, more liberal ones. For example, we see older adults in 'Western' cultures live independent of their larger family, which allows them the freedom to be who they are or live on their own terms. I am not saying that it is fully accepted in that context but that it's still easier to picture a North American woman aged 70 wearing a dress, going to a party alone and enjoying a few drinks, rather than Indian women of the same age doing the same thing.  In our culture we are conditioned to think of older adults as either warm, nurturing, and selfless, or grumpy, unhappy and dissatisfied.
Look at our movies and other representations of older adults in mainstream Indian cinema. They are either shown as controlling and as interfering in the lives of their younger family members like in Kabhi Khushi Kabhie Gham, Piku, and plenty of others, or they are shown as helpless and at the mercy of their children as in Baghban. Or, in other movies they are either characters who are merely 'there' with no particular contribution to the storyline, or, if they are noticeable, their role is limited to getting their children married.
Even if we look at movies in which there is 'romance' between two older adults like in Honeymoon Travels Pvt Ltd., Life in a Metro, and Mere Baap Pehle Aap, the stories show two lovers who were separated at an earlier stage in life being reunited, or two older adults looking for companionship to help them overcome their loneliness rather than expressing sexual attraction or sharing sexual intimacy.
Hardly do we come across movies like Badhai Ho and Angrezi Mein Kehte Hain which explore relationships between those older than 50 not just in terms of platonic companionship but also with sexual attraction and intimacy. Another film that covers this is Dibakar Banerjee's segment in Lust Stories, which not only explores women's sexuality but also addresses the stigma around having and expressing sexual desire at an older age in life. In this movie, the protagonist is shown to be having an extra-marital affair with her husband's best friend. Infidelity is already a controversial subject and the fact that the couple is older is what made some audiences even more uncomfortable. It seems unbelievable to many that an older woman has such needs and desires, let alone that she is fulfilling them with someone who is not her husband. Another movie that explores the sexuality of older women is Lipstick Under My Burkha. A widow at 55 years of age, played by Ratna Pathak Shah, is shown to enjoy erotic pulp fiction, in secret. The concept of a woman exploring her sexuality and fulfilling her desires independent of men, especially at an older age, is very fresh and new to an Indian audience. But none of the movies above are a part of mainstream cinema, and were appreciated and watched by very few.
A man with sexual desires after a certain age is labelled a 'sugar daddy' like the character of Anupam Kher in Mein Tera Hero or is represented as a predator. We hardly see a healthy expression of men's sexuality in older adulthood, as most of it is shown as older men drooling over 'younger and hotter' women. We also find a lack of representation of older adults who belong to the LGBTQI+ community, in a culture where this representation is in any case limited. A movie like Shubh Mangal Zyada Saavdhan that explores the dimension of being gay, lacks any character who is older than forty. When we think about the LGBTQI+ community, we assume that it is populated only by the young and the curious and does not include those who are living the prime of their lives.
We are led to believe that after a certain age, we are not supposed to even have, leave alone express, certain needs. This can be easily observed in how we use 'jawaani' (youth) almost interchangeably with 'sexuality'. Hence 'budhape me jawani' (acting like a youngster) is a taunt almost all older adults would have heard if they expressed their sexuality, even if all they did was as simple as dressing up 'seductively' or fashionably. The advice given to a lot of older adults is that they should focus more on religion than on 'worldly pleasures' and often this advice comes from older adults themselves! There is a lack of empathy and openness from peers as well, which makes it even more difficult. A person at the age of seventy, if they want to express their sexual desires, might be ridiculed by their peers too. Have we ever wondered what the cause behind this is? Why is sex after a certain age considered to be such a taboo? Sex at any age is a taboo in India, but that is a different topic altogether. Is it because we consider it to be related to physical attractiveness, an attribute we feel belongs to the young and not to the old, or is it because sex is considered to be something 'unholy' and 'forbidden' unless it is for the purpose of reproduction? And since older adults are already 'done with their duty' of reproducing, should they now be ashamed of having and acting on any romantic and/or sexual desires?
In my personal opinion, this has to do with our socio-cultural opinions about sex. In our culture, sex is not seen as a pleasurable activity but rather as merely a way of having children. And thus, older adults are not expected to engage in sexual activity. The thought of two people 'doing it' just for fun or pleasure is enough to evoke dirty looks, and, if you add the bar of age to this, it becomes even more unacceptable. Older adults are expected to be sacrificing and living for others, as they are assumed to have already 'lived their life'. In our times, we are working to cultivate safe spaces wherein we can each explore our own path in living a life of our choice. We must hold space in our minds, and in action, for people, at whichever age, to be able to safely and positively express their sexuality. Anyone who is exploring their sexuality at an older age is bravely resisting hetero-patriarchal norms around sexuality, and supporting them by not engaging in gossiping about or ridiculing and passing judgement on them, and providing a space of acceptance for them is the least we can do. Sex and sexuality is an important part of who we are, a means of happiness and fulfillment, and older adults deserve to enjoy it as freely as younger people do.
Cover Photo: Unsplash