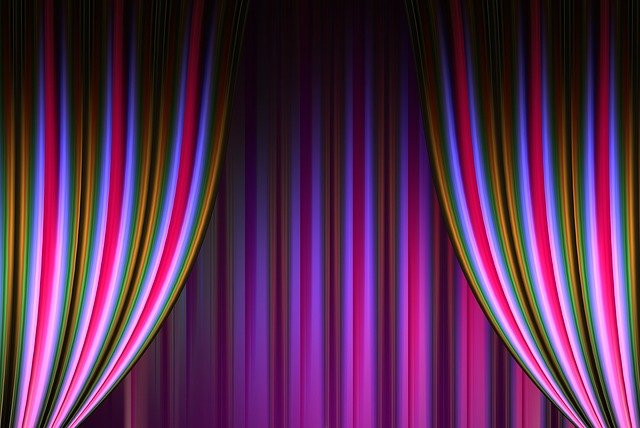 The need for spaces that we can slip into to escape is very real. We expect something from these spaces: solitude, solace, a haven. I only ever wanted a space where I could be myself and not have everything I do be criticised. I am not talking about the big things that one does – not passing exams with top marks, not winning a math quiz, not winning a race – instead, I talk about the small ways in which I lived – holding a teacup, drinking water, laughing, walking. I was always mocked, told to be a little calmer. "Why do you wave your hands, Wesley?" "Why is your voice so high, Wesley?" "Walk like a boy, Wesley!" Somehow, it felt like I was doing something that I was already supposed to know how to do. I was doing terribly, according to the people around me. When I was little, I was 'too little'. When I grew up, I was 'too much'. You can imagine my joy then, when I found out that my school was putting up a production of The Pied Piper of Hamelin. I knew I had to take part for two reasons: one, I had loved listening to the story when my English teacher narrated it; and two, it would give me some place to go, an escape for a few hours every day.
I grew up in a small village, in Goa, the smallest state of the largest democracy in the world. My school sat on top of a small hill and overlooked a stretch of fields and a river. It had no more than six hundred students and everyone who went there knew each other. The teachers had been there forever. They seemed to be a part of the school's furniture, unchanging. On a good day, everything would go smoothly and the playground would be full of laughter. On other days, the children would be mean and cruel as only children can be. I would finish my lunch as fast as I could and find a corner where no one would see me, and read. One eye on the clock, I would make sure to be seated in the classroom before any of the other students even thought of leaving the playground. On the off chance that they did see me walk, they would make loud comments about how my walk was 'girly'. I wasn't special, a lot of boys got this thrown at them. But I never understood why it got under my skin more than it should have.
It was around this time that the English teacher got handed the responsibility of putting up a play. So she did what any English teacher is bound to do at some point: she went to the library, the children's section, and pulled out The Pied Piper of Hamelin. Having decided on the story, she put out flyers calling for students to audition. I took one look at it before deciding that I simply had to be a part of it. Where else would I be able to put on outlandish clothes and skip around playing a flute?
I would rehearse my lines everywhere – the corridor, the shower, during recess, before bed. I would mumble the lines under my breath at the dinner table, giving my parents enough cause to be exasperated with me. But I was oblivious to this, because I was lost in a different world. I had practised my entrance, decided on the tone of voice I would adopt, and nearly perfected the gestures I would make. My heart thumped with the hope that the judges would find it good enough to choose me for the role. I put together a makeshift costume, borrowed a flute from the music department, and waited in line to take the stage.
On audition day, I held my copy of the script against my chest as if without it I would fall apart. The copy had become worn in the few days I had had it. There weren't that many students who auditioned – probably less than thirty, ten of whom I was sure had been pushed by their parents and class teachers. Everyone seemed pretty confident. When my turn came, I left the script on a small table and went up. The five minutes we had been given blurred past. I kept reminding myself to glide (not walk) across the stage. Every little lilt in my voice that I had been made fun of for became a tool that I used. I left the stage full of adrenaline, the biggest smile across my face. I knew I had done well enough to get at least one of the roles in the play.
It was around this time that I was also figuring out where I stood in terms of my sexuality. I had begun to think that I was somehow 'a little different'. But I didn't have the language to articulate in what way I felt different. The only words that were available were derogatory, alienating, and I didn't want to be associated with them. Goa is a land that welcomes. It is also a place that has a hundred different ways to call (and make people feel like) an outsider. The number of words that a Goan uses to call people an outsider makes up a long list. Anyone who doesn't conform to their idea of Goa, and anyone who hasn't lived in Goa for a generation or two, will be called bhailo (outsider) or bhiknakar (a derogatory word for a tourist). In time I would find more words (gay, 'homo') added to this list. When the Internet finally came to my village, I secretly logged in one evening when my parents weren't home and googled these words. They had always been there. Then, after the requisite fear and trembling, the only thing left was accepting that this was who I was. I carried this knowledge uncomfortably for the longest time.
But it becomes exhausting to always be the odd one out and be made to feel like one. At one point I remember thinking, "To hell with it!" and just being myself. I was going to be in a play and I would live my life there until I could move away from home and be myself all the time (I would only discover the cruel things about the world later on). I got cast as the Pied Piper and I found that, in the play, I could wear those tights, knee-breeches, frilly collars, make-up – and all this would be expected of me. I noticed that I was being applauded for doing the same things that I would otherwise have been criticised for in my regular life.
I knew then that if I were to have any semblance of happiness in my life, I would have to learn to accept myself. This has been a difficult journey, and it has not completely ended. The theatre has helped. That first play, and all the subsequent ones, gave me the confidence I needed to be myself, think on my feet, and remember to breathe. I learnt how it was to be a particular character, and in that I learnt things about myself. The fear of being a stereotype had been lodged in my head, and it was slowly starting to shake loose. I knew then that I was working towards one goal – the day I could look at myself and claim the words "queer", "gay", and "different" as my own.
Cover Image: Pixabay