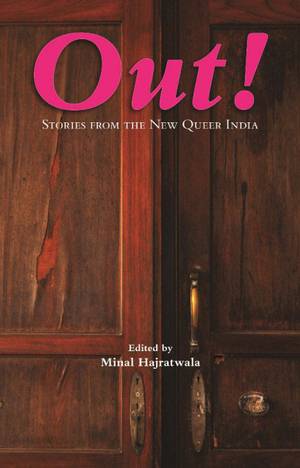 When it comes to literature and sexuality, I realise that I thrive on literature. It has been a constant theme in my life. Without trying to evangelise gender-specific roles, I was exposed to literature in my mother's womb (my dad and her read avidly, once they discovered she was pregnant). If there's anything remotely scientific in 'garbhadhaan sanskaar' (education in the womb), I was subjected to it, quite early.
I grew up trying to tear apart my dad's textbooks, and then grew up more being exposed to children's literature on values education, religion and spirituality. Soon enough, I was reading the likes of Premchand, Acharya Chatursen, Kabir, Tulsi, Mirabai, translations of Chekhov, Tolstoy, Tagore, Bimal Mitra, Sharatchandra, and others. I was deliberately kept away from Shivani, Yashpal, Manto, etc. till I grew up.
The first sensual descriptions of the human body and human sexuality were the ones I read in Acharya Chatursen's work. It made me feel curious, but unable to ask anyone for further elaboration. Some of it was empowering – for example 'Vayam Rakshamah'; others realistic, but problematic – 'Goli', for instance. Of course, there are certainly problems related to the lack of intersectionality in the discourse in almost all of the literature from that time. However, knowing through literature that there were elements of consent, polyamory, and matriarchy in societies, was a relief of its own, in an inexplicable way.
Then there were the likes of Rahul Sankrityayan, who I read very late in my life. His 'Volga se Ganga tak' is particularly refreshing as well as enlightening in terms of tracing the social journey of the Indian subcontinent. How women were free to choose their partners, how matriarchal society was pro-sex, pro-choice, commune-like, and how it came to be where it is now, is an account worth reading.
Only a few years ago did I discover Osho, Manto, Ashapurna Devi, Amrita Pritam, Ismat Chugtai, and others. I have also deciphered some of the early Bhakti-poetry in Hindi, in a feminist way. I had a brief brush with the literature of the Shakt Sampraday (a school of Indian philosophy / religion that believes that Goddess is supreme).
All these works have made me acutely aware of how gender, sexuality, and religion, are so deeply intertwined in the social fabric. Also, how conditioning can significantly influence one's understanding of literature, or the lack of it. In fact, sometimes, I imagine all these authors sitting around a table and talking about what they wrote and why.
I feel not as satisfied with the quality of contemporary literature that I read. However, I do find interesting stuff when I read smaller works, anthologies, blogs, or comic strips. I also read literotica on literotica.com, occasionally.  Recently, 'Out! Stories from the New Queer India' an anthology of short stories, on contemporary LGBTQIA India by Queer Ink has also grabbed my attention.
As I currently read the works of Marquis de Sade and the Kamasutra in Sanskrit, with the help of a Sanskrit teacher, I realise how much literature is available and how much more in needed. As I read, I also discover the need for myself to write beyond what I have already done. For it is in our collective effort of contributing to the vast body of literature, that we empower the truth and expression of sexuality for all people.
Cover Image: The Hindu