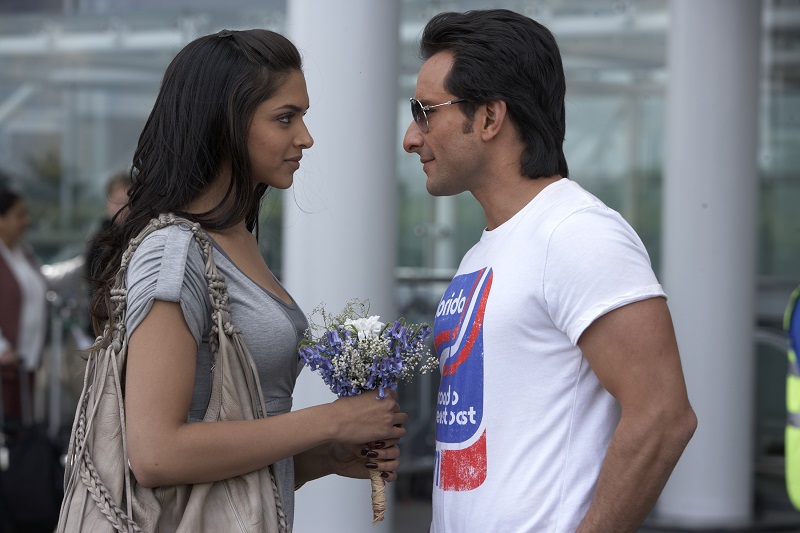 Ever has it been that love knows not its own depth until the hour of separation.

– Khalil Gibran
Separation is a part of bitter reality for people migrating to other places. The ordeal of staying away from loved ones is very painful. There is always the wait, the fear of loss or never getting to see them again. Every day is spent with thoughts of the person left behind. These emotions of loss and despair are best brought out through poems and music.
Therefore I thought to put together some mainstream Bollywood songs across decades which best capture these emotions related to migrants who live away from home but keep the people they love close to their hearts.
I couldn't help but notice the way separation is expressed in these songs differently based on gender. The women seemed to be in a weaker position of pleading and missing, and the men slightly more powerful even in the separation. Most songs sung by the female character for her lover are about her desperation to get back to her lover and portray her agony and pain in the separation. Whereas those sung by the male character are more to do with demanding love, for it was a promise that was supposedly made, and some even express a sense of betrayal and mistrust as their lover was leaving for another land. Patriarchy seems to seep in subtle ways into every emotion expressed.
Nevertheless, for now, let's enjoy the playlist:
1. Yeh Dooriyaan from Love Aaj Kal (2009)
The song brings out the pain of the distance between people who love each other, and hopes that this distance would vanish.
2. Main Yahaan Hoon from Veer-Zara (2004)
The song is about separated lovers living in different countries yearning to see each other and how they wish they were together.
3. Aye Ajnabi from Dil Se (1998)
The forlorn lover nurses his broken heart as he searches for his beloved. The song expresses the pain and anguish of not being able to meet the loved one.
4. Pardesi, Pardesi from Raja Hindustani (1996)
The lover asks his (foreign) lover to keep her promise and not leave him.
5. Lambi Judai from Hero (1993)
The disheartened lovers express the agony of separation, how the memories keep flooding, and that there seems to be no hope of meeting again.
 
6. Pardesiyon Se Na Akhiyaan Milaana from Jab Jab Phool Khile (1965)
This song gives gyaan (advice) on not to fall in love with people from foreign lands as they will have to leave anyway and will leave you behind (those weren't super-connected times with cellphones and the Internet!).
7. Jane Wale Ho Sake To Laut Ke Aana from Bandini (1963)
The singer is pining for the person who has left, waiting for him to come back and asking him not to forget the memories they have from back home.
8. Aaja Re Pardesi Main To Kab Se Khadi Is Paar from Madhumati (1958)
"I'm waiting on the shore, gazing at the paths, my eyes have turned sore / I am such a light of flare that could neither blaze nor smother." The heavy-hearted lover waits for her partner to come back.
9. Aa Laut Ke Aaja Mere Meet from Rani Rupmati (1957)
"Come, return to me, love / My song is calling out to you / My music is lonely and there is no melody without you," sings the lover waiting for her beloved to return.
10. Bichhade Huye Pardesi from Barsaat (1949)
The singer pleads with her separated lover to keep his promise and come back at least once. She also sings about her fears of him finding another lover.
Can you think of a few songs along the theme of migration, separation, and longing? Post your additions to the list in the comments box below. Diversity in language and region are welcome!