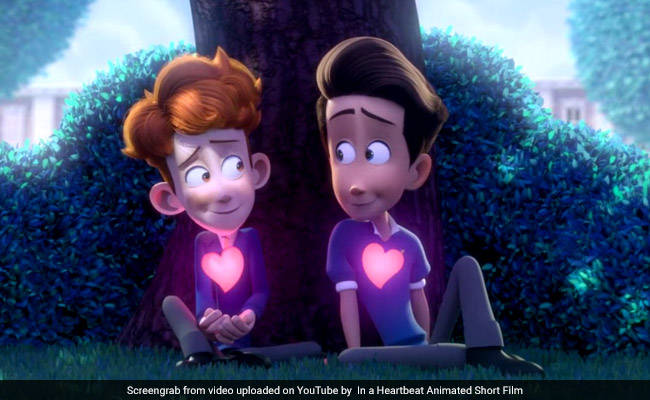 In the short animated film In A Heartbeat, a young man is quite literally torn between his heart and his mind when he develops feelings for one of his male classmates.
The film has garnered praise worldwide for its honest portrayal of the internal struggle that many queer people go through from a young age, navigating societal stigma and their own desires. In an industry that often ignores or stereotypes people of minority sexual orientations, this film is a refreshing take on young love.
Watch as the main character frantically tries to hide his feelings from the object of his affection, only to be surprised at the very end! In A Heartbeat manages to convey the complexity, heartbreak and joy embedded in having a crush, while also honouring the diversity of love – all in 4 minutes.
We curate videos and images based on our monthly theme, and credit and link back to their original source.