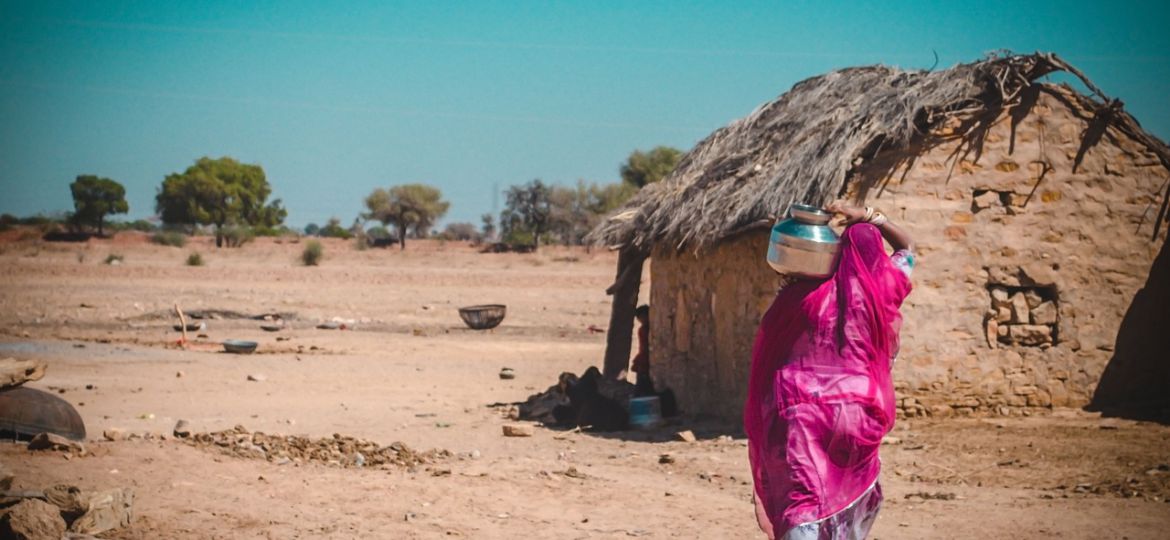 Some weeks ago, I was invited by the British High Commission to give a talk about sexual harassment at the workplace. I always preface my talks on this subject by talking about gender sensitivity, unconscious bias, harmful gender norms, and being aware of our own power and privilege.  
One of the pieces of positive feedback I received was around the tools I used to delve into power and privilege and its contribution to discrimination and violence. People found it helpful to think about their own place in society in relation to others across various dimensions and think about the power and privilege they may or may not have. Across some dimensions one might be in a position of power, and across others, be vulnerable. For example, a woman from an upper-caste background might be vulnerable as a woman in some settings but because of her caste, might have some privileges that give her power over others, in other settings. Or an educated Muslim woman might be vulnerable because of her gender and her religion in some settings but her education might lend her privilege in others.
What's important for us to always remember is that discrimination and violence do not take place in a vacuum. Knowing one's power and privilege is essential as it allows us to question and challenge harmful gender stereotypes and norms as well as our unconscious bias(es). It also helps us understand how we could be preventing or perpetuating violence and discrimination against others without even realizing it, and be more mindful of what we can do to change and challenge the status quo.
At the workplace, how we see and treat others is directly related to our consciousness of our own power and privilege and how it operates in our larger context. If we aren't aware of and working towards changing the balance of this, we may participate in creating and sustaining a toxic work culture, micro-aggressions, unfair policies, and biased hiring practices. For example, when people in hiring roles aren't conscious of their biases, women are less likely to be hired for senior positions, higher paying jobs or more specialised roles. This can be countered by "anonymous recruiting" where the name of the person applying is kept anonymous and the applicant is evaluated on skill, experience, and education. At my previous role at Kingfisher Airlines as Vice President Network Planning, I was quite frustrated with only resumes of men being presented. I instructed the HR team to find me a mixed-bag of candidates and we gave them logical and analytical tests which were a requisite for the job and hired the best candidates. This gave us a wider pool of people to work with and we ended up with one third of the team consisting of women.
Last names often reflect someone's caste, and it can be harmful for a candidate if the recruiter is biased. Upper castes like Brahmins and Baniyas hold 94% of the top jobs in the private sector, according to a study by Prof Surinder Singh Jodhka from Jawaharlal Nehru University. In an earlier study by Sukhdeo Thorat and Paul Attewell it was found that applicants with a 'typical' Muslim or Dalit name had a lower chance of being called for an interview as compared to an upper-caste Hindu. Their experiment revealed that for every 10 upper-caste Hindu applicants who were called for an interview, only 6 Dalit and 3 Muslim applicants received a call.
Anonymous recruiting definitely would help. 
On the more extreme end, biases can lead to violence. Right now, violence against women and girls is being called the Shadow Pandemic because on average it impacts one in three women globally at least once in their lifetime. According to the National Crime Records Bureau (NCRB) of India, in 2019, there were over 400,000 crimes against women, and the number of cases of violence rises every year. There were 32,033 rape cases reported just in 2019, averaging to about 88 sexual assaults a day, plus the countless cases that go unreported.
 These are not just statistics or numbers. It is important to understand who the victims are, and if there is any correlation of the violence they face with their age, gender, religion, caste, class, ethnicity, etc. The Prevention of Sexual Harassment of Women at the Workplace Act (POSH), which was formulated on the Vishakha Guidelines, supports the rights of women in the event of sexual harassment. It recognises the rights of women both in the formal and the informal sector and provides mechanisms for complaints and their speedy redressal. Under this Act, workplace sexual harassment is defined as either hostile or quid pro quo (a favour or advantage granted in return for something). Being aware of your unconscious bias, power and privilege can prevent you from contributing to a hostile workplace where you might infringe on the rights of others. For example, micro-aggressions are passed off as jokes and when one complains, it is laughed off as not being able to 'take a joke'. Further, it is difficult for women to make a complaint about sexual harassment at the workplace because it is assumed that 'she asked for it' and therefore invited the inappropriate behaviour. It is often assumed that when a woman makes a sexual harassment complaint, the abuser is going to lose his job. Therefore it puts pressure on the woman to stay silent and not complain lest the blame for the man losing his job (which is an assumption) falls on her, as well as bearing the consequent guilt for his family's economic and social suffering on account of his dismissal. 
Women are dropping out or rather being pushed out of the workplace because of the additional burden they bear of domestic and caregiving work which is largely unpaid and disproportionately allocated to them, as well as, because of safety concerns either at the workplace or in public spaces which include travel. Currently, with COVID-19, women are further overburdened and stressed with increased unpaid care work which spans caring for the daily needs of family members young and old, managing health care and overseeing the education of children which is now online, in addition to pursuing their own careers in a work from home scenario.
Despite POSH, employers are lax in enforcing it. Take, for example, the hundreds of women in Maharashtra's Beed district working on sugarcane plantations who have had to get their uterus removed because contractors refuse to hire menstruating women. They wish to cut down the time taken for toilet breaks. These women are probably not aware of their rights and even if they were, where would they go to make their complaint? Only 29% of 566 districts in India have District Investigation Committees where a complaint can be made and investigated. These women unfortunately are left out of the system because they are unaware of their sexual and reproductive rights, they do not receive proper education, they have no safe spaces for discussion as menstruation is a taboo topic and no access to proper menstrual health products leading to further medical conditions. If they had proper guidance on different aspects of legal rights, they could have organised themselves, challenged the contractors, and demanded justice and better work policies.
Dalit women, who are at the receiving end of violence and discrimination, face a "triple burden": of gender bias, caste discrimination, and economic deprivation. In May 2021, in Bhopal, village thugs beat up and raped a pregnant Dalit woman because her husband refused to cut a tree. Whilst in Rajasthan, upper caste men assaulted another pregnant Dalit woman over a land dispute. In Uttar Pradesh, upper-caste men assaulted two Dalit women for entering a field. In most cases, the police were slow to file a complaint and investigate the crime. Last September, in Hathras, a group of menraped a 20-year-old Dalit woman who had entered a field to get grass for her cows. It was only after public outrage that the police acted and arrested the perpetrators of violence. 
Similarly, Muslim women are at the receiving end of violence and harassment because of their gender and religious identity. Recently, on "Sulli Deals", an app on GitHub, dozens of Muslim women in India were listed as being "for sale" online including Hana Khan, a commercial pilot. It was meant to humiliate and degrade them simply because of their gender and religion. It took several complaints and an FIR to finally take the app down.
Therefore it is critical that we equip ourselves with knowledge and become aware of our unconscious biases. There are several tools out there, and one can also sign up for workshops like the one I did for the British High Commission. Knowing our position of power and privilege will help us be more alert to acts of violence and harassment. Each one of us has the power to disrupt the status quo, to empower others and to be active agents to create inclusive policies and workspaces.
Cover Image: Pixabay