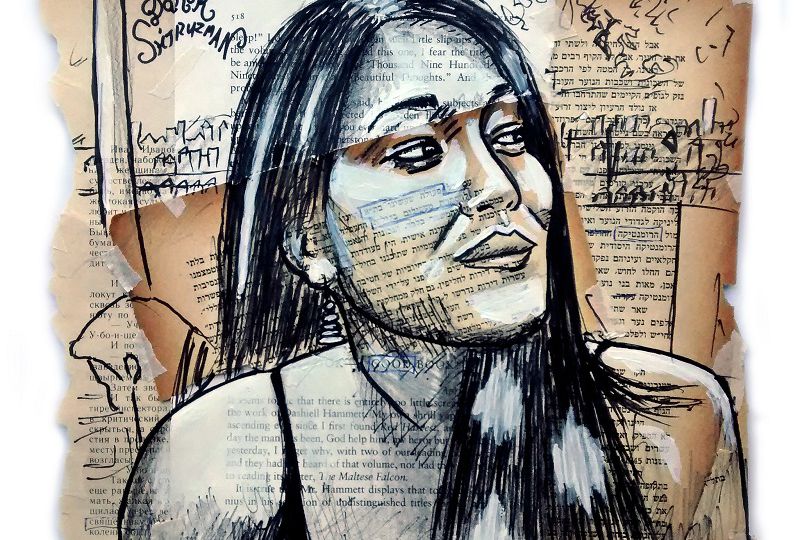 Sex worker: A person who negotiates and performs sexual services for remuneration. Some use this term to mean only prostitution, while others use the term to refer to those in the sex industry such as porn actors, bar girls, striptease dancers, performers in peep shows, live sex shows, etc. This is not the social or psychological characteristic of a class of women, but an income-generating activity or form of employment for women, men and trans* people.

– adapted from TARSHI's manual for trainers, Basics and Beyond: Integrating Sexuality, Sexual and Reproductive, Health and Rights
It is said that the sex workers' rights movement as we know it today began in the 1970s in France with hundreds of sex workers, who were reported to have occupied five influential churches of the time, with demands to end police harassment, for the reopening of hotels where they worked, and the scrapping of anti-pimping laws, among others.
The discourse for the rights of sex workers around the world has taken shape in many ways, at times leading to conflicting stances on sex work (regulation and abolition arguments) and how to make laws to protect sex workers (legalisation vs decriminalisation), or on what constitutes sex work itself (Is sex work work? Is sex work sex?). Not only has evolving discourse on sexuality influenced the fate of how sex work is understood, but also with the growth of sex workers' rights movements, discourses on sex work are now being able to influence how we think about sexuality. In our issues on Sex Work and Sexuality this month, we hope to be able to traverse some of these convergences.
The Issue in Focus takes the issue head on: "Is Dhanda (Sex Business) Work?" ask Meena Saraswathi Seshu and Aarthi Pai before they venture deep into the positions of sex workers' movements in India today.
In another part of the world, sex workers of different ages and backgrounds in Chiang Mai, Thailand came together as part of a discussion at Empower Foundation on what they think the links between sex and sex work are. And, Women's Network for Unity in Cambodia contributes their point of view on the issues and rights of sex workers in Cambodia.
Kristin Francoeur and Surabhi Srivastava write on why it's pertinent to bridge the gap between the sex workers' movement and the abortion rights movement, specifically in the Global South. Shikha Aleya doesn't have to look too far to find the absurdities in common assumptions about sex work as she ponders about the kinds of challenges sex workers seem to have to tackle in our culture.
Brushstrokes features Liz Hilton's thought-provoking cartoons that work out the plain logic of how sex work is (of course!) work, while the irksome representations of female sex workers in Bollywood over the years are revealed in Point of View's Zinda Laash on the Video Page.
The Hindi section comprises part I of the Meena Saraswati Seshu and Aarthi Pai's Issue In Focus for the month, and a translated and republished I Column by Anita, a Devadasi who worked with sex workers' collective VAMP, that originally appeared in our 2014 issue on Consent and Coercion. We also publish in Hindi part II of Moulshri Mohan's article on the problems of class in South Asian feminist movements to occupy public spaces.
The FAQ Corner gives information sex workers need to know about Anti-Retroviral Therapy. An Abuser Alert by ProjectX for sex workers to use to caution each other about abusers and seek help features in our Innovations Corner. The Reading Corner is Sex Workers Speak, Who Listens? a series of articles by sex workers from around the world about key issues of the movement. The Global Network of Sex Work Projects collates news, information, discussions and resources from projects around the world in our Campaign Corner.
For the mid-month issue, we continue the Issue In Focus by Meena Saraswathi Seshu and Aarthi Pai on lessons learned from the sex workers' rights movement. The issue also features the same article translated into Hindi.
Manjima Bhattacharya gives us a fly-on-the-wall account of a day at Special Court No. 54 in Mumbai which only hears cases to do with the Prevention of Immoral Traffic Act i.e. prostitution, pimping and the running of brothels.
Varsha Kale, President of the Bharatiya Bar Girls' Union, talks to TARSHI ­­­ on the occasion of dance bars reopening in Maharashtra after being banned for 11 years by the state government. Moulshri Mohan looks back at Shohini Ghosh's 2002 documentary film Tales of the Night Fairies, and gleans insights on what sex work has taught feminism as we know it now, over a decade later.
Barbara Lotti from Mama Cash, an international fund that supports women's, girls' and trans people's movements around the world, writes about why being a feminist funding organisation means supporting sex work activism. Excerpts from RedTraSex's (Network of Women Sex Workers from Latin America and the Caribbean) new guide for healthcare practitioners also feature in the Voices section.
Also, we just had to feature a second Video Page this month when we watched Imtiaz Ali's new short film that is sure to lift your spirits.
In this month's Blogroll: How Do You Battle AIDS if No One Talks About Sex? KP's Transgenders Speak Out; Bishakha Datta's Porn. Panic. Ban.; and one of our older articles republished – Providing Sexual Services to Clients with Disability.
Special thanks to Meena Saraswathi Seshu and Aarthi Pai for their help in putting the issue for this month together. We return in May with two new issues on Relationships and Sexuality.
Until then, happy reading!
The TARSHI Team
Image source: danor shtruzman | CC BY 2.0