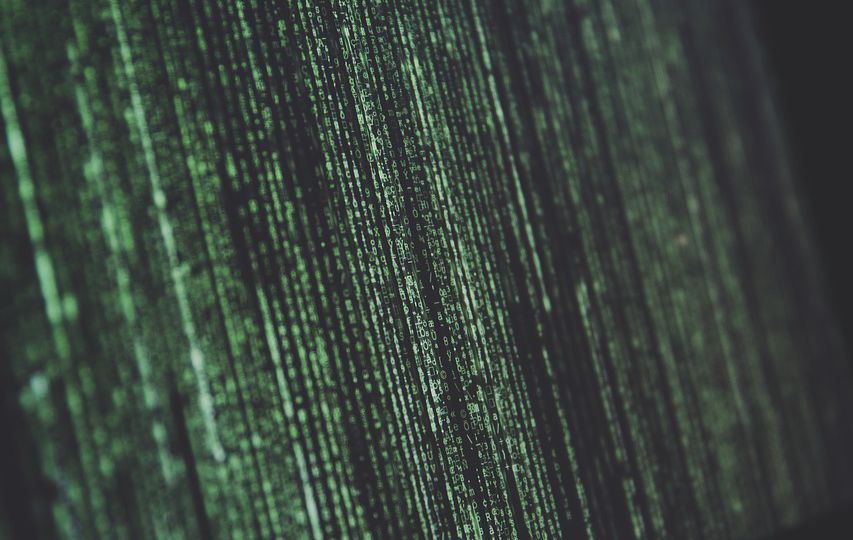 One summer afternoon some moons ago, a man at work assigned to help me move numbers on an excel sheet casually told me, smiling, that he had seen a nude picture of me. So casual was his delivery, so seamless with whatever mundane work detail we were hashing out that I didn't believe I had heard right. So, after pursuing a professional angle to its end, I looped back to the "nude" part of the conversation. I asked him what he was referring to earlier, matching his casual air, though my heart beat faster. In due course I found that my phone photo album was linked to my google work account, that the everyday pictures I took – of friends, family, lovers, of sunsets and beaches and mountains, of food, dogs, parks and bridges, and yes, of me, were all faithfully recorded in a folder in my work account. You shouldn't forget to sign out of your account on others' desktops, he said, still smiling, faux concern in our newly forged faux, forced intimacy.
What I wish to attempt here through this short essay is to feel through what I call the psycho-politics of this violation of my privacy and of countless others, a violation popularly referred to as "non-consensual porn". This I'll do though an examination of the reactions and responses that I found in myself, in others that I narrated the incident to, as well as in the legal resources available to me in my limited pursuit of sexual justice following this incident.
At the heart of the little power dynamic that this man – hereafter referred to as worm-man – was attempting to set up with me were a couple of assumptions. One, that I would be ashamed (of my body/of my nude body/of possessing a picture of my nude body/of being the kind of person who took pictures of their nude body), and two, that this shame would translate to silence and secrecy; a little intimate cocoon of only him and me, where he ruled. Since I was neither ashamed nor particularly quiet, my very first instinctive step was to burst through the walls of this cocoon that was closing in on me – I immediately called around two other women in office to his desk, to unravel the puzzle of a nude on an office desktop. That his face paled and he attempted to prevent me from doing this ("No one else needs to know about this!" he snapped), is one indication of his intentions, observed a friend.
Shame, in the victim, marks the social meanings that surround some of the laws that frame the issue. In India, sometimes used in this context are laws against defamation, and often used are anti-pornography laws that target the transmission of "obscene", "lascivious" material that "degrades" and "corrupts" the receiver. Thus, the law punishes not because it is a violation of the privacy of a person but because the transmitted content reflects shamefully on the subject and/or is morally dubious. "Pornography", the etymological roots of which refer to "writing about prostitutes", has a rich feminist history of pro and con arguments, some of which hinge on the question of the respect for autonomy and the personal subjectivity of all the people depicted in the product, and also in the production process itself – for example, porn depicting the objectification and violation of women tends to be produced by straight men for straight men. Would a naked selfie, a woman wielding an angle on herself for (her and her lover's) pleasure guarantee autonomy? Perhaps, in limited ways, depending on the angle. What is certainly threatened when that image is captured, recovered or transmitted without her consent is her sexual autonomy. What this certainly is notabout is the corruption or degradation of the receiver of the image transmitted, there being nothing degrading or shameful in the female sexual human form written about or photographed (it depends on the angle, this bears repetition). In a moment of confrontation with worm-man, where he claimed that he became scared at the sight of my picture, I asked him what is so scary about a picture of a naked female form. "It is, for me," he said. "Even if it isn't for you", was what he didn't say but implied.  Even if it isn't for me, used as I am to such practices as the making and sending of such frightening, obscene pictures. His judgement of me was one that the anti-pornography laws rush to uphold; used in these instances of violation of privacy, they may indict not only the violator but also the violated, for recording nude pictures of herself and sending them to a lover.
What social arrangements condition this shame that makes a victim of an offence a perpetrator?  Many social theorists place the deepening of the demarcation between women who are good and bad, chaste and non-chaste, wives and whores, at a historical juncture that also occasions the division of social worlds into the private and the public. The modern "private" propertied family (usually upper caste) became the sanctified "private" site where chaste women, an extension of the possessions held by man, could safely have sex for the purposes of producing sons who can relay familial wealth. For this chaste woman, pleasure is in the overcoming of shame surrounding the uncovering of a concealed, private body. But it is a long journey, to this pleasure. The stops in this journey are suggested by the classic progression of the protagonist in written pornography: from overcoming shame to only lookpleasurably at one's nude form in the mirror, to awakening to the pleasures of one's nakedness outside of spaces that require one to be naked (the bathroom, for example), to savouring the gaze of the camera wielded on one's nude form. "Only a soul that does not enjoy the humming of a tune in solitude would shy from such little everyday satisfactions of the body," said a friend.
It is precisely such self-affirming pursuits of pleasure by women that invite punishment. This punishment is expected, unquestioned. The common response that I've heard across time and culture, a variation of which I too heard in this instance from a male friend is, "When we send someone nudes, we do expect this don't we, M?" Only a variation of "If you go out late at night, what else but rape would you expect?"  Or, "Ripe fruit left out in the open is good for the taking". A "You should have been careful" said to the violated woman when not accompanied by the calling out of the male rapist as the sole person responsible for the violence, transfers blame onto the victim. So I bristled a little at another well-meaning male friend, someone who believed worm-man to be innocent, when he urged me repeatedly to be careful in the future, this being the only lesson to be learnt from the episode. The double-bind here is that when I agree that I should be more careful (I do), the failure becomes mine alone – of being careless enough not to sign out of my e-mail account on a stranger's computer.
Distress rather than shame or dishonour seems to be foregrounded in the social meanings that construct victims of these violations in laws in Western Europe and North America. These laws often require that the publishing of sexually explicit material of another without their consent be accompanied by an intention to cause distress (as opposed to say journalistic, public interest or educational purposes) for it to be subject to judicial discipline. Worm-man, I anticipate, may never have gone as far as to publish or threaten to publish the pictures. His intention, I believe, while not so spectacular, was no less about an intention to cause distress –the necessary condition for the exertion of power – in this silent intimacy forced by him between us. Had I not ripped through that cocoon, I may have felt that power through that distress each time we encountered each other in these professional contexts. A woman somewhat less armed with feminist discourses on female sexuality or with less access to a community that participated in these, may have succumbed to the distress more readily.
Shame and dishonour may indeed be the foundation of such distress. Newspaper reports of women who commit suicide following circulation of "compromising" images of them or films such as Dev D in which fathers of women in "MMS scandals" commit suicide, stand testimony to this shame. But equally, could it also not be the distress accompanying violations of one's sexual autonomy and sexual boundaries, nothing at all to do with shame? Or in other words, the kind of distress that accompanies sexual harassment. The woman in question becomes disrobed without her consent, a la Draupadi, each time her nude picture/video is shared with her class-mates or neighbours or in-laws or colleagues. When someone throws an egg at you, or hits you, insults you or pushes you sexually beyond what you are ready for at the end of date, it is an assault on your self. Distressful.
Which stranger's eyes will examine that picture, which sites will it reach? I allow some of that distress to reach me, in a rare moment when I let my guard down. The clouds, said my friend, the iPhone enthusiast. Circling our world are millions of clouds, trailing up from millions of phones, millions of laptops around the world. My picture will be swirling and swooping among these, alighting on any one cloud for only as long as it wants, flying among millions of other special, beautiful nudes, she said.
Special thanks to my priya sakhi Sreelaksh my Govardhanan, for our lovely, snatched conversations.
Cover Image: Pixabay