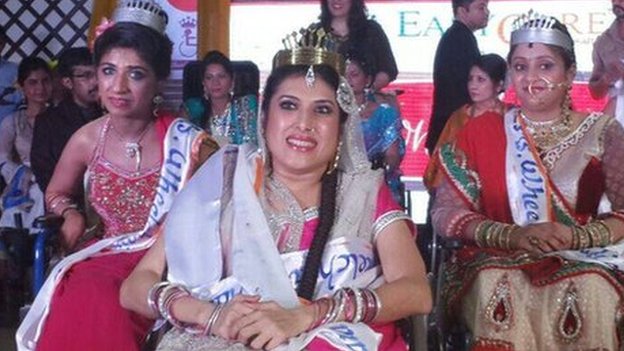 … the heroine an amputee on a microprocessor controlled prosthetic leg with a hydraulic foot and ankle system raises her arm to her partner's shoulder…
… music crescendo
… extras freeze
… the spotlight holds on heroine as hero draws her into his arms, picks her up and holds her high above his head, the hold-your-breath moment to last for six beautiful seconds… and the dance director calls 'Cut!'
Carers, attendants and family members rush in a body to their clients and loved ones.
Some have their mobility assistance service dogs helping them with bags, with diapers, with sanitary napkins.
Some carers accompany the users of wheelchairs to the toilets that are disabled access friendly, accommodative of a range of differing abilities.
The hero feels the claustrophobia coming on and races for the exit door to stand outside alone before the pins and needles sensation and frozen immobility of panic grips him and renders him hyperventilative. (Also a terrifying fart may emerge from his panic struck body.)

A behind-the-scenes description of the shooting of a love story that then goes on to become a box office hit.
Inspired by this film (yet to be attempted) a not-so-young couple on a date in the living room of the home of one of them, are in the mood to'fool around'.
They request their personal care attendants to leave them alone for a few hours.
He will want her to use her hands for many things because he is paralysed neck down.
She asks him to wait a moment as she has to use the loo. She has incontinence and must pee before anything sexually arousing. The last time around she'd peed by accident, then cried with embarrassment and he felt so terrible watching her, he cried too. So she wiped the tears, both his and hers, and they held each other and watched comedy channel for the rest of the evening. This time they hoped that it would be different.
A behind-the-scenes description of a date as two persons with differing abilities, their hearts thumping with anticipation, anxiety and excitement take their shot at sexual intimacy, playful, joyful, and intensely deeply personal.
Writing this, my heart thumps too. For me, as perhaps for a lot of people, relationships, intimacy and sexuality are difficult subjects for different reasons. For many, mobility issues are a large reason. Mobility in the context of impairment due to disability and mobility in the context of movement, migration or transport from point A to point B. Then again, would you ask a question of a person using a prosthetic leg, whether they like dancing? Dance, or desire, the 'doing' inherent to either, appears not just compromised but often ignored in popular perception of a person living with mobility impairment. Yet myth busting about differing abilities is happening everywhere, onstage and off. Sounak Banerjee, who conceived of India's first Miss Wheelchair contest says, 'Disabled people are also consumers of the entertainment industry but they are seldom represented.'  Neenu Kewlani, one of the winners of the pageant is also an activist, an intrepid traveler and toured India in a jeep counter-challenging mobility issues. She says, 'Winning the pageant is just another way of showing that disability cannot stop you from feeling and looking beautiful.'
Mobility aside for a moment – on sex and intimacy –how do we talk about sex and sexy? What do we say? So many words and concepts make up an intricate fabric of understanding this complex thing. Rights. Gender. Violence. Safe sex. Masturbation. Menstruation. Babies. Contraception. Sexually Transmitted Infections.Dimensions and measurements. Plastic surgery. Body image.G-string. G-spot. O. LGBT. Or as the TARSHI Blue Book says, 'Alphabet Soup'.
All of this, so hard to talk about,causing much private cringing, public debate and political aggression on the subject of values and traditions.Add issues of impaired mobility to the mix and the scenes from a film shoot and date so hopefully visualized earlier appear to be an impossibility. If sexuality is a tough subject for a person not living with mobility impairment or disability of any kind, how much tougher is it for a person living with such circumstances? Among other factors, sexuality is greatly dependent on self-image and perceptions of an Other.
For an individual who lives with a physical disability, mobility impairment may be of many different kinds and to varying degrees for different individuals.
Mental illness and disorders bring their own challenges. Persons with psycho-social disability may be confined, their movements restricted, even hidden away from family, society and interactions. Images and perceptions become deeply compromised.
A parent in an e-Group Discussion I facilitated for caregivers a few years ago raised the subject of sexuality and disability.The experience of sexuality of a person with intellectual disability may not follow the discipline and decorum of 'privacy' and 'private', resulting in angry or scared family caregivers running to doctors to ask about marriage, masturbation and menstruation. The family doctor may not have the competence to provide support or guidance.There are parents and families who consider and opt for a hysterectomy for a daughter who may have intellectual or developmental disabilities. There are carers in institutions of care and home-care attendants who refuse to tend to (or are abusive when they tend to) the personal hygiene and grooming needs of a disabled girl or woman when she is menstruating.
The fact is, mobility impairment does not automatically mean the end of the sexual being. There are many ways by which a person with mobility impairment can manage, explore and express their sexuality, and there is information available though perhaps not accessible to all.
Mainstream concepts and images have successfully strapped sexuality in a narrow straitjacket with measurements and blueprints for factory production.
That unfairly leaves out millions of human beings living with mobility impairment. A number of conditions could cause impaired mobility. Some of these are obviously visible due to the use of wheelchairs, prosthetics and mobility aids. Immediately the one thing that is removed, reduced, de-person'd in popular perception is the person, in particular, the sexual being, who uses that aid. Enabling and improving mobility effectively appears to somehow reduce the life, independence and freedom of choice of the individual as perceived by others.
Ellen Stohl was in an automobile accident at age 18 that left her paralysed. After therapy, she was able to re-gain use of hands, arms, torso, but not her legs. Fighting her own depression and the perceptions people appeared to have of her she wrote to Hugh Heffner of Playboy magazine … and she is to date the only woman with spinal cord injury to have been featured in a 1987 photoshoot for the magazine. About her letter to Playboy, she has this to say… 'I was trying to say Look at me! I am a woman more than I am a wheelchair, and you need to see that about me.'
There is much more than just one way of being, of living or experiencing sexuality. First we must allow ourselves in thought to accept this. Secondly we must talk about it. Finally, enable the creation of a world around us where the concepts and images surrounding us, the public spaces we visit and private spaces we inhabit – are inclusive and accepting, in every way,of the many differences that comprise the human race.
Cover Image: BBC