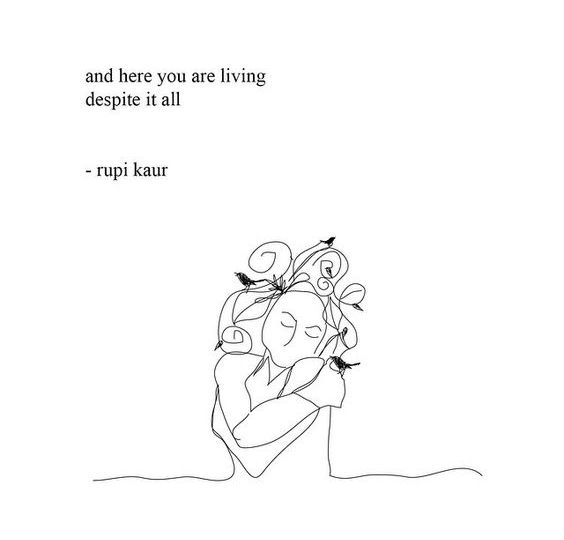 Take Time. Add Sexuality to it. How does it move? In a straight line, in circles, or does it zig and then zag? Does it loop around to the very beginning? Move in spirals? Wind down and stop? Going by the articles this month, it seems to do all this and more.
Most people consider that Time moves along a linear continuum and when they think of a hoary past of long, long ago, recall perhaps the old legends and myths that they heard as children, of gods and monsters, of fantastical beings and other worlds. But Devdutt Pattanaik reminds us with his trademark wit and freshness, in an interview with Shaifali Agrawal, that even today we live in our myths, and that myths are limitless. Time loops around, or perhaps what it brings does. Or perhaps it acquires newer, more contemporaneous interpretations depending on the lenses we choose to look through, as Shweta Krishnan's article based on a conversation with dancer, performer and cultural activist Anita Ratnam on the connections between dance, time, sexuality and gender in the dance forms of Bharatanatyam and Kathakali illustrates. It's an article that we published almost two years ago but re-reading it brings new insights into our constructions of time and the stories we weave around it.
And so, we live in our myths and our stories, each one of us, and for some of us our stories do not follow a sequential script. A does not always precede B or even Y as Shikha Aleya beautifully elucidates in her musings on time's uncovering of sexuality in her personal story. Similarly, Ramya Anand finds that time brings unexpected but, for her, welcome gifts. Like all things, it can go the other way too. Focussing on literature and a different kind of story, Kaustav Bakshi offers us a critical reading of Shyam Selvadurai's Cinnamon Gardens to show what time does to have certain sexual lives 'hidden'. Again, in the loops and twists and turns of this dance of sexuality with time, while some things are clumsily buried, others are exposed. The ongoing #MeToo campaign has Divya Swaminathan reflecting on what it was like when she was growing up, and the new tools that people are using to speak up against sexual harassment and abuse.
Time has given us an array of tools not only to protest injustice but also to document its own passage. The Brushstrokes section has South African photographer Zanele Muholi's portrait series 'Faces and Phases', that serves as a visual record of black lesbian history in South Africa as well as a work of 'visual activism'. Speaking of records and activism, Pawan Dhall casts a sweeping glance from past to present to look at issues of ageing and ageism in the context of gay men in India.
In Hindi we have Sominder Kumar's translation of Shweta Krishnan's article mentioned above. We also have more of our latest translations of earlier articles into Hindi.
On a different note, did you know that food has been used as a tool of protest? Go to the Food Corner to find out more. In the Media Corner, read about 92-year-old Dr Mahinder Watsa who writes a daily column on sexuality, and view the trailer of Vaishali Sinha's film about him, Ask the Sexpert. Watch Khaney Mein Kya Hai, a short film on the Video Page for a few laughs as a conversation across two generations flows along two different registers.
In the mid-month issue we re-post a review, focussing on two different films set fifty years apart, that shows how the fear of forbidden sexual desire does not seem to abate with time. In the blogroll we bring you an article on feminism through the ages in India, and a personal narrative on nostalgia and sexual desire. In Hindi, we have a translation of a coming out story and what could make things different so that a teenager would not have to huddle in a closet as well as an article on menstruation myths fed to young women in India.  
Happy Reading!