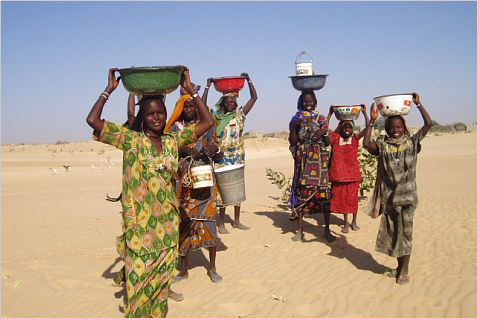 Movement. Stillness. Travel. Free flow. Restrictions. Borders. Us and Them. Movement takes us closer to our destinations and sometimes forced movement (migration/immigration) changes the course of history, and can end up isolating one from all that one has ever known.
Many a times, people end up building homes away from homes looking for better social, economic and political opportunities. Migration to cities from villages, from cities to bigger cities and then immigration to 'better' countries. We keep moving to get a deeper understanding of who we are. Sometimes, these movements can be liberating, for say, a homosexual couple, who seek refuge in a 'safer' country and are accepted for who they are in a place away from home. However, sometimes, even around the most 'familiar' places, one's movement might be restricted due to their gender identity and/or expression.
Under the section Issue in Focus, we have two thought-provoking articles this time. We are so used to seeing men hanging about street corners or parks ostensibly doing nothing much that could be called productive. We don't see women doing that. Why? Shilpa Phadke talks about the freedom for women to be in public spaces and the importance of reclaiming these spaces not only as a means to reach a 'final' destination but also to assert a sense of belonging. The fun and power of simply loitering – why can't women have it too?
To loiter is to just be hanging around some public place, which means that we need to be mobile in order to get there. Movement can assist us in experiencing pleasure and explore ourselves but why is sexuality limited to those with mobility? 'If sexuality is a tough subject for a person not living with mobility impairment or disability of any kind, how much tougher is it for a person living with such circumstances?' asks Shikha Aleya. She talks about how sexuality can be expressed in many ways and that 'mobility impairment does not automatically mean the end of the sexual being.'
For the interview section TARSHI interviewed Debanuj Dasgupta about queer immigration rights in the US.
In the Voices section, Eric writes about his experience working as a Peace Corps Volunteer in central Moldova and in parts of the Global South teaching health education; taboos as well as improvements abound everywhere. We also have Sama writing about the commercial surrogacy industry in India and how moving from one place to another contributes to the invisibilization – sometimes desired and sometimes not – of the surrogates themselves. Vizla highlights how mental health is a concern for many transwomen and transmen in Malaysia, due to the restrictions placed on their mobility.
With no apparent restrictions on our mobility, even a simple act like going to the toilet becomes a challenge when one is on the go. In the I Column, Shweta Krishnan reflects on how finding a toilet while travelling, or for that matter going around anywhere in the city, is a gendered experience.
In the Hindi section Akhil Katyal's poem – 'बर्लिन में' (In Berlin) is about an eventful night in that city.
Aindrila Chaudhuri reviews the book 'Working the Night Shift: Women in India's Call Center Industry' (2010) by Dr. Reena Patel and focuses on whether the new labour markets for women in developing countries liberates them or ends up constraining their mobility even further.
The video section has a trailer of a documentary film 'Beyond Boundaries' by Betsy Jose. The film is about the journey of individuals, who do not conform to heteronormative expectations of society, moving to a new country and have to start life alone in unfamiliar territory.
In Brushstrokes, we feature photographs from the now famous collection, Humans of New York, which has received accolades from around the world. In these photos men, women and children speak of their relationships, their sexuality and of their lives as they navigate the urban jungle that is New York City.
The FAQs section addresses the myths about sex tourism and prostitution in Thailand. The Innovations Corner carries a review of apps that women (and men) can use to stay safe and get help when they need it.
As we are coming to the end of the year please help us to evaluate In Plainspeak through 2014 in TARSHI's Corner this time. Take the survey and let us know what you think!
As always, we'll have more content in the blog roll section on the 15th of the month so do come back to read articles sourced from other blogs and some new content.