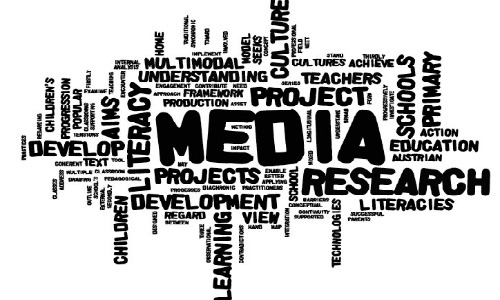 "The writer cannot be a mere storyteller; he cannot be a mere teacher; he cannot merely X-ray society's weaknesses, its ills, its perils. He or she must be actively involved shaping its present and its future."
Media is a representation of our society as a whole. It reflects our dreams, desires and shortcomings. It also twists and moulds our realities to make us question who we really are. Through newspapers, magazines, radio, television, cinema and now the computer and mobile phones, print and visual media reach our homes and influence our lives. Media can be liberating, thought provoking and educative. It can bring information to our doorsteps, give political movements a voice, create awareness, and sometimes simply entertain. At the same time media can be brutal, controlling and horrifying. It can perpetrate stereotypes, objectify human bodies, sensationalize events or sometimes simply spread inaccurate facts. This issue of In Plainspeak, takes an unflinching look at how we engage with the media, and how it shapes our lives and our thinking.
In the age of the Internet, we are not simply consumers of the media. We are producers too. Through social media – blogs, Facebook, Instagram, Twitter and other platforms – it seems as if we are free to speak our minds. But how true is that? In the Issue in Focus, Bishakha Datta takes a critical look at how censorship works on social media. Walking us through taboo topics and forbidden pleasures, her article asks a crucial question: are we only consumers and producers of media, or are we censors too?
Under the Brushstrokes section, Sakshi Bhatia addresses a similar conundrum: do we consume media or does it consume us? Her portrait about the representation of women in media asks important questions about how we allow what we see or read to shape our understanding of our bodies, sexualities and lives.
Very often this understanding crystalizes into fact as we allow our lives to be viewed through the lens of science. As we grow more and more curious about gender and sexualities, there is an increasing interest in digging into the science behind these social constructions. But it is not uncommon to run into a science story that seems to perpetrate old stereotypes without much thought or consideration for the repercussions it can have. In the Interview, Shweta Krishnan speaks to two acclaimed science writers, Doug Starr and Ellen Shell, on responsible science writing, and how putting science in a social context makes all the difference.
Media has enormous power and thus a lot of control. Many a times, we see what we are 'made' to see, we hear what are 'meant' to hear and most of the times, we end up developing and shaping our own perspectives on the basis of how powerful corporate giants have decided the society's representation.
In the Voices section, Oishik Sircar opines on how three recent print advertisements meant to show 'sexually liberated bodies', enter the neoliberal marketplace only to end up offering an imagination of sexuality that remains arrested within conservative sexual morality. Akhil Katyal constructs stark realities in his poems that cast recent incidents in a new light. In the same section, we also have Sashwati Banerjee's article about how puppets defy and define new gender roles in the popular television show Gali Gali Sim Sim.
Media often can hold a mirror to the society and disabuse us of our hypocrisies. Sujatha Subramanian has done a review of the film 'Dirty Picture' looking at the postfeminist politics of the film, and asking simultaneously, if such a politics is apparent in a commercial industry that is itself meant for consumption. In the Video Page, we feature New Zealand singer Kimbra's song, Settle Down, which questions how often our desires are shaped by what we believe to be the norm.
The Hindi Section explores the educative potential of media through the video, Rani Ki Kahani, which demonstrates how gender-biased sex-selection has been addressed through media in the Indian state of Haryana, where the sex ratio is 830:1000 in the favour of men.
As always, we also have interesting new widgets. The innovations corner highlights an ad campaign around child sexual abuse, which can be seen only by children. The Food Corner has some interesting facts about gendered food items. FAQs highlights gender gaps in the media and TARSHI's corner showcases Radhika Chandiramani's book – 'Good Times for Everyone'.
We will return with more content in the blog roll section on the 15th of the month and so do come back to read articles sourced from other blogs.
Pic Source: Nanowebshop.net