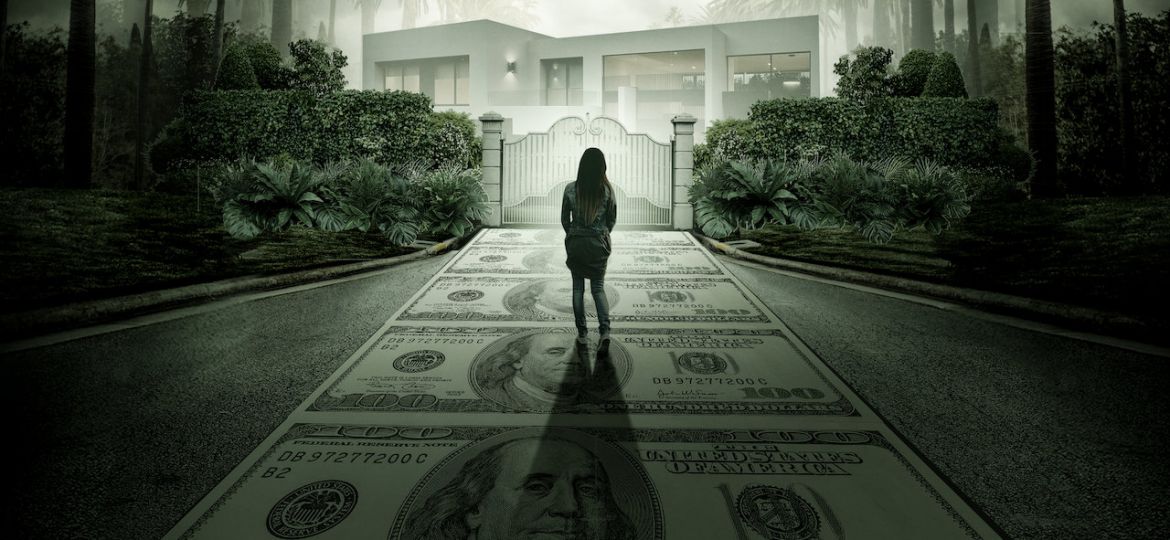 Every Friday my organisation Red Dot Foundation hosts a SafeCircle, an online space for listening and for sharing experiences of sexual violence. Last Friday, as we were sharing stories, it suddenly dawned on me that many of us were still traumatised by some of the relationships and experiences we had when we were between 16 and 25 years old. Abusive, claustrophobic and manipulative relationships with older men at work or with younger men seemed to be a common experience.
On Saturday, when I picked the four-part Netflix series Jeffrey Epstein – Filthy Rich, the same theme kept repeating itself. The series tracks Jeffrey Epstein's life over a few decades when he first became known on the New York social scene after joining the global investment bank Bear Stearns. Even though he had no qualifications and had lied on his resume, the investment bank gave him a chance because he was street smart, a great salesman and was able to successfully manage his clients' money.
Jeffrey Epstein was associated with many important people all over the world like Prince Andrew, the Clintons, and President Trump, amongst others. He owned private jets and homes all over the world, including Little St James, a private Caribbean island, in the US Virgin Islands. He employed his wealth and status to use and manipulate the rich and famous whilst at the same time exploiting under-age girls who he trafficked to many of them. In 2008 he was convicted of sex crimes in Florida but was let off with a light sentence and a plea deal cut by Alexander Acosta who was then the US Attorney for the Southern District of Florida (and later was the Labour Secretary in President Trump's Cabinet from 2017 to 2019).
Epstein's sex trafficking racket and especially his procurement of under-age girls were exposed because several young women courageously came forward and shared their stories. His modus operandi was to have his partner Ghislaine Maxwell, a socialite from the UK, use her charm to lure women to his house. She would identify vulnerable young women and feed them tales about Epstein's philanthropy and how he would invest in their education, etc. The women who shared their stories said they fell for the ruse as their situations had been dire and the offer was too good to be refused. Many of them were enticed with the proposition of earning USD 200 for a massage. Thinking that it was a harmless massage, several of them showed up at Epstein's Florida mansion or another of his houses and were assaulted and raped during that encounter.
Some of them were further enticed to procure other friends and earned USD 200 for each girl they introduced. This pyramid scheme for sex trafficking ended up with hundreds of young girls in its system. The sheer numbers of girls caught in it was mindboggling to the police and lawyers investigating Epstein.
In the Netflix series, some of the women explained that they were vulnerable because they came from broken families, their parents had abandoned them or their parents were addicted to drugs. The money Epstein offered was a lifeline out of poverty or the terrible situation they were living in. Little did they know that they would be sucked into this vortex of sex trafficking, and that it would be hard to get out of it. Some of the women who ended up procuring others said that they were manipulated into believing that it was fine for them to introduce other girls, many of whom were friends, as the latter would not have to give Epstein a massage or have sex with him.
Many of them wanted to escape but could not, as they were threatened by Maxwell who had them followed and investigated, and blackmailed them to the extent that they were too petrified to do anything. However, some of them had the courage to speak out and file a report more than once with the police. But they found, to their horror, that Epstein had manipulated the system so much that their cases didn't progress. They were further disappointed that no one who had been around had come to their aid – the house-help, gardeners, pilots of the private jets, visitors to the mansions, and even airport security who could see they were underage.
Then came the MeToo movement. Suddenly women and girls all over the world were posting their stories and Epstein's victims too found the courage to speak up, file another lawsuit and have him charged with sex offences. Unfortunately for them, they didn't get closure, as he allegedly died of "suicide" in his cell in the correctional facility.
This Netflix series and our own experiences at our SafeCircle highlight the vulnerability of young people during their teenage years. They are processing their own bodily changes, their confidence and self-esteem levels may be low, and the need to please or be loved may be high during this period. Issues of identity, personhood, and sexuality, amongst others may be top of mind and troubling. If all this is further compounded by having weak family and social support structures, young people may be extremely vulnerable to predators.
Therefore, it is important for us to invest in strong and supportive familial and extra-familial relationships where we treat each other with compassion, kindness, and trust, and communicate openly about the challenges of growing up. Children should also receive comprehensive sexuality education through the formal education system so that they are aware and can make the best choices for themselves. There is also a need to put in place robust remedial mechanisms to report child sexual abuse, safe houses for children who come from abusive backgrounds and impartial justice systems that cannot be manipulated.
The abuse faced by the women in the series still haunts the women twenty years later. As we have seen first-hand through our SafeCircle, this is the case with many people of all genders who have been abused. It is important that we confront abuse head-on and do what it takes to make the environment safe for young people.
Cover Image: Netflix