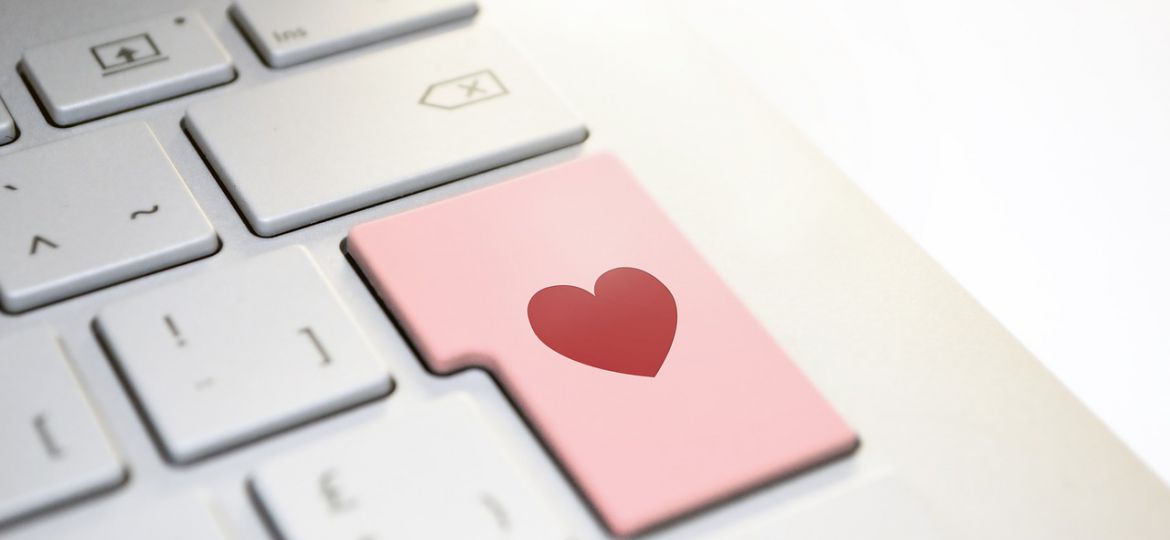 At first glance, dating and social distancing appear to be oxymorons. But, as the last few weeks have shown us, that isn't necessarily the case. We have adapted to the limitations of our time, figuring out how to connect with others in a time when we cannot physically meet. While we cannot replicate a physical date, there is quite a bit of scope to explore love, sex, and sexuality in the time of social distancing. This is reflected in the distinction between 'social distancing' and 'physical distancing', where we are using the former term to refer to the latter.[1] After all, technology has advanced to a point that has enabled us to communicate and keep in touch with friends, family, and neighbours, and to seek out new connections and possibilities.
With a number of online chatting platforms available and being used now, online dates seem to be the direction that many people are moving in. Match on a dating site and set up an online date, crossing geographic boundaries with ease, and with no expectation of meeting in person. Dating sites, thriving businesses in normal times, have scrambled to keep users on their platforms, offering wise Covid-related advice, and trying to keep pace with the situation. Tinder has made its passport function free, allowing users to swipe in locations across the world, instead of being limited to their neighbourhoods.[2] The logic behind this is that since one cannot physically meet in any case, it doesn't matter where one is 'meeting' a potential date. Bumble is now allowing for video chats, encouraging people to take their conversations beyond just written messages.[3]
Online dating comes with its own unique setting – in a way we are introducing people into our homes and private spaces at the first meeting, but with much more control over what they can see. We can't really judge body language and small gestures, and a lot is dependent on being able to hold a conversation comfortably. There's no possibility of surprising someone with a kiss or a gift or observing how they interact in a restaurant, watching a movie together, or taking a long walk along the seafront. But, in a way, there's also much less pressure involved, the expectations are lower, and there is a way in which people are up for the novelty of the experience.
The question though is what happens when this novelty wears off. But for many, online chats, and matches have in any case become the norm. More and more people were getting to know each other through conversations online before meeting in person. Maybe what we are seeing now is just an extension of this, with a delayed promise of potentially meeting in person.
For those used to the faster pace of meeting online and hooking up, dating in the time of social distancing may be about slowing things down. There are enough opportunities for cam-to-cam sex, an option that people are being advised to take, to avoid Covid transmission through random hook ups. It was irnonic to see Grindr, for the first time since I began using it, urging its users not to hook up, and to be responsible and follow physical  distancing rules. Online sex and sexting come with their own risks related to privacy controls on computers, and the risk of images being recorded and circulated without consent, among others.
Besides the risks involved, can the pleasures of dating, physical touch, being able to see someone's expressions up close, look into their eyes, ever be replicated online? But this question may become irrelevant as the numbers of those exploring these options increases at this time. For many of these people, getting to know someone online during a stressful and uncertain time is something to be cherished in itself. One of the small pleasures that life under lockdown and physical distancing still offers.
And of course, for those who are already disillusioned with online dating, there's always the option of sex toys, pornography, the list is endless. If news reports are true, there has already been a surge in demand for sex toys.[4]Maybe physical distancing will lead to many more people embracing autosexuality[5], a sexual preference where someone prefers masturbation instead of being with an intimate partner. Or maybe the future lies in robots and artificial intelligence, which in some countries are already performing the roles of sexual partners, giving rise to questions around ethical boundaries including whether robots are capable of consent.[6]
Why do people go on dates? The popularity of dating apps at a time when we are keeping apart from people physically points to something more than just finding a partner. The answer, I suspect, is in the realm of possibility and fantasy, in the thrill of the chase and being chased, in various ways of being self-validated, in the afterglow of attention, in satisfying one's curiosity about other lives and cultures, and in establishing new connections, even if they are brief, flickering, and uncertain. 
—-
[1] https://edition.cnn.com/2020/04/15/world/social-distancing-language-change-trnd/index.html
[2] https://www.theverge.com/2020/3/20/21188029/tinder-passport-subscription-free-covid-19-coronavirus-quarantine
[3] https://mashable.com/article/bumble-virtual-dating-badge-new-features-social-distance-coronavirus/
[4] https://www.theguardian.com/lifeandstyle/2020/apr/16/self-love-in-isolation-i-hope-people-are-using-this-time-to-explore-their-sexuality
[5] https://www.urbandictionary.com/define.php?term=Autosexual
[6] https://www.wired.com/story/sex-robot-ethics/
Cover Image: Pixabay