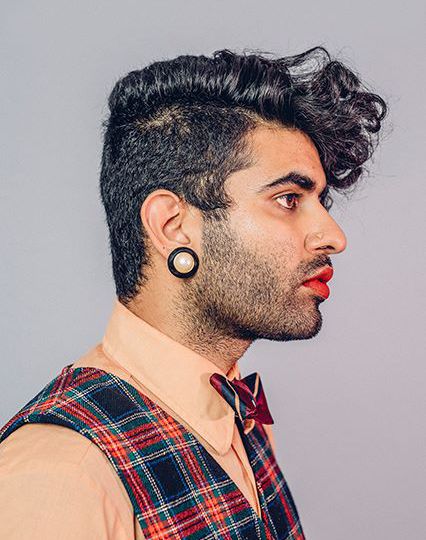 Alok Vaid-Menon is one half of the trans South Asian performance duo from New York, DarkMatter. Vaid-Menon was gender-assigned male at birth, identifies as transfeminine (that is, identifies with femininity to a greater extent than with masculinity) and prefers the pronouns 'they' and 'their'.
"The world I'm fighting for is when we stop making assumptions around everything, when we allow people to self-narrate their bodies," Vaid-Menon is quoted as having said in an interview about their work.
Using striking gender-transgressing outfits in their performances and in social media as a tool of activism to draw attention to trans identities and politics, DarkMatter performs in stirring spoken word poetry around the world about the lived realities of trans people of colour.
Some of Vaid-Menon's images in trans attire on the DarkMatter Facebook page:
[slideshow_deploy id='9529′]
We curate videos and images based on our monthly theme, and credit and link back to their original source.