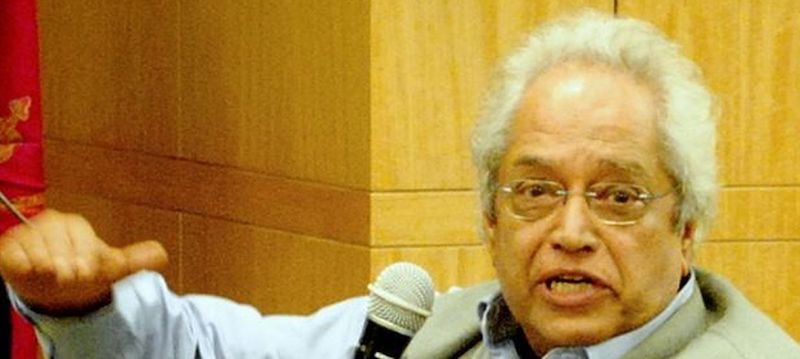 Sudhir Kakar is a psychoanalyst, novelist, and a scholar in the fields of cultural psychology and the psychology of religion. Among many illustrious posts and roles over a diverse career, he has been a lecturer at Harvard University, Senior Fellow at the Centre for Study of World Religions at Harvard, and visiting professor at the universities of Chicago, McGill, Melbourne, Hawaii and Vienna.
He is the author of 21 non-fiction books and six fiction works including Shamans, Mystics and Doctors, a translation of the Kamasutra and the Ascetic of Desire. His books have been translated into 22 languages around the world.
In an interview, Kakar talks about the divide between Ayurveda and modern medicine, Freudian psychoanalysis and Indian metaphysics, and the fault lines between colonialism, religion and sexuality. Excerpts from the interview:
Your body of work has consistently attempted to find a happy medium between western modes of analysis and indigenous eastern epistemology. What led you to this space and what have you found?
At the beginning of my practice in India, I was acutely aware of my internal struggle between my inherited Hindu-Indian culture and the Freudian psychoanalytic culture that I had recently acquired and in which I was professionally socialised.
My romantic Indian vision of reality could not be easily reconciled with the ironic psychoanalytic vision, nor could the Indian view of the person and the sources of human strengths be reconciled with the Freudian view – now also mine – on the nature of the individual and his or her world.
Psychoanalysis, we know, is informed by a vision of human experience that emphasises man's individuality and his self-contained psyche. In the psychoanalytic vision, each of us lives in our own subjective world, pursuing pleasures and private fantasies, constructing a life and a fate that will vanish when our time is over.
This view emphasises the essential complexity and tragedy of life whereby many wishes are fated to remain unfulfilled. The psychoanalytic vision was in contrast to the Indian – specifically, Hindu – cultural heritage, which sees life not as tragic but as a romantic quest that can extend over many births, with the goal and possibility of apprehending another, purportedly higher level of reality beyond the shared, verifiable, empirical reality of our world, our bodies, and our emotions.
The Hindu Indian view further asserts that belonging to a community is the fundamental need of man. Only if man truly belongs to such a community, naturally and unselfconsciously, can he enter the river of life and lead a full, creative and spontaneous life. My work then has revolved around seeking to bridge these two cultural universes.
Read the full article where it was originally published in the Scroll.
---
This article was originally published on Scroll.