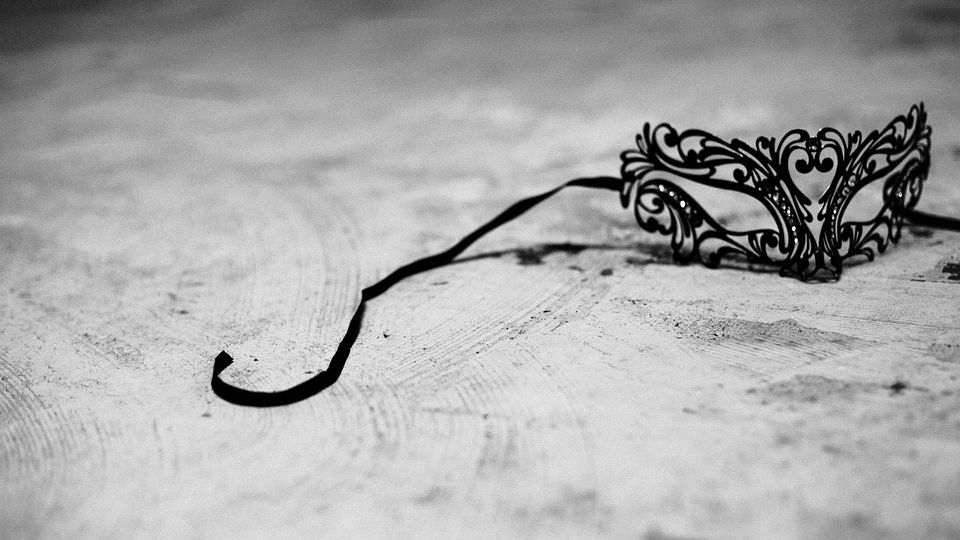 I feel incapable of setting a context forthis piece. So, I will cut to the chase directly. Everything we do in life seems to have somehow lost authenticity. Everything seems to be a performance. More importantly, everything that matters. Relationships, love, display of affection, specially sex; it all seems to be about who performs more convincingly, who acts better.
Talk of sex and we imagine extremely well-endowed men, petite women, certain acts – images that porn has left in our minds. Images of interactions that are nothing but professional performances, unless it is amateur porn that we are talking about.
Performances become more intense when the sexual acts also include BDSM activities. Personally, that bothers me more. Let me put it like this – performance can mean two things: a presentation (a form of entertainment) for an audience or the carrying out, accomplishing, or fulfilling of an action, task, or function.
When I look at BDSM as a practitioner, the second definition makes far more sense to me rather than the first one. However, the common perception apparently seems to see BDSM as a set of activities more proximal to the first definition than the second.
I can share this from experience. When I first came to the BDSM lifestyle, I didn't feel ready to play (the time that BDSM practitioners spend together practicing these activities is often commonly called 'play'). However, when I discovered the community, it looked like everyone played. In fact, it looked like anyone who didn't play didn't know what they wanted and would always remain unaware of the bliss.
One could certainly call it peer pressure. However, this is more than that. It's the pressure to perform. You're a kinkster? You're a BDSM practitioner? You want to be taken seriously? Show us your performance!
But does it mean that anyone who plays every weekend is a GREAT Dominant, or a submissive or sadist or masochist? Not necessarily. I have seen some so-called greatly accomplished sadists who are manipulative to the core. I have also seen some alleged 'wannabes', on the other hand, who have never played, but only because they weren't pushy, manipulative and emotionally abusive towards people they met. Which of them is actually working in the ethical spirit of BDSM? The performer or the under-performer?
Similarly, another effect of performance on BDSM expression is seen in interactions of the role-play format. Often, when wannabe Dominants discover that a Dominant is not necessarily supposed to put on a fake voice and shout orders, their illusions are broken. When submissives discover that Dominance/Submission is about the consensual power shift and not necessarily about their arousal, the realisation often disillusions them.
Oh, and I must make a disclaimer. By no means am I saying that these desires are wrong, unnatural or unjustified. I am simply saying that these desires and expectations seem more inspired by porn rather than real life. Most commercial porn, unlike reality, is all about performance.
As a practitioner with more than a decade behind me, let's also look at what I consider beyond the performance. First off, BDSM is not necessarily about physical and/or sexual practices. Secondly, BDSM practices are more for the people involved rather than the onlookers, unless exhibitionism and voyeurism are the kinks that one is participating in.
Further, like any other form of intimacy, even these relationships and interactions witness a vast range of emotions rather than mere arousal. Just like sex can be happy, sad, awkward, angry and so many other emotions, rather than the mere act of pounding, so is BDSM.
Perhaps this is one of the reasons that when people ask for suggestions, advice or about my own learning from the lifestyle, my response is simple. I have learnt and hence can only recommend that BDSM interactions need far more authenticity, communication and compassion as compared to vanilla interactions (a term used to collectively address people who do not practice BDSM or activities from the larger kink spectrum). And, the only way to achieve that fulfilment is to be authentic. To not perform, but to be.